NEST Workshop: Biotechnology was successfully conducted at MRANTI MakersLab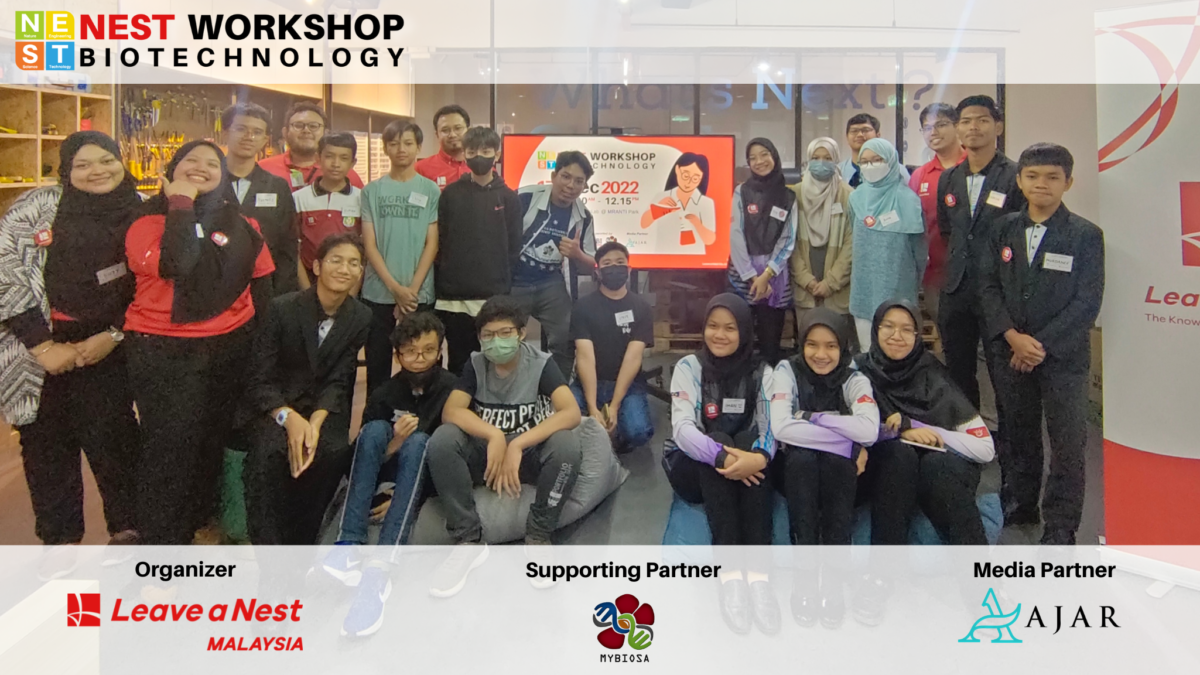 Bukit Jalil, December, 17th – Fifteen students from Sekolah Tinta, Sekolah Menengah Sains Tengku Muhammad Faris Petra and SMAP Kajang participated in NEST Workshop: Biotechnology held at MRANTI MakersLab last Saturday. NEST Workshop is a series of workshops that promote the learning and understanding of science, engineering and technology among primary and secondary school students with a mission to turn their everyday wonders into scientific adventures. The theme for the NEST Workshop is Biotechnology in conjunction with the launch of the National Biotechnology Policy 2.0 by the Ministry of Science, Technology and Innovations (MOSTI) last September. Leave a Nest aims to promote biotechnology as a key focus area in Malaysia in line with the ministry's agenda while cultivating interest in STEM education among the younger generation. 
For this workshop, we are honoured to have Malaysia Biotechnology Students' Association (MYBIOSA) as our supporting partners and AJAR, a local online education platform as our media partner. We also welcomed 4 Teaching Assistants (TA) Mr. Fathurrahman Akid, Mr. Ni matullah, Mr. Surdensteeve Peter (from MYBIOSA) and Dr. Nor Azila Muhammad Azami from UKM Medical Molecular Biology Institute (UMBI). 
In the first experiment, students were introduced to the application of fermentation to produce food products and how we can learn biotechnology from our daily activities. They learned about the concept of fermentation by inflating a balloon with a simple yeast fermentation experiment. Students were excited as they saw their balloons inflated and were able to understand the scientific explanation of the phenomenon. Following that, the DNA extraction experiment commenced with an introduction to the importance of DNA in living organisms and how it affects food production in the current era. Students enjoyed the experiment as they were able to extract DNA from strawberries and apples by themselves. Besides the fundamental knowledge of Biotechnology, the students were exposed to basic research skills (i.e. making inferences, observation, analysis, writing reports and presentations).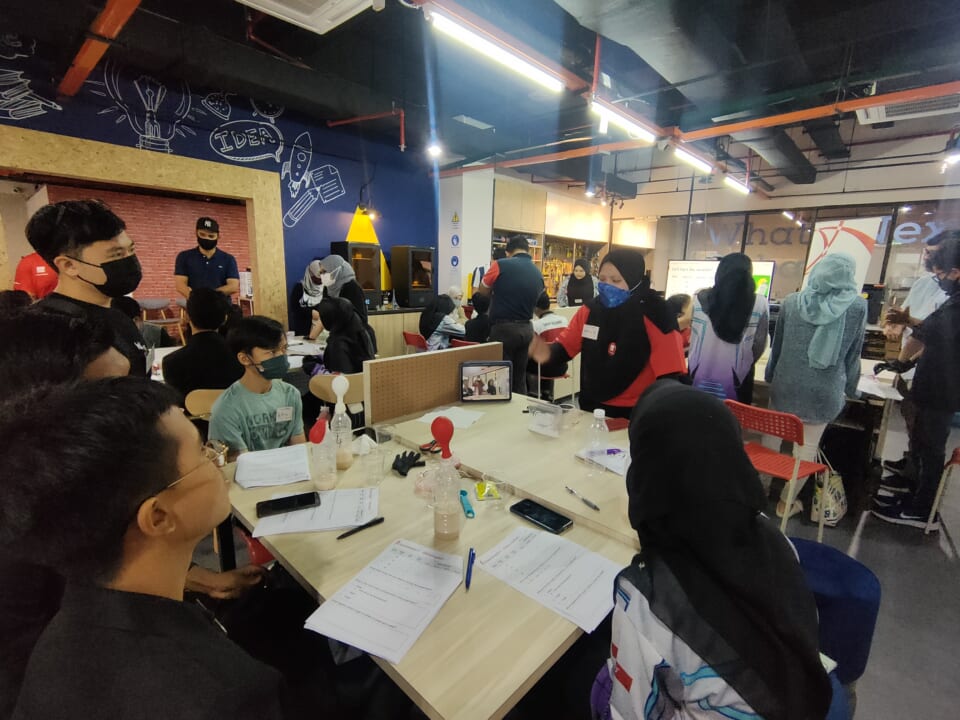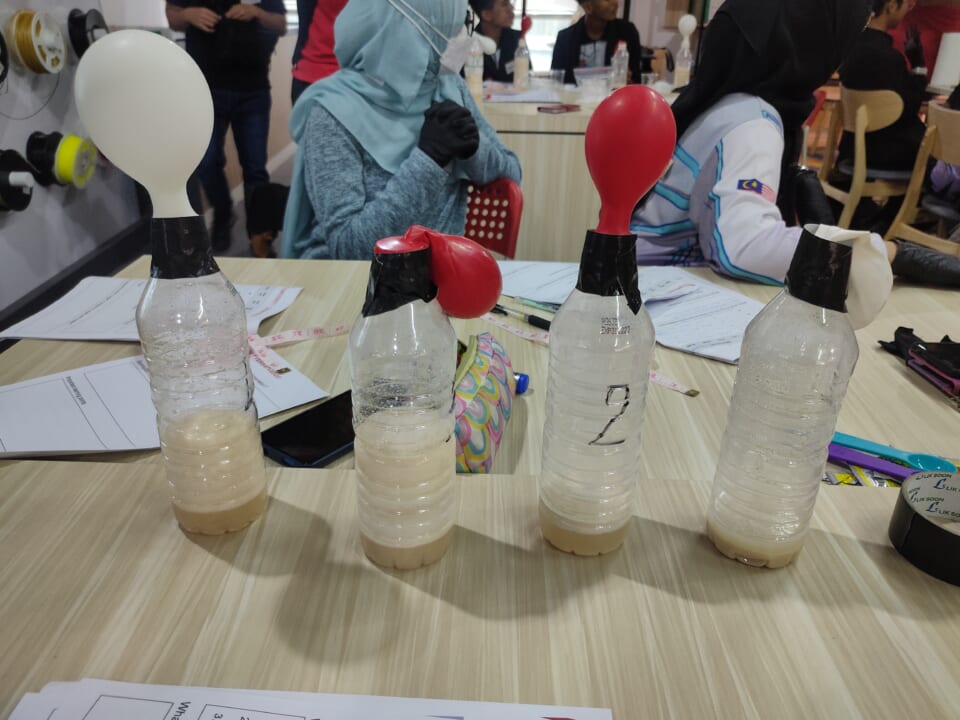 Experiment 1: Exploring ancient Biotechnology through Fermentation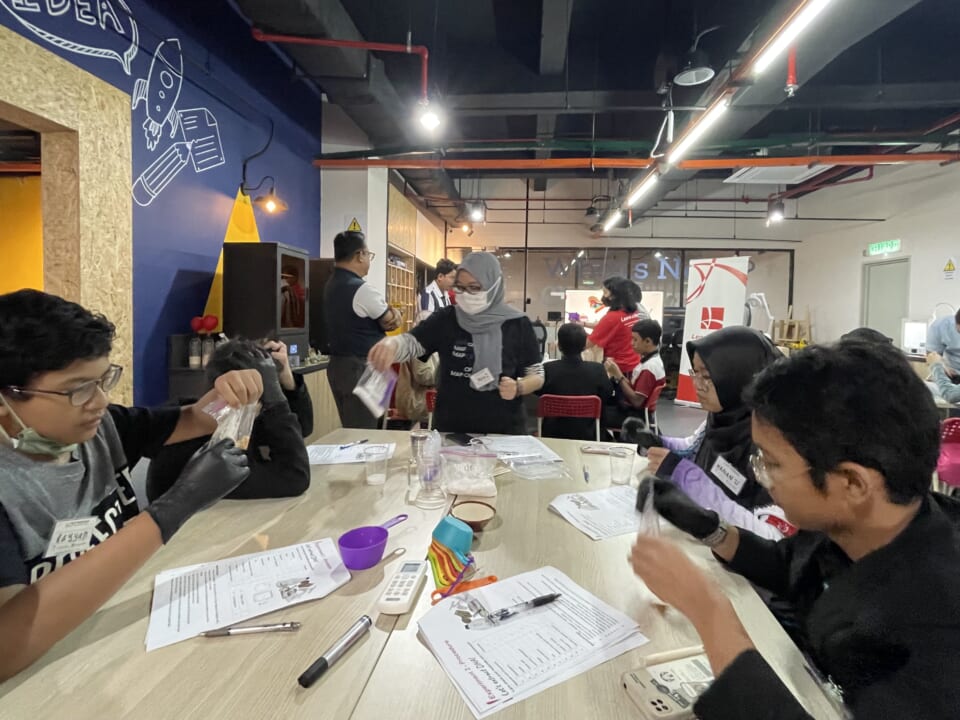 Experiment 2: Transitioning into the new era of Biotechnology
Upon completing the workshop, students were awarded the "Junior Biotechnologist" badge to encourage them to join and complete as many NEST Workshops organised by Leave a Nest while exploring the infinite possibilities in science and technology. Leave a Nest would also like to thank teachers and parents who joined the workshop to observe the experimental session. See you again in the upcoming NEST Workshop!
Any public, private or international school in Malaysia that is interested in conducting science workshops or career seminars for students, please feel free to contact Leave a Nest Malaysia. We also welcome corporations that are interested in sponsoring the upcoming NEST Workshops, do approach us ([email protected] cc: [email protected]) and we can create the programs together.