Announcement of 9 Finalists for TECH PLAN DEMO DAY in Malaysia 2023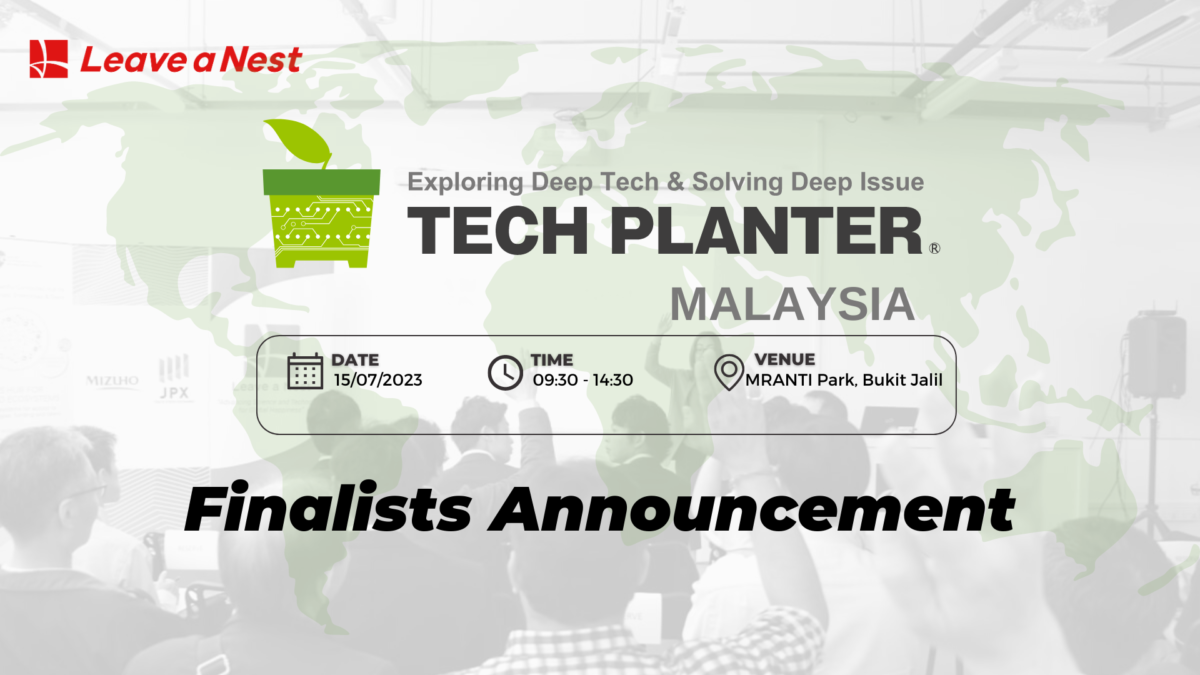 TECH PLANTER, organized by Leave a Nest, is a deep-tech acceleration program with a mission to provide support to innovative researchers and startups that have the potential to create a positive societal impact.
Since its inception, TECH PLANTER has expanded its reach to numerous countries, including Malaysia, where it has been actively operating since 2015. This year, we have received an impressive number of 50 applications, the highest to date, spanning diverse fields, backgrounds, and institutions. Following a rigorous interview and selection process, nine exceptional teams have emerged as finalists, set to compete in the highly anticipated TECH PLAN Demo Day in Malaysia 2023. The event will be held at the MRANTI Park, Bukit Jalil.
We are excited to announce this year's finalists, who are as follows: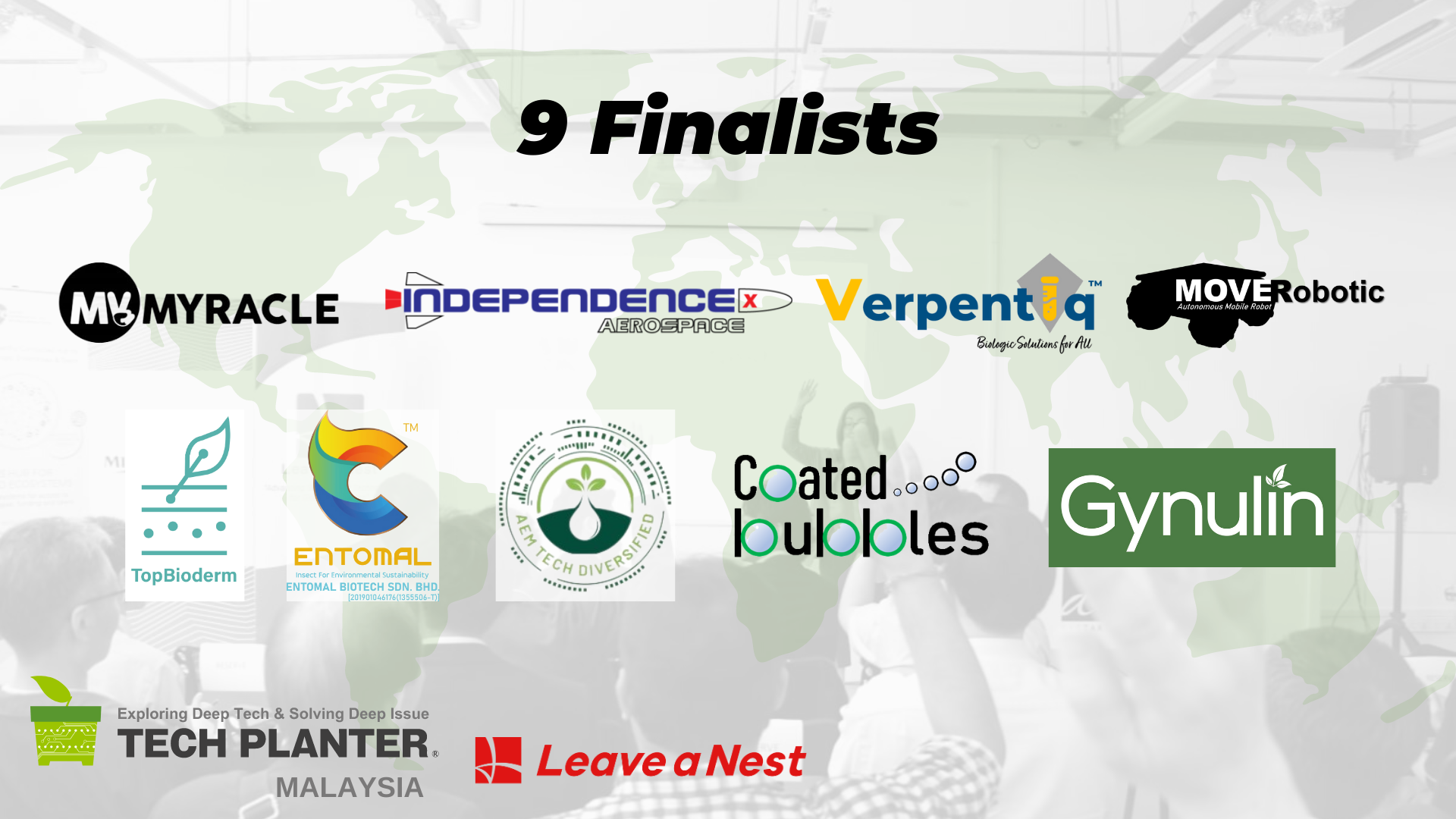 Team name: My Myracles
Theme: Postbiotic-The 5G Biotic.
Team name: Coated Bubbles
Theme: Coated Bubbles Floatation
Team name: Verpentiq PanBio
Theme: Production of the world's first pan-regional "Universal Antivenom".
Team name: Moverobotic
Theme: Autonomous Mobile Robot
Team name: Top Bioderm
Theme: Cellulose Hydrogel for Dermal Application
Team name: Bacteroganic
Theme: Terraformers
Team name: Entomal
Theme: Waste to wealth in 7 days with Black Soldier Flies.
Team name: Gynulin
Theme: Embrace Your Health
Team name: Independence-X
Theme: Future of Bio Tech Made in Space
Congratulations to the teams that have made it through the TECH PLAN DEMO DAY in Malaysia 2023. All applicants of TECH PLANTER in Malaysia 2023 are invited to participate during the demo day on 15th July 2023 as audiences.
Overview of TECH PLAN DEMO DAY in Malaysia 2023:
* Date: 15th July 2023 (Saturday)
* Time: 9:30 – 14:30
* Venue: Resource Centre, MRANTI Park, Bukit Jalil, Kuala Lupur    
* Contents: Presentation, Judges review, Networking
* Website: https://en.techplanter.com/malaysia/malaysia2023/