Science Castle in Asia 2023: Fostering Research Culture and Innovation Among High School Students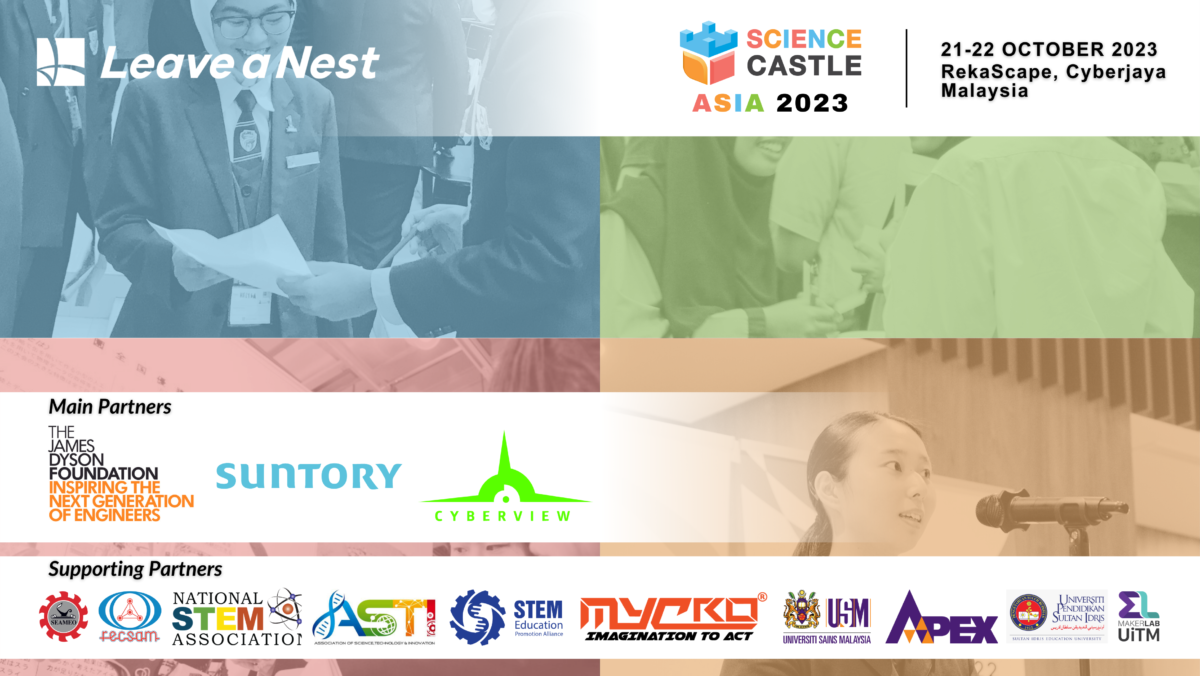 [Cyberjaya, August 1st] – Science Castle in Asia 2023 is set to captivate the minds of young innovators and researchers as it welcomes talented students between the ages of 13 to 17 from Malaysia, Japan, Singapore, The Philippines, Indonesia, Thailand and Vietnam to showcase their scientific prowess at Rekascape, Cyberjaya. This highly anticipated event, taking place on 21 and 22 October 2023, promises to provide a stimulating platform for participants to exchange ideas, enhance communication skills, and fuel their passion for science and innovation.
Science Castle in Asia 2023 aims to nurture a research culture among high school students, inspiring them to explore the frontiers of science and technology. The event will host a myriad of engaging activities that promote critical thinking, problem-solving, and collaboration, preparing the next generation of scientists and inventors for a brighter future.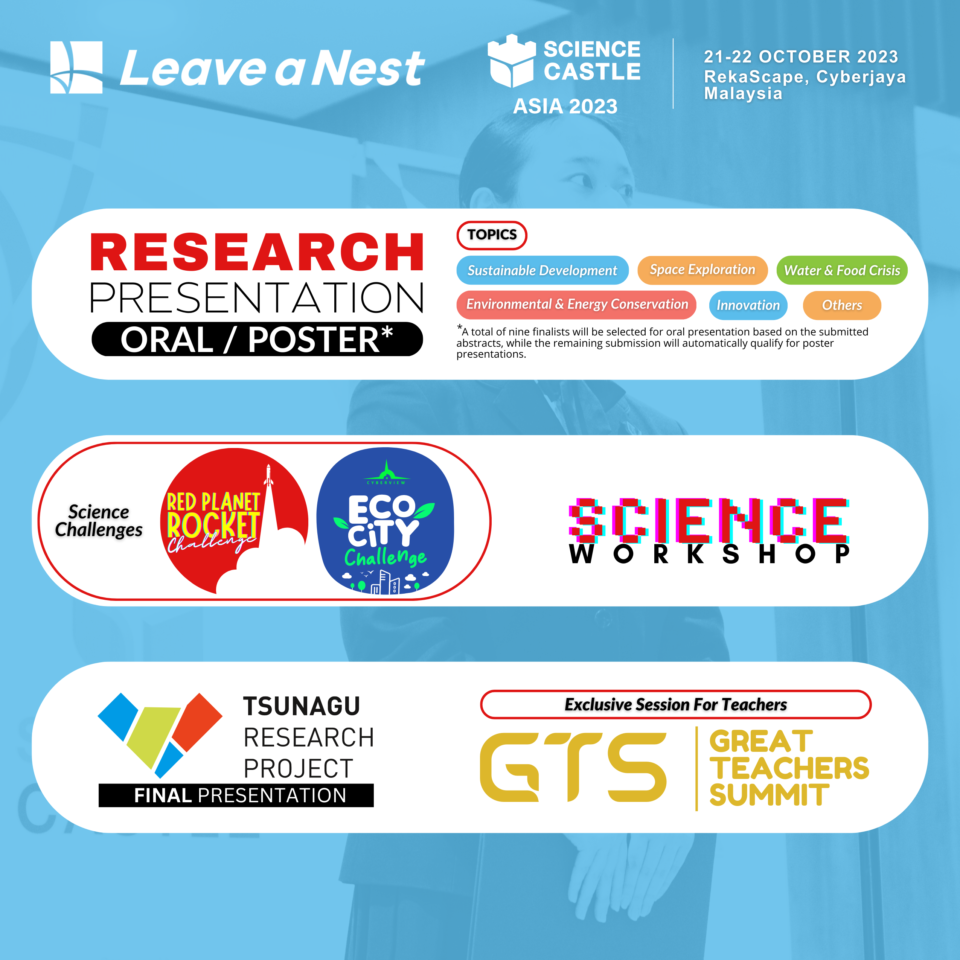 Highlights of the event include:
Oral and Poster Research Presentations: Participants will have the opportunity to present their research projects in both oral or poster formats. This segment encourages them to articulate their ideas effectively and showcase their innovative findings to a diverse audience.
Keynote Speech – "Ready, Set, Rocket Talk": Esteemed experts will deliver inspiring keynote speeches, motivating the young minds to reach for the stars and push the boundaries of knowledge.
Red Planet Rocket Challenge: In this thrilling challenge, students will construct water bottle rockets and launch them at the end of the day, testing their engineering skills and understanding of aerodynamics.
Cyberview Eco-City Challenge: Participants will engage in a futuristic city planning debate, configuring their own city designs, and proposing sustainable solutions to address the unique needs of Cyberjaya's city elements.
TSUNAGU Research Project Final Presentation: Students from Malaysia, Japan, The Philippines and Singapore will showcase their six-month research projects in a final presentation, demonstrating their dedication and ingenuity in solving real-world problems.
Great Teachers Summit (GTS): A platform for teachers to discover effective and innovative approaches to enhance STEM education. We invite speakers from local and international organisations to discuss and share their expertise and knowledge on ways to encourage students to be interested in STEM Education.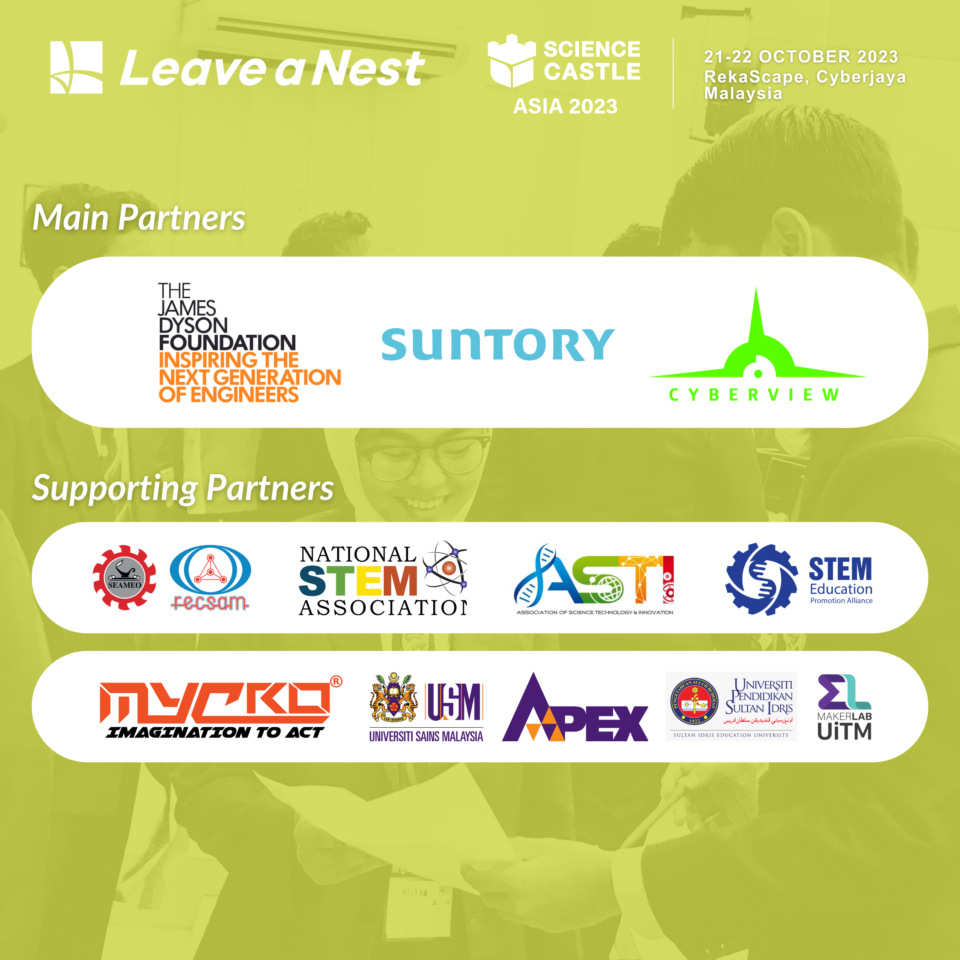 Science Castle in Asia 2023 is proud to announce its esteemed partners for this edition. The main partners include the James Dyson Foundation, Suntory, and Cyberview, who share the vision of empowering young talent and nurturing the spirit of innovation.
In addition, the event receives vital support from esteemed organizations such as SEAMEO RECSAM, National STEM Association, Association of Science, Technology, and Innovation (ASTI), STEM Education Promotion Alliance Vietnam, My Conceptual Robotics (MyCRO), Universiti Sains Malaysia (USM), Universiti Pendidikan Sultan Idris (UPSI), and Makerlab UiTM.
With an array of activities aimed at stimulating curiosity, fostering creativity, and encouraging collaboration, Science Castle in Asia 2023 promises to be an unforgettable experience for young minds seeking to make a difference in the world of science and technology.
Register NOW for FREE [here]. For more information and to participate in Science Castle in Asia 2023, visit [here].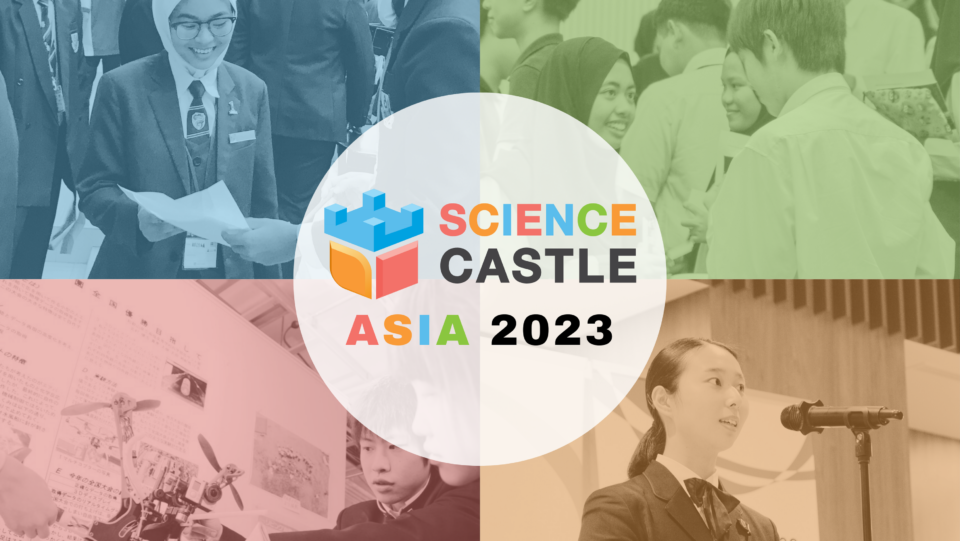 About Science Castle in Asia:
Science Castle in Asia is an annual event dedicated to promoting research culture and inspiring young scientists across the region. It serves as a platform for talented students from Malaysia, Japan, Singapore, The Philippines, Indonesia, Thailand and Vietnam to showcase their innovative ideas and collaborate with like-minded peers, fostering a passion for science and technology.
We extend a warm invitation to potential sponsors to join Science Castle in Asia. Together, let's cultivate research culture, inspire young minds, and create a brighter future for all. For sponsorship kindly contact Dr. Ezral Ghazali ([email protected]).