MRANTI-Leave a Nest Collaboration Sets To Advance Malaysian Startups Expansion Into Japan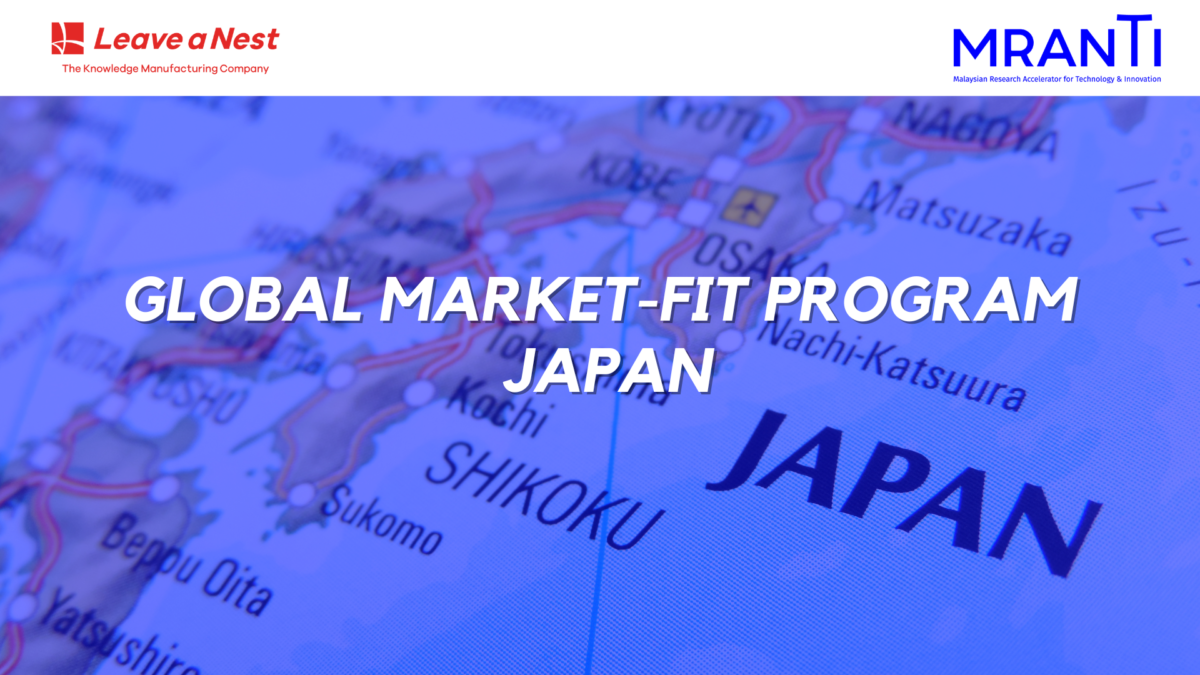 Leave a Nest and the Malaysian Research Accelerator for Technology and Innovation (MRANTI) are collaborating on the highly anticipated Global Market Fit Programme (GMP) Japan to support high-growth startups seeking to expand their business presence in Japan.
The GMP, organised by MRANTI since 2020, has been a catalyst for numerous companies, fostering growth and establishing partnerships across six countries. Now, in 2023, the programme invites ambitious startups to apply and seize the opportunity to enter global markets, with Osaka and Tokyo as the selected destinations.
"GMP 2022 value creation for 18 companies was RM5.4 million. This year, MRANTI is thrilled to assist 25 new innovative companies to embark on their next phase of growth. This initiative is poised to become one of Malaysia's most prominent global market-entry programs, highlighting its significance this year," said Dzuleira Abu Bakar, CEO of MRANTI.
The GMP is seeking companies prioritising R&D solutions with intellectual property registered in Malaysia or are majority Malaysian-owned. Startups in various sectors, including Manufacturing, Robotics/Drones, IoT, AI, Agri-tech, Biotech, Healthcare, Med-tech, Food-tech, Care-tech, Marine-tech and Ecotech are encouraged to apply.
Selected participants in the program will have the opportunity to gain a significant program value. Over a two to three month period, from August to November, participants will engage in a comprehensive series of physical and virtual workshops, match-making meetings, and mentorship sessions. The programme will guide participants on localising and validating their business models, strategising their market entry, and preparing their products and solutions for needs analysis and value creation frameworks.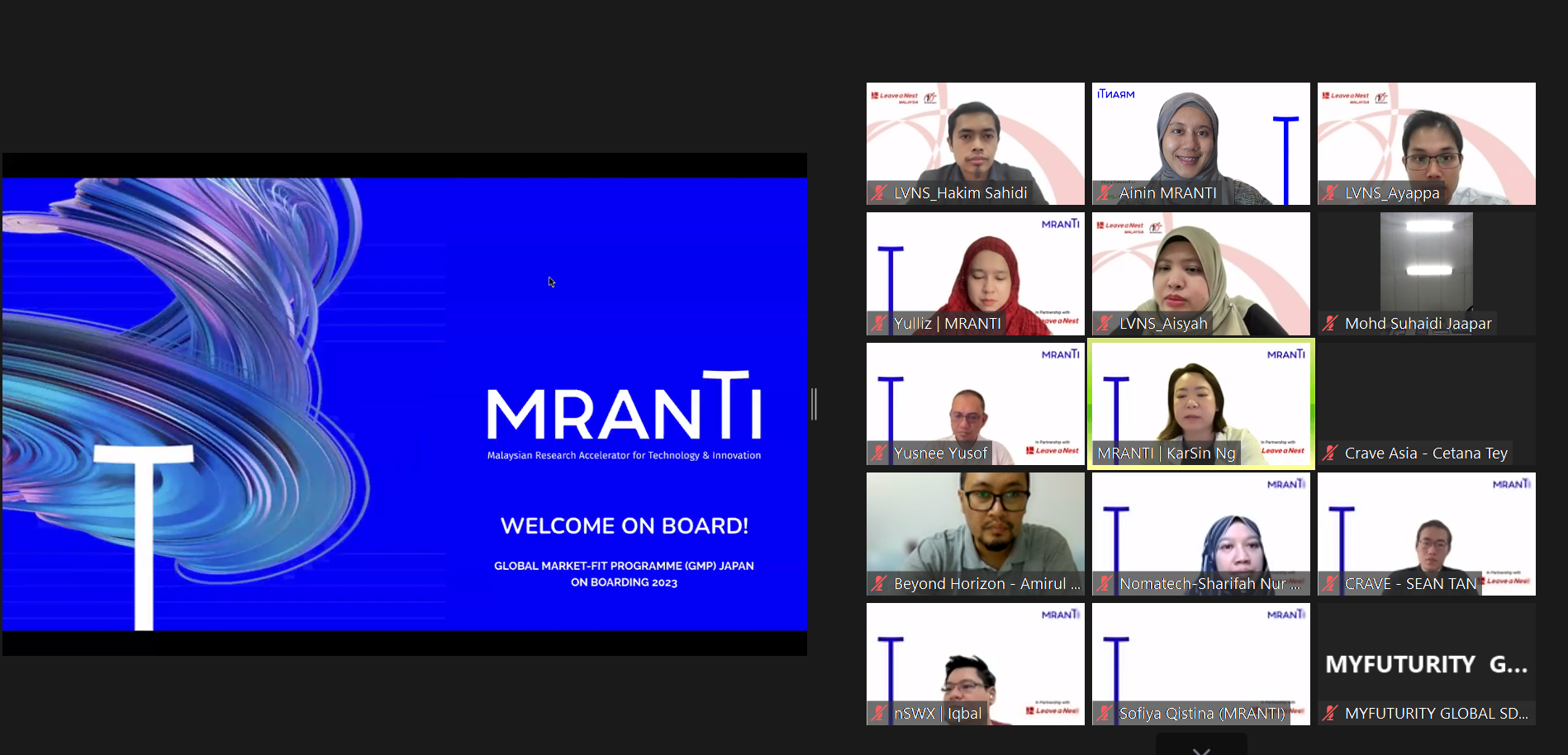 Additionally, participants will benefit from networking opportunities, gaining valuable business insights, and receiving technical support through one-on-one mentoring sessions from Leave a Nest ecosystem partner. They will have the chance to meet with potential investors, industry associations, and prospective partners to explore collaboration opportunities and contracts during the validation trip to Tokyo and Osaka. It is projected that each participating company will generate US$109,000 (RM500,000) in value creation over a span of 24 months, achieved through prototype contracts, development contracts, partnerships, IP licensing, subscriptions, and other collaborations.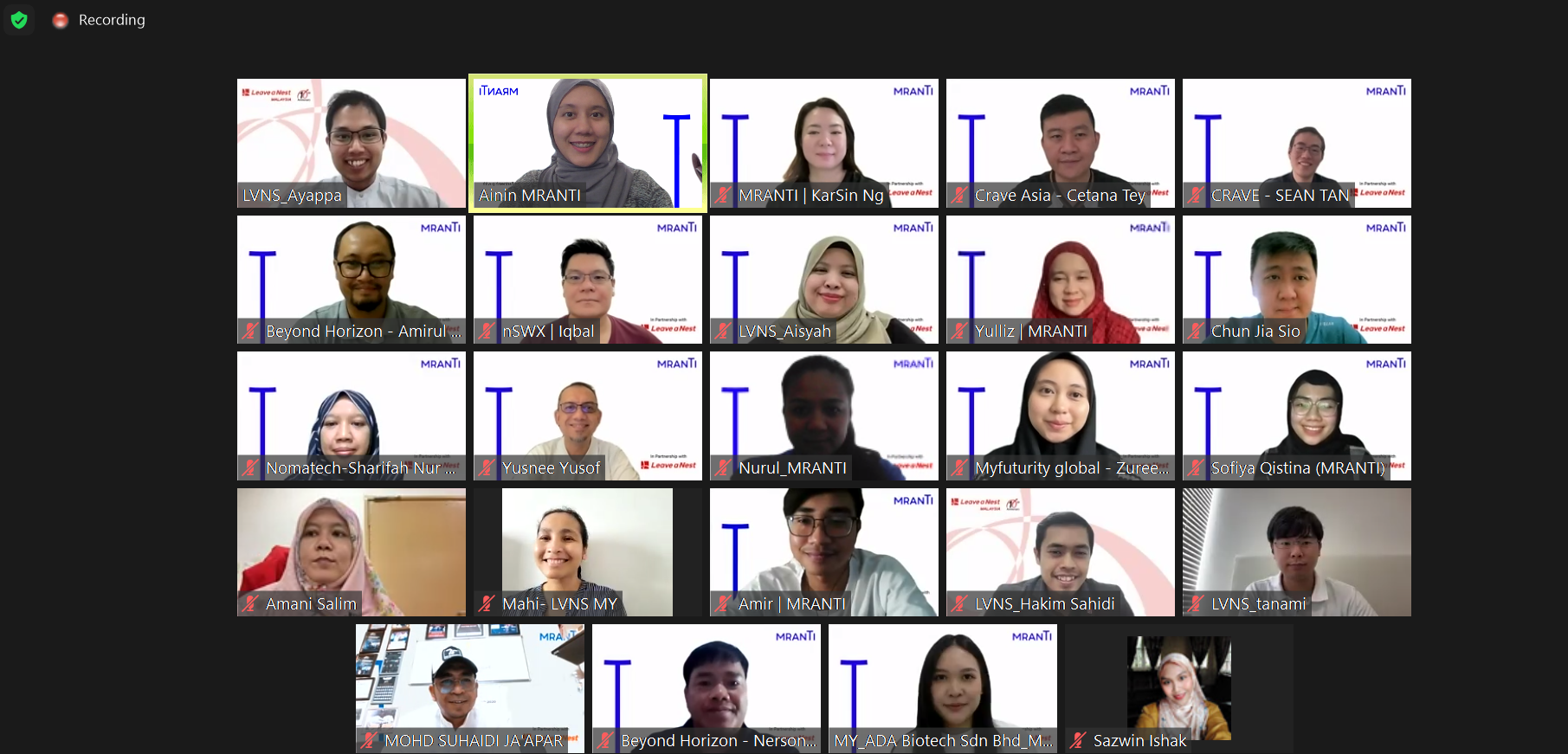 To be eligible for the programme, companies must demonstrate a minimum revenue of RM1 million, possess commercialised products with a minimum Technical Readiness Level of 6 or higher, have a proven stream of business transactions, and maintain a solid financial record.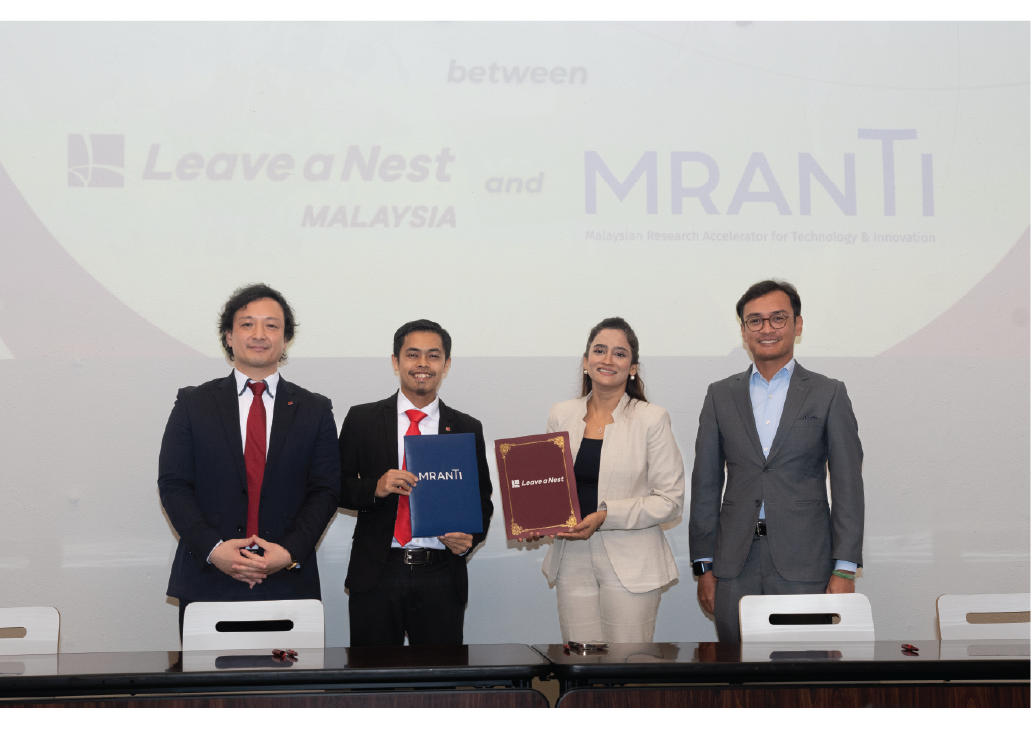 Leave a Nest Malaysia and MRANTI, have officially signed a Memorandum of Understanding at the Center of Garage in Tokyo, Japan. The signing ceremony took place on 15th June following Leave a Nest's highly successful Global Conference. The MoU signifies a significant milestone in promoting collaboration and advancing technological innovation between the two organisations. The event also coincided with the celebration of the 50th ASEAN – Japan Friendship and Cooperation Anniversary, further highlighting the significance of this partnership in fostering regional collaboration.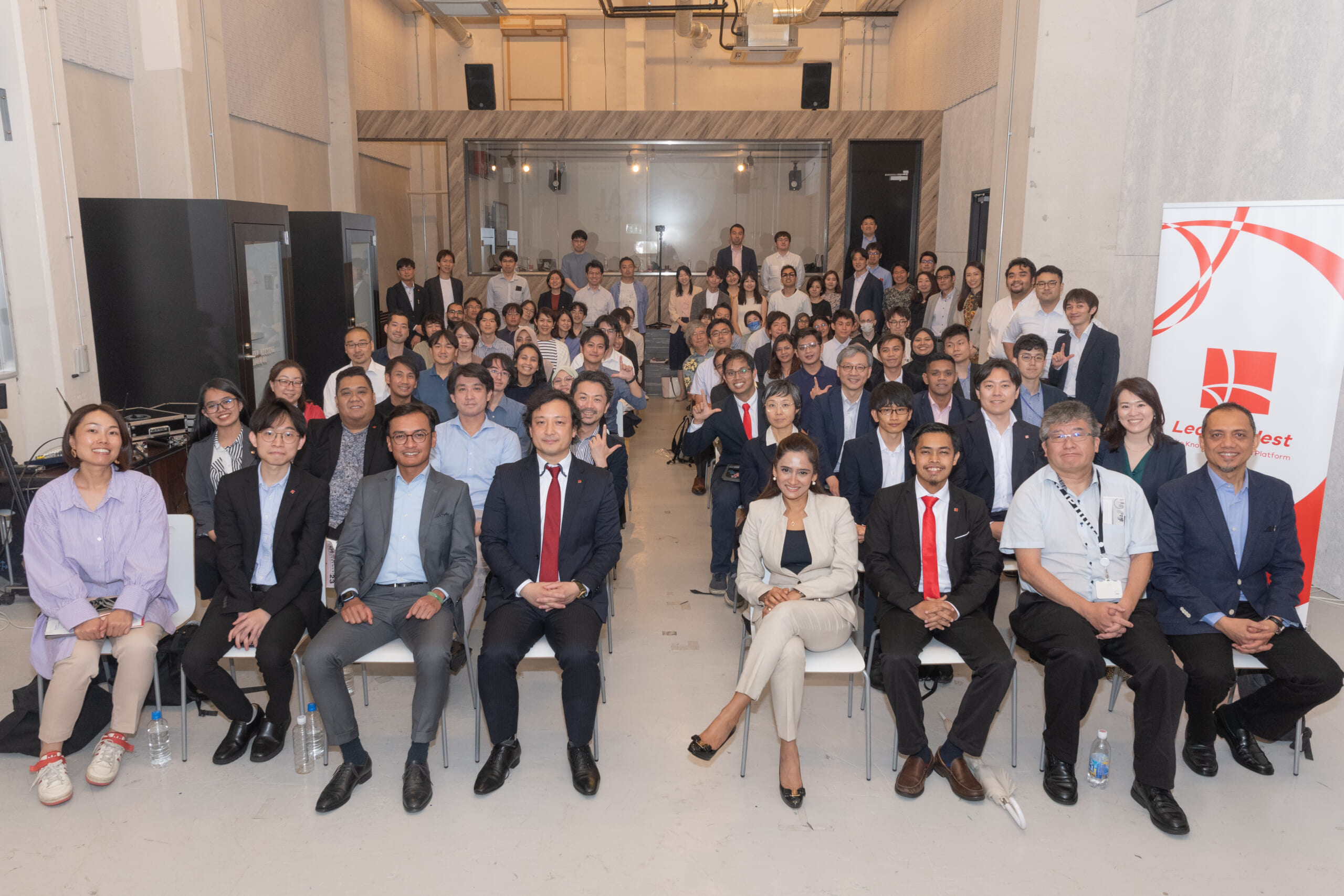 About MRANTI
MRANTI is Malaysia's central research commercialisation agency that fast-tracks the development of technology innovations from ideas to impact. Serving as a connector, incubator and catalyst to enable early-stage ideation to mature entities to commercialise and scale, MRANTI offers innovators and industry access to world-class integrated infrastructure, interventions & programmes, partnerships and a suite of resources. In doing so, MRANTI aims to expand Malaysia's funnel of innovation supply, and unlock new R&D value by ensuring effective transitions in the commercialisation lifecycle. It will also link academia with industry and the public sector to streamline market-driven R&D efforts for mission-based outcomes.