TECH PLAN DEMO DAY in the PHILIPPINES 2019 Judges Announcement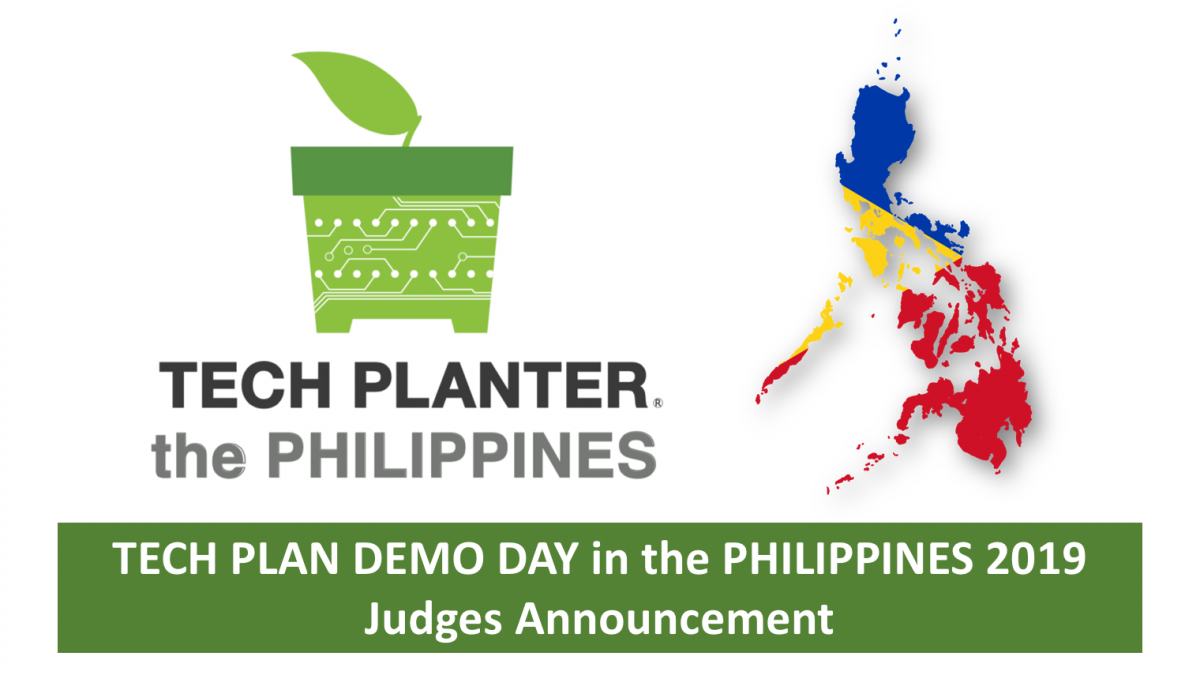 TECH PLANTER in the PHILIPPINES is a seed acceleration program designed for early-stage deep-tech startups & pre-startup researchers who are passionate about commercialisation and business creation. TECH PLANTER program focuses on real technology such as agri-tech, biotech, drone, IoT, medical, deep tech and others which can solve challenging problems faced by local communities and provide prototyping needs through seed funding or access to Japan superfactories and manufacturers.
12 finalists will pitch their business ideas to judges who are from Japanese corporations, Philippines local incubators and accelerators in the final round of TECH PLAN DEMO DAY in the PHILIPPINES 2019.
We are honored to announce the judges for this year in TECH PLAN DEMO DAY in PHILIPPINES 2019 as below.
Dr. Yukihiro Maru
Group CEO, Leave a Nest Group
Mr. Masahito Yano
Project Manager of Business Development, Mitsui Chemicals Singapore R&D Centre, Pte. Ltd.
Mr. Sophian Abdul Rahman
Chief Executive Officer and Co-Founder, Delightex Pte. Ltd.
Mr. Kazuhiro Obara
Catalyzer, Drone Fund
Ms. Katrina Rausa Chan
Director, QBO Innovation Hub
Mr. Artie Lopez
Director, Founder Institute – Manila & Co-founder, Brainsparks
Ms. Diane Dugan – Eustaquio
Executive Director, IdeaSpace Foundation
Mr. Marrione Pol B. Camacho
Managing Director, Nexus Innovation Labs at De La Salle Lipa
Mr. Jacinto Asuncion
Business Development Manager, University of the Philippines Enterprise
TECH PLAN DEMO DAY in the PHILIPPINES 2019 details as below:
Date: 18th May 2019, Saturday
Time: 13:00 – 18:30 hrs
Venue: QBO Innovation Hub