【HIC in Tokyo 2021】Japanese tech for Philippine issues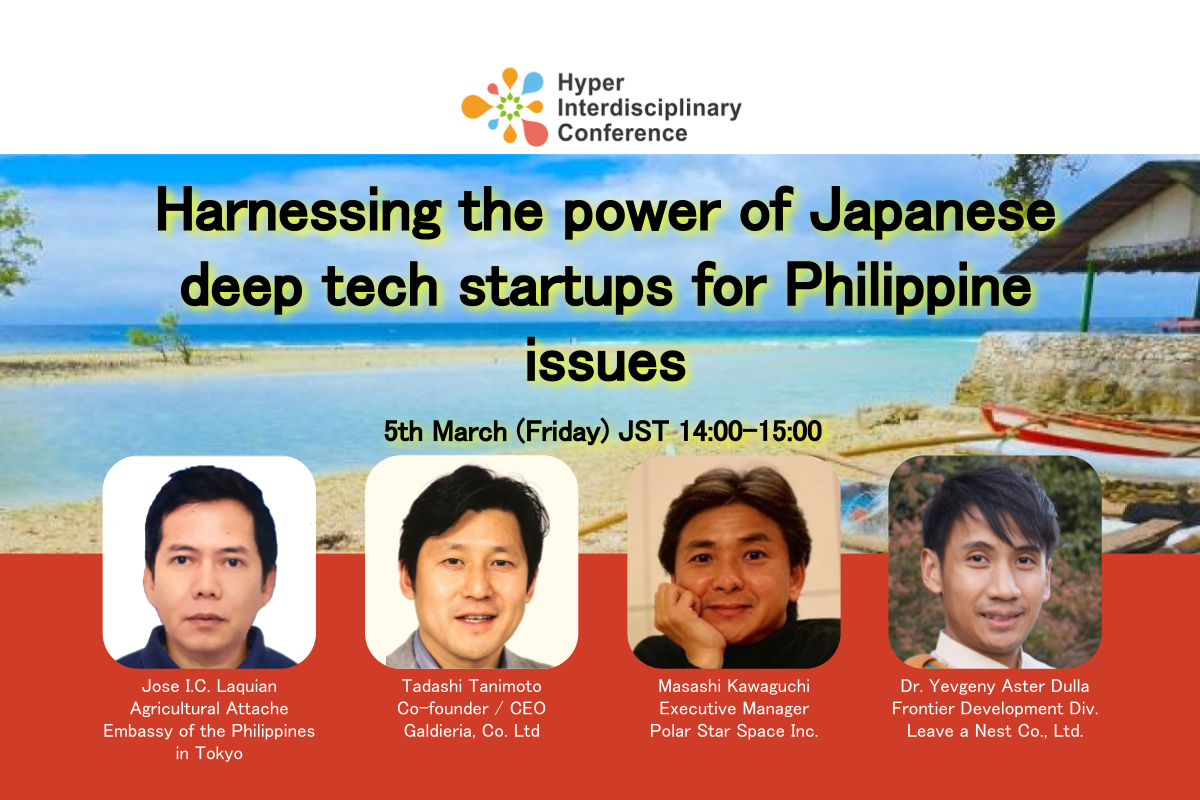 The 10th Hyper Interdisciplinary Conference (HIC) in Tokyo was held on March 5~6, 2021 at the Haneda Innovation City. The conference aims to bring together people from different fields and different walks of life, to facilitate discussions that might bring about the next impactful innovation.
In this year's conference, for this first time, global sessions were held physically and virtually (via online streaming) in one of the conference venue's halls. One of the sessions was a panel discussion focusing on the Philippines with the title, "Harnessing the power of Japanese deep tech startups for Philippine issues".
The Philippines, because of its accelerating economic growth is a country that economists around the world say should be given attention from now on. On the other hand, problems and issues are still rampant in the country. Because of the fact that most of the technology within the country is still in a state of slumber, in order to accelerate the solving of the country's current issues, it is expected that neighboring countries such as Japan will be using their technologies as solutions to these issues and bring about new industries at the same time.
The panel discussion was moderated by Dr. Yevgeny Dulla of the Frontier Development Division, who is assigned as the Representative Director for Leave a Nest's upcoming subsidiary in the Philippines, upon its official establishment around April.
The panelist from the Philippines was Mr. Jose "Pit" Laquian, who is the Agricultural Attache of the Philippine Embassy in Tokyo. He gave a short background on the current state of science and technology in the Philippines, and issues and initiatives of the Philippine government especially with regards to agriculture.
Japanese startups that are trying to solve issues in the Philippines were invited as panelists as well:
Mr. Tadashi Tanimoto, CEO of Galdieria Co., Ltd., gave a summary about how their heavy metal extracting – algae technology can help solve problems in the artisinal and small scale gold mining (ASGM) industry.
Mr. Masa Kawaguchi, Executive Director of Polar Star Space Co., Ltd., also explained how the hyperspectral camera technology that they have (which can be used on a variety of devices, such as satellites, drones, or mobile phones) can be used to address agricultural issues in the Philippines that involves the detection of plant diseases.
Presentations by the panelists were followed by lively discussions regarding the issues encountered by startups when trying to expand in the Philippines, as well as whether or not there are initiatives by the Philippine government to support companies such as Galdieria and Polar Star Space in such cases.
Upon its official establishment, Leave a Nest Philippines will be working with Galdieria to reach out to ASGM mines in the Philippines to try and replace unsafe and environmentally hazardous methods which are currently being used by small-scale miners. The Philippine subsidiary is also expecting collaboration with Polar Star Space in the near future.
【Screenshots from the online broadcast】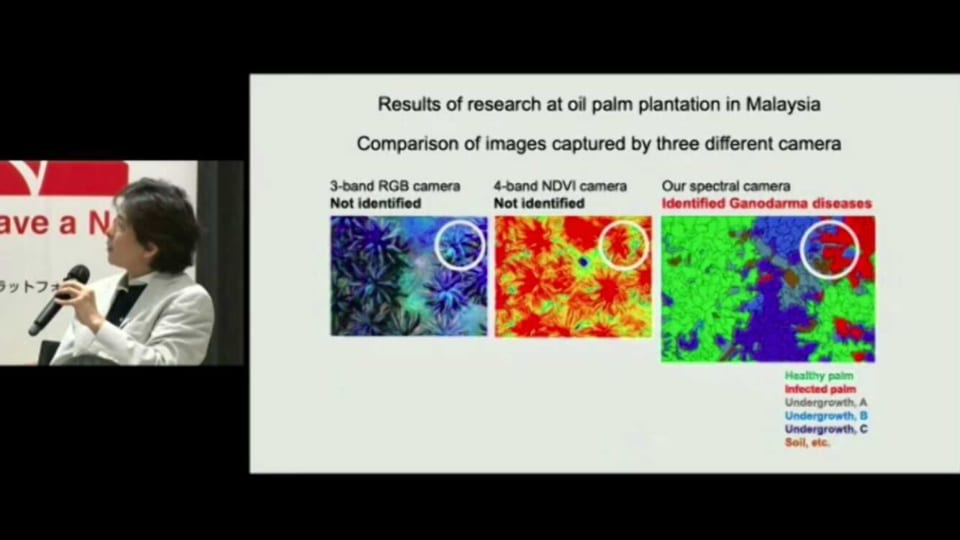 Mr. Kawaguchi's presentation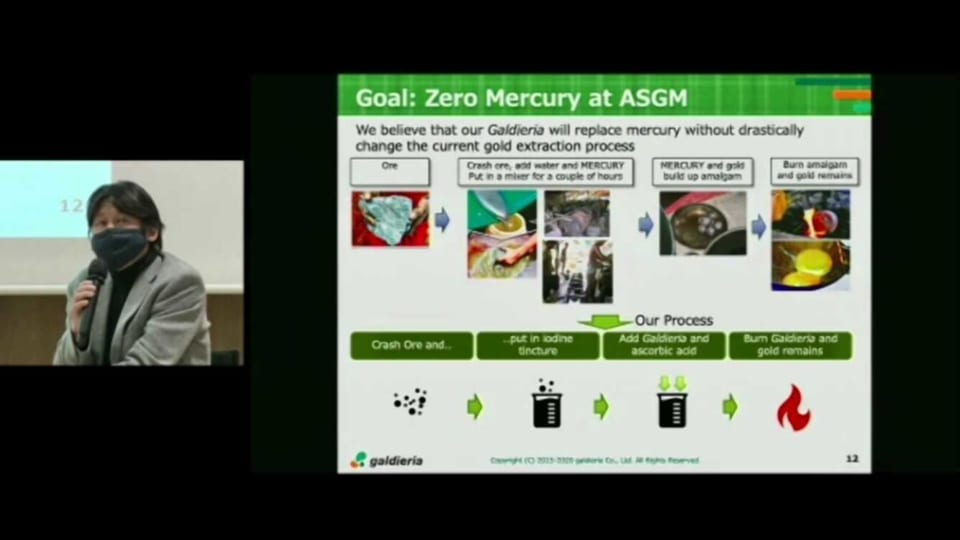 Mr. Tanimoto's presentation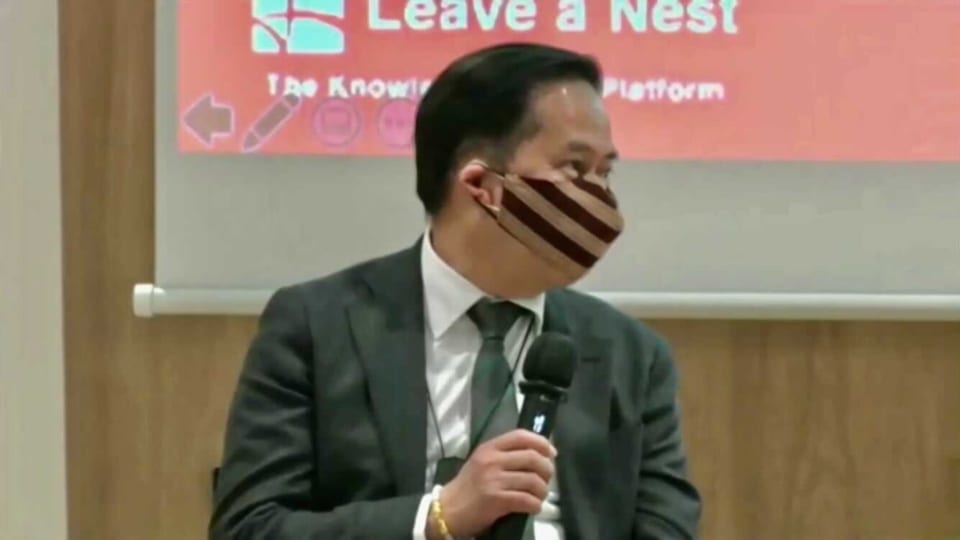 Mr. Laquian during the panel discussion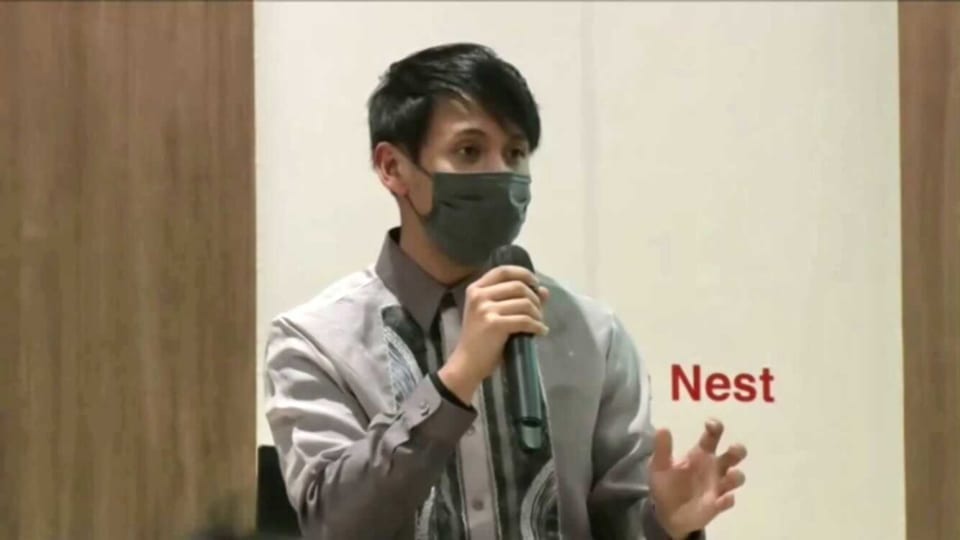 Dr. Dulla moderating the discussion