Leave a Nest conducts workshop for Hult Prize 2021 Manila Summit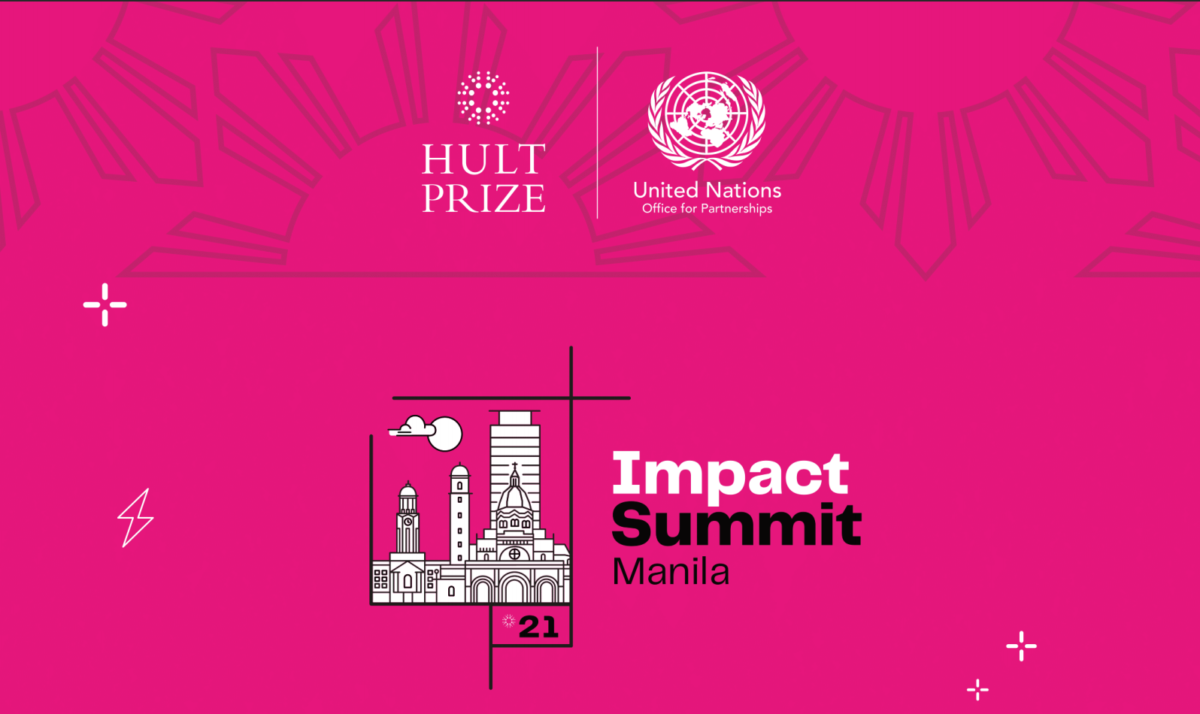 The Hult Prize Impact Summits which is held in more than a hundred cities from various geographical locations around the world every year, is a place for youth with the same goals to create impact and be part of a global community. This year's theme for all the Impact Summits is "Food for Good", where participants who are trying to deal with problems such as food waste and security come together. This year's theme also addresses #2 (Zero Hunger), #3 (Good Health and Well-being), and #12 (Responsible Consumption and Production) of the United Nations' Sustainable Development Goals (SDGs).
This year's Manila Impact Summit was held for 3 days last April 7-9, 2021, with activities ranging from networking mixers, social events, live pitching sessions, inspirational keynote speeches, workshops, and mindfulness sessions among others. More than 40 teams registered for the summit, with participants mostly coming from the Philippines, but there were also applications from countries such as South Korea, Pakistan, India, Bangladesh, Hong Kong, Japan, Indonesia, Jordan, Malaysia, Nepal, and the UK. The event was co-hosted by Beavrr and held online via Zoom.
Dr. Yev Dulla took part in the summit by delivering a 30-minute communication workshop on the 2nd day (April 8), with a focus on the company's concept of "bridge communication", which is a necessary way of communication when trying to make things sustainable. The workshop included a very short lecture on how "bridging is important", and 2 activities: (1) participants were assigned to breakout rooms with 2 teams each, and they were given a few minutes to know each other more especially with regards to the issue that they are trying to tackle and their solution for it; and to make the workshop more meaningful, (2) in a second round of discussion, brainstorm on how their teams could actually collaborate with regards to any aspect. The workshop was a success with teams seeing how their solutions could actually complement and complete each other in solving a much bigger picture than just what they have envisioned before.
【Dr. Dulla explaining about bridge communication】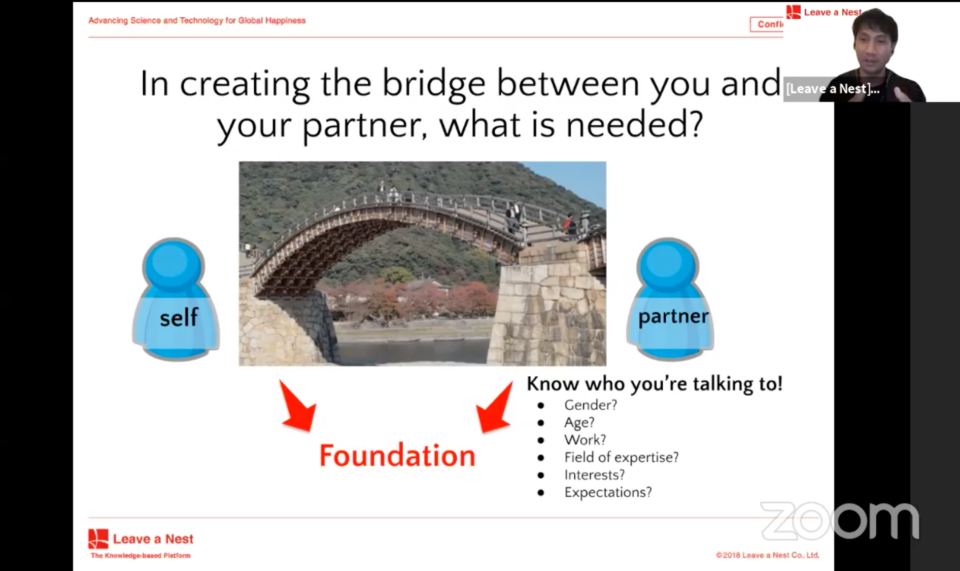 You can view the recording of the whole April 8 afternoon session at the link below (the workshop starts at around the 1 hour 8 minute mark):