Leave a Nest joins Kwadra TBI soft launch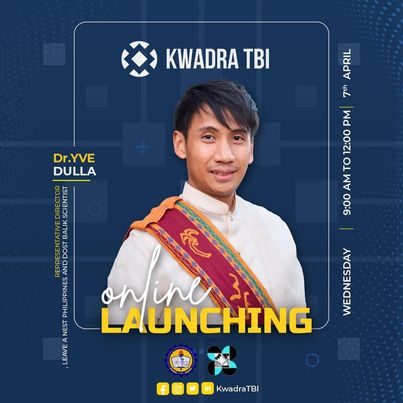 The Kwadra Tech Business Incubator (Kwadra TBI) is a newly opened technology business incubator (TBI) located in Iloilo City, Iloilo Province that is a product of the efforts of the Iloilo Science and Technology University (ISAT), and is one of the few TBIs in the Philippines that are focused on harnessing the power of deep technologies to find solutions to issues that the country is facing. The local word "kwadra" when translated to english means "stable or barn" and in this way, the incubator fosters deep tech entrepreneurs in an innovative environment and helps them feel empowered to be significant contributors to the country's development.
Kwadra did its soft launch on Wednesday, April 7th, 2021 in the morning. Dr. Yev Dulla, who is also a native of Iloilo City, joined the program by introducing how Leave a Nest can support deep tech startups through Tech Planter, and also gave some words of encouragement to the incubatees. Kwadra's vision of incubating deep tech startups has a lot of synergy with Leave a Nest's vision of "accelerating science and technology for global happiness", and they are expecting to do some projects together to accelerate the growth of the deep tech startup ecosystem in the city.
The event was held online via Zoom, and around 100 participants joined the event.
【Dr. Yev explains about how Leave a Nest supports and bridges different parts of society involved in science and technology】