Leave a Nest x Wela Collaboration Webinar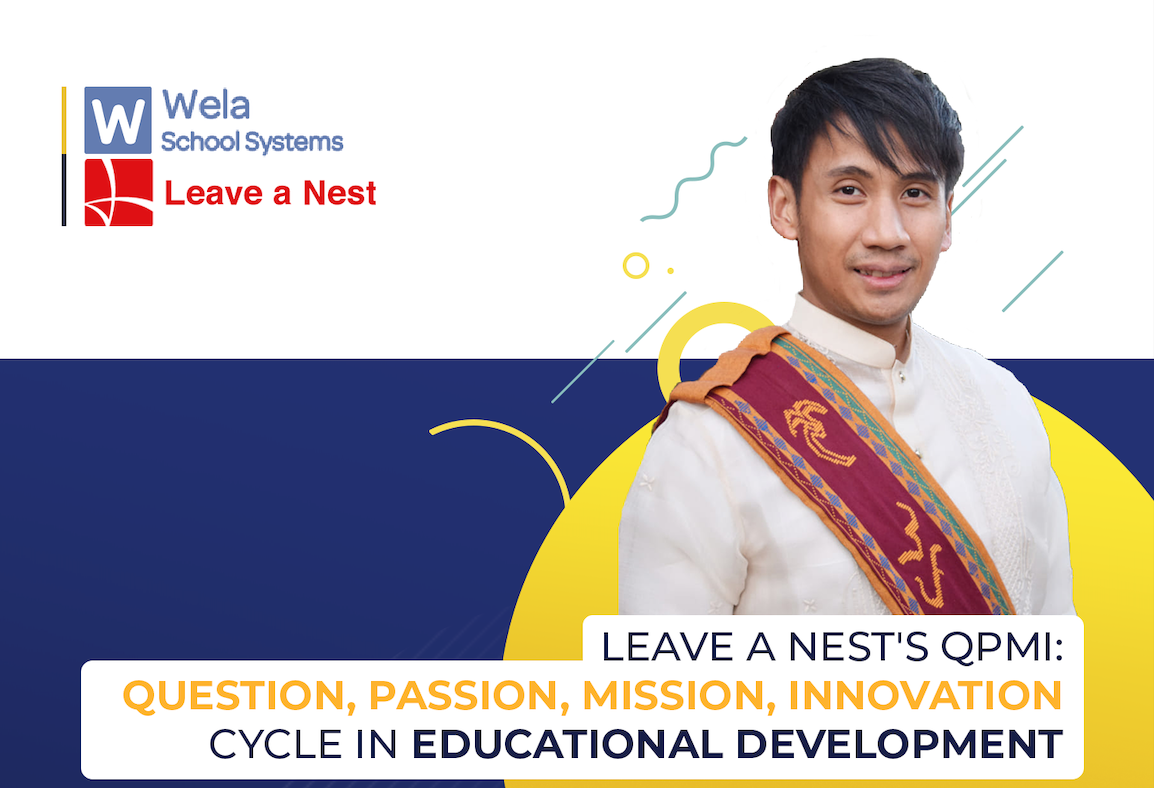 In 2019, Leave a Nest Co., Ltd. Japan invested in Wela Online, an EduTech (educational technology) startup located in the Philippines. Wela Online has technologies both online and offline: they have an RFID system that can tell parents what times their kid has entered and left the school. On the other hand, they have also developed an online Learning Management System (LMS) which is also very timely due to the current COVID-19 pandemic.
With the investment partnership as the driving force, Leave a Nest and Wela have again collaborated, this time in the form of an online seminar that is geared for teachers in the Philippines.
With the title, "QPMI (Question, Passion, Mission, Innovation) Cycle in Educational development", Leave a Nest Philippines Managing Director Dr. Yevgeny Dulla will be talking about Leave a Nest's QPMI Cycle and how it can be used in the aspect of educational and curriculum development.
The webinar will be held on May 29th (Sat) at 1:30 ~ 3:00 PM Philippine time.
If you are interested to watch, please register through the link below.
http://bit.ly/WELAwebinarMay29
See you all in this exciting learning experience!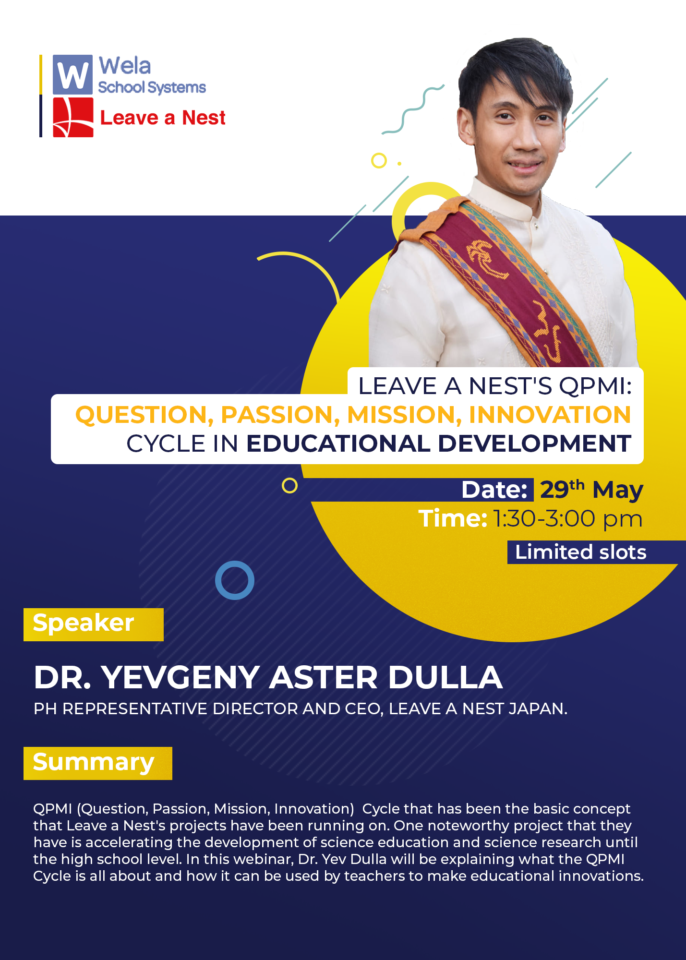 Leave a Nest x Wela Online Webinar Poster