Leave a Nest-PH Conducts Job Crafting Workshop for Teachers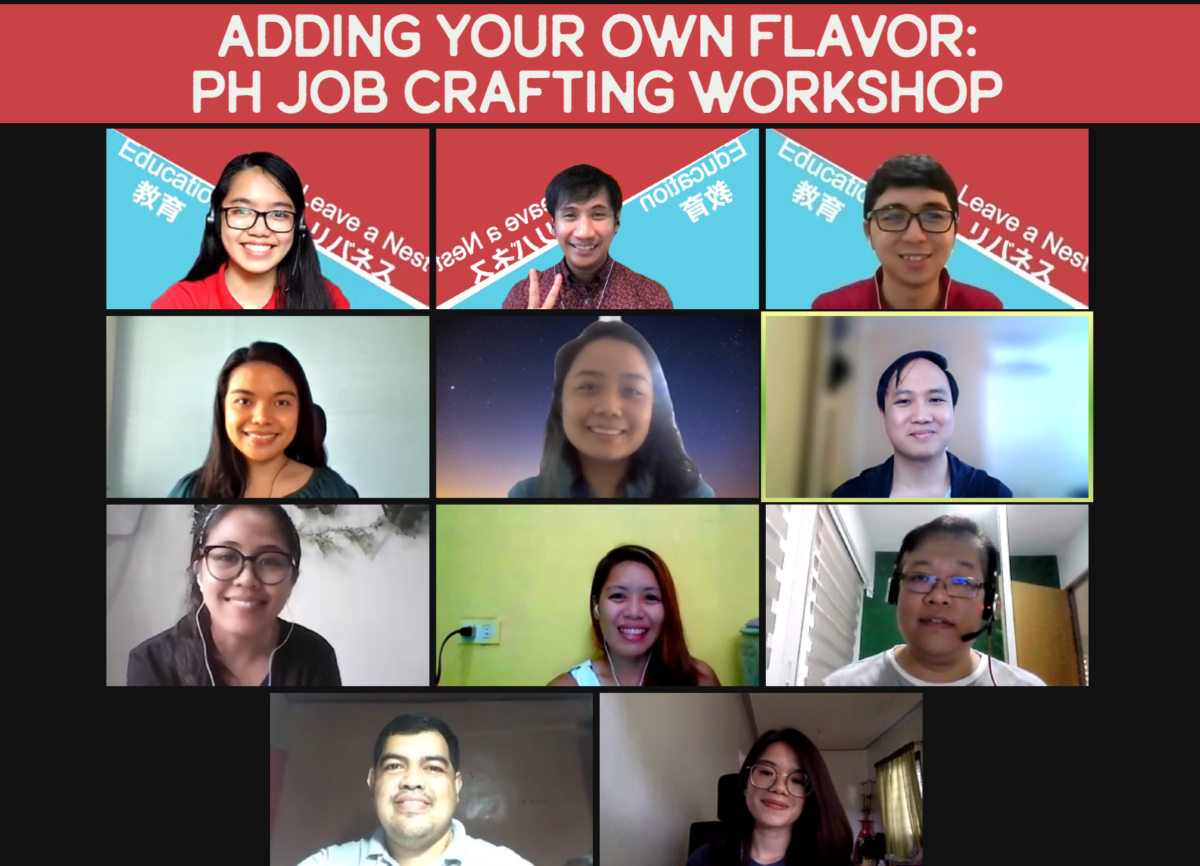 Last August 28, 2021, Leave a Nest Philippines conducted its first Job Crafting workshop for Filipino teachers online. In collaboration with Wela School Systems, their Skillings platform was used for the registration and payment of participants for the workshop. The workshop link was also made available through the website on the day.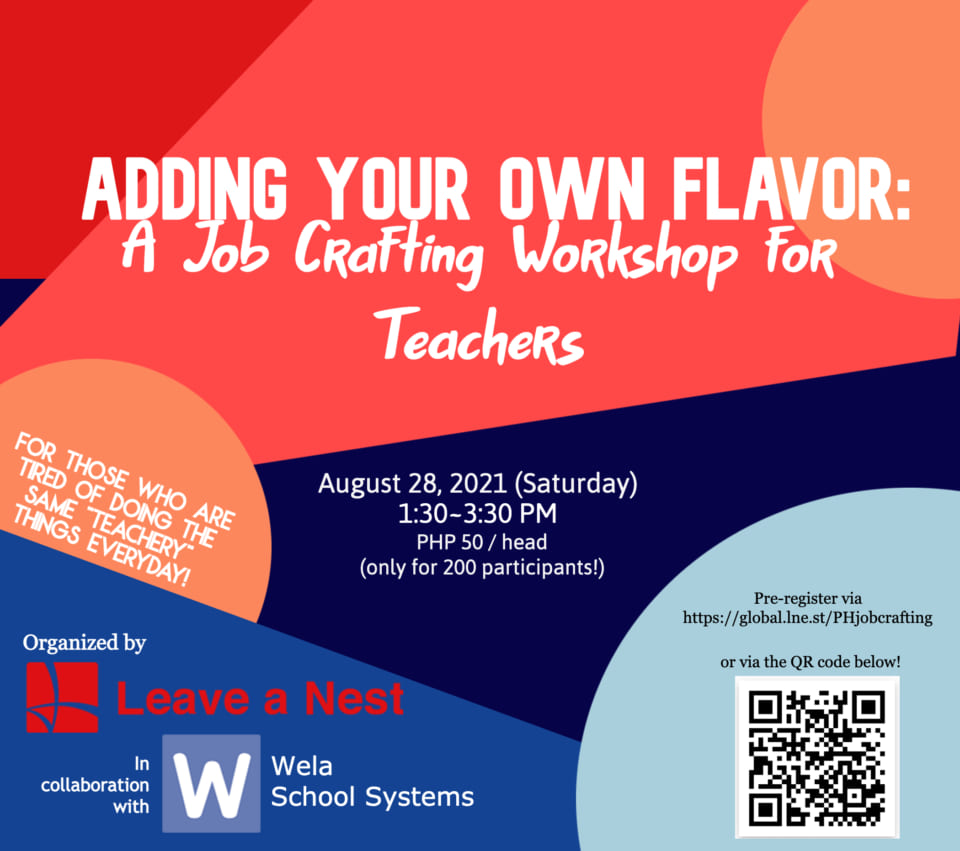 Poster used for the event
The workshop entitled "Adding Your Own Flavor" involves trying to change one's job description by adding their own "excitement" or "passion" in order to get a more personalized job title. It's a soft-skill workshop with a primary goal of reigniting or reinforcing a teacher's passion in teaching their students. At Leave a Nest, we believe that passion is always a must in order to keep things going. We especially believe that a teacher's passion is very infectious for their students and it is very much needed in order to nurture the next generations of great minds.
The workshop took only 2 hours with 4 main activities. There were a total of 13 participants from different schools in various regions of the Philippines. All were from different backgrounds teaching different grading levels. For activity 1, they were given a link to a google form where participants rated their excitement levels and summarized into a pie graph. For the other activities, they were given a link to google slides where each participant was given a slide to do the given activity.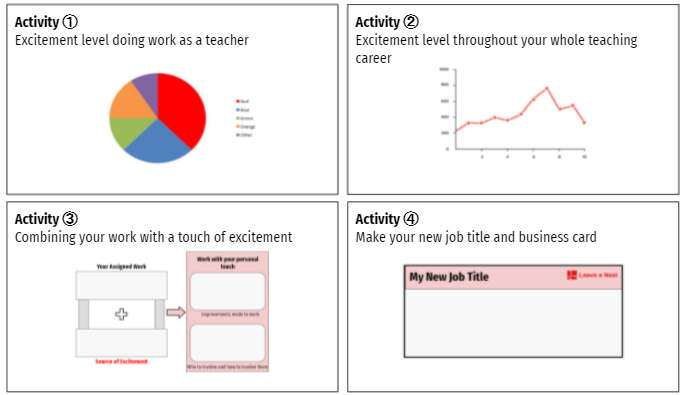 Sample picture of the four main activities
Surprisingly enough, excitement level answers in activity 1 were quite high. For those who have low excitement levels while currently working as a teacher, this would be a great workshop to try and reignite their passion for teaching. For the others who had high excitement levels, the workshop served as a reinforcement and a reflection as to why they like teaching.
For the other activities, participants were asked to present and explain their answers. They were enthusiastic enough to share their answers specifically in activities 3 and 4 since this involved more of the reflections and creativeness of the participants in thinking up of their new job titles. Each participant succesfully created their new job title which they could use from now on as a motivation to raise their excitement levels while working. All activity sheets of each participants were given to them after compilation in order for them to use it.
Leave a Nest will continue to organize workshops like this and try to mold it based on the teachers' feedbacks and the problems that they and their students encounter. Our goal for sustainability is to reignite everyone's passion and spread it to each of their students for them to grow as future developers of society.
For further questions, feel free to contact any of the Leave a Nest Philippines members: