The Very First Career Discovery Forum in the Philippines 2022 is Happening This March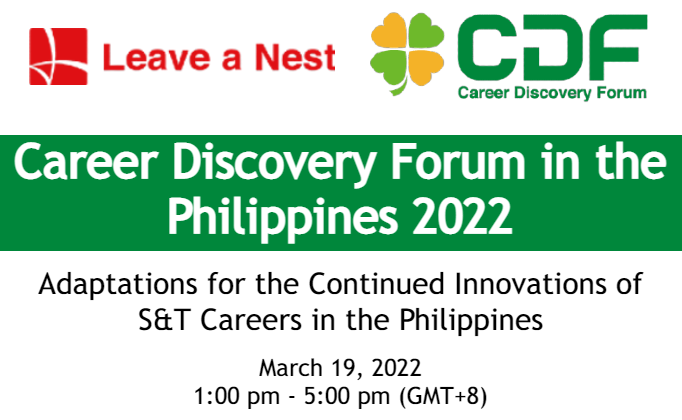 The Career Discovery Forum (CDF) is a unique program annually held by the Leave a Nest Group which aims to connect university students, graduates, corporations, startups, and government agencies by giving them a platform to meet and discuss current career developments and future career opportunities. This event creates valuable opportunites for both university students and corporations in bringing new insights and innovations to careers. What makes the CDF unique is the interaction and connection that happens between the participating companies and the student audience which potentially brings new ideas as different perspective between the different generations collide.
The CDF was first held in Japan way back in 2016 and was held every year ever since. This year 2022, with the recent establishment of Leave a Nest Philippines, we will hold the first ever CDF in the Philippines on March 19, 2022 with the theme of "Adaptations for the Continued Innovations of S&T Careers in the Philippines".
The event will go on from 1:00 pm – 5:00 pm (GMT+8) and will be held fully online.
Program Timetable
| | |
| --- | --- |
| Time | Activity |
| 1:00 pm – 1:10 pm | Opening Ceremony and Opening Remarks |
| 1:10 pm – 1:30 pm | Keynote Speech |
| 1:30 pm – 2:30 pm | Forum Session: Expectations and Changes in the Current Work Environment |
| 2:30 pm – 3:15 pm | Career Pitch |
| 3:15 pm – 3:45 pm | Mini Career Workshop 1 |
| 3:45 pm – 4:15 pm | Mini Career Workshop 2 |
| 4:15 pm – 4:45 pm | Mini Career Workshop 3 |
| 4:45 pm – 5:00 pm | Closing Remarks |
The event mainly targets undergraduate and graduate university students who are about to complete their degree programs and are searching for potential career options. Interested participants may register for the event via the link or QR code below.
https://id.lne.st/project/cdf2022_ph/regist/basic_info/1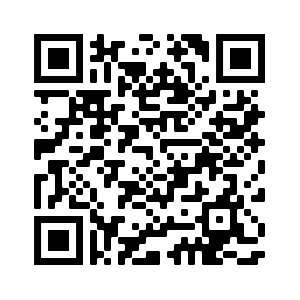 Visit our webpage on the CDF website to find out more about the event. We will post updates regarding the participating companies and speakers as the event approaches. You may find other countries' past events here as well.
https://cdforum.lne.st/cdfph2022/
For inquiries and concerns. Please contact any of the following: