Planting the seeds for the development of the manufacturing ecosystem in the Philippines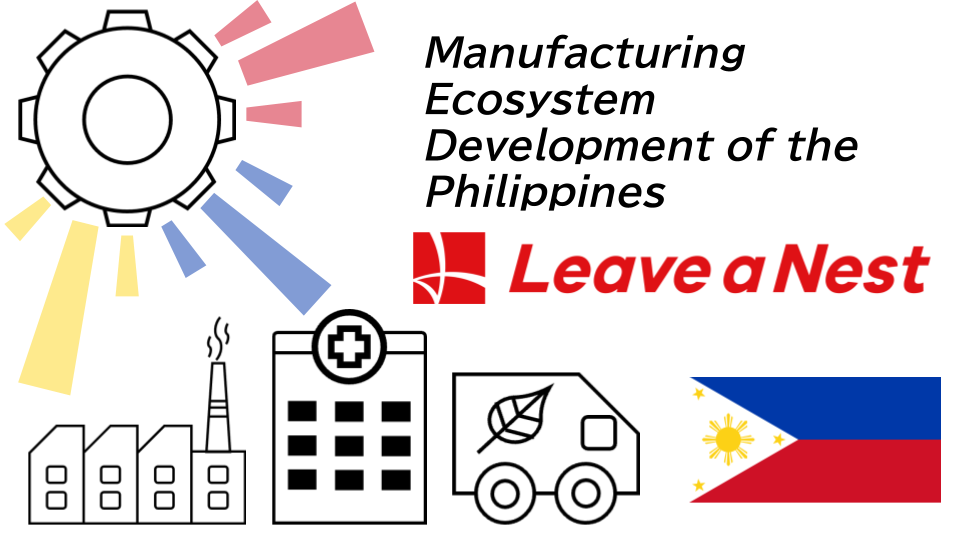 Startups in the Philippines are known to be innovative and are gearing their tech towards  solving deep local issues. However, due to the state of the Philippine manufacturing industry, these startups are facing difficulties in making their prototypes. To address these difficulties, having a strong manufacturing industry is important for nurturing deep technology startups. 
Thus, Leave a Nest Philippines decided to initiate the development of the manufacturing ecosystem of the country. The first step was to contact Japanese fabricators and Japanese manufacturing SMEs to pass on their knowledge and resources to Philippine manufacturing companies, and to connect Japanese startups interested in solving deep issues in the Philippines to local Philippine sectors such as the government, academia, health sector, and startups. The long term goal is to not only have Centers of Garage (COGs) in the Philippines but also future collaborations with different sectors in Japan and the Philippines related to manufacturing, proof-of-concept, research and development, material sourcing, etc.
To plant the seed of this endeavor, Leave a Nest Philippines will hold a gathering this 24th of September at the Department of Science and Technology Advanced Manufacturing Center (DOST AMCen). DOST AMCen is an institution within the Metals Industry Research and Development Center (MIRDC), a government sector in charge of supporting the metals industry in the Philippines, including manufacturing. The entities who will attend the event are local manufacturing companies, startups from the Leave a Nest ecosystem, DOST MIRDC, and research teams from Philippine technology business incubators. 
Through this short event, reinforcing the manufacturing industry for promoting harmony and empowerment among different sectors of the Philippines will be inculcated.
To know more about this event, please contact Ludhovik Luiz Madrid through the this email: [email protected]