Realizing the start of a bright future for the manufacturing ecosystem of the Philippines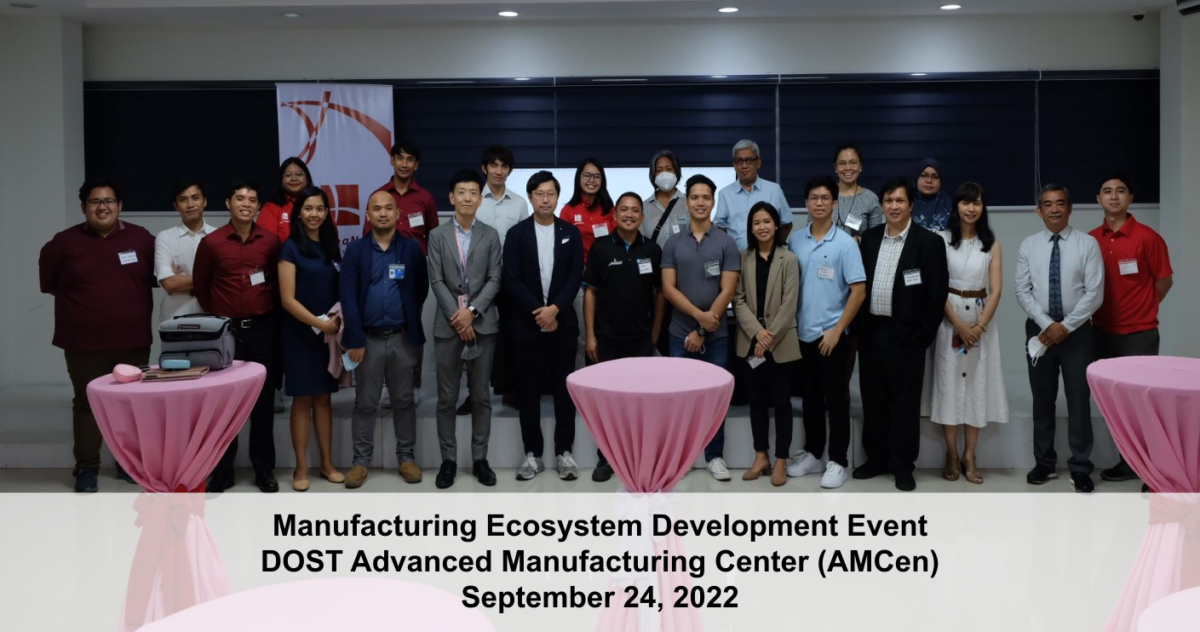 Last September 24, 2022, Leave a Nest Philippines, in partnership with the Department of Science and Technology Metals Industry Research and Development Center (DOST MIRDC), gathered startups from Philippines and Japan, Philippine research teams, and Philippine manufacturing companies for a short ceremony on the manufacturing ecosystem development of the Philippines. The objective of the ceremony is to inculcate the goal of reinforcing the manufacturing ecosystem of the country in order to help local and international startups make their technologies locally.
The ceremony started with an opening message from Dr. Yevgeny Aster Dulla, the Managing Director of Leave a Nest Philippines. Dr. Dulla discussed the manufacturing gaps in the Philippines and the solutions needed to address these gaps. A few of these solutions include the establishment of a Center of Garage (COG) in the Philippines, similar to the existing COG in Japan, transfer of current manufacturing knowledge and technology from Japan and abroad to the Philippines, and collaboration of Philippine government with local and Japanese stakeholders to catalyze new manufacturing development programs. Followed by Dr. Dulla is Dr. Takumi Jindo, member of the Strategy Development Division of Leave a Nest Co., Ltd. Japan, who introduced the Japanese startups. 
Japanese startups Naturanix and Melody International introduced their companies and their plans for the Philippines during the ceremony. The message from Naturanix was given by chief executive officer Yasuki Kanazawa, and the message from Melody International was given by managing department member Tatsuya Kanbara. 
After the messages from the Japanese startups, a short response from DOST MIRDC was given by Engr. Fred Liza, program leader and chief of the DOST Advanced Manufacturing Center (AMCen). The ceremony ended with a dinner followed by closing remarks from Ludhovik Luiz Madrid, member from Leave a Nest Philippines.
Leave a Nest Philippines will continue to work with its stakeholders and DOST MIRDC in order to achieve the development of the manufacturing ecosystem of the Philippines.
For more information about the manufacturing ecosystem development event at UPSCALE, please visit this link:
A fruitful start with UPSCALE research teams and Japanese startups from the Leave a Nest ecosystem
To know more about the ceremony at DOST MIRDC, please contact Ludhovik Luiz Madrid through the this email: [email protected]