HIC in Vietnam 2023 Keynote Speaker Announcement and Extension of Call for Researchers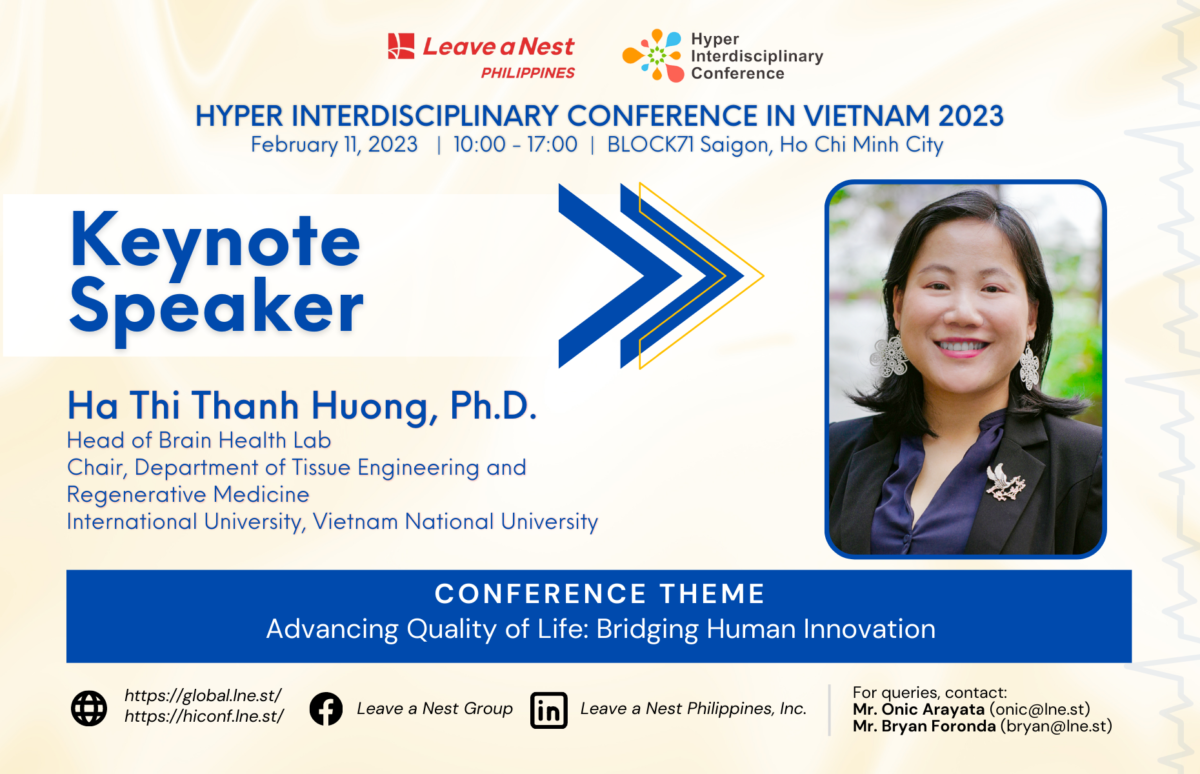 The Hyper Interdisciplinary Conference is one of the flagship research conferences of the Leave a Nest Group which started in Japan way back in 2012. Ever since then, a lot of issues and problems in the world have been tackled in these conferences and a lot of innovations in research, which could potentially solve these issues, have been introduced  to make the world a better place. This is a research conference where an interdisciplinary team of various representatives from different walks of life and different sectors of society join together to create new ideas for the development of the world.
This coming February 2023, we are pleased to announce that the Hyper Interdisciplinary Conference is finally coming to Vietnam for the very first time! With the overall theme of "Advancing Quality of Life: Bridging Human Innovation", the conference will zoom in to three main components: Human Health, Education, and Technology that improves everyday life. Participants can expect to engage experts from these fields in panel sessions that would deep dive into deep issues faced by Vietnam and the World.
---
For our Keynote Session of the event, we would like to introduce our Keynote Speaker Dr. Ha Thi Thanh Huong from the School of Biomedical Engineering, International University at the Vietnam National University in Ho Chi Minh City.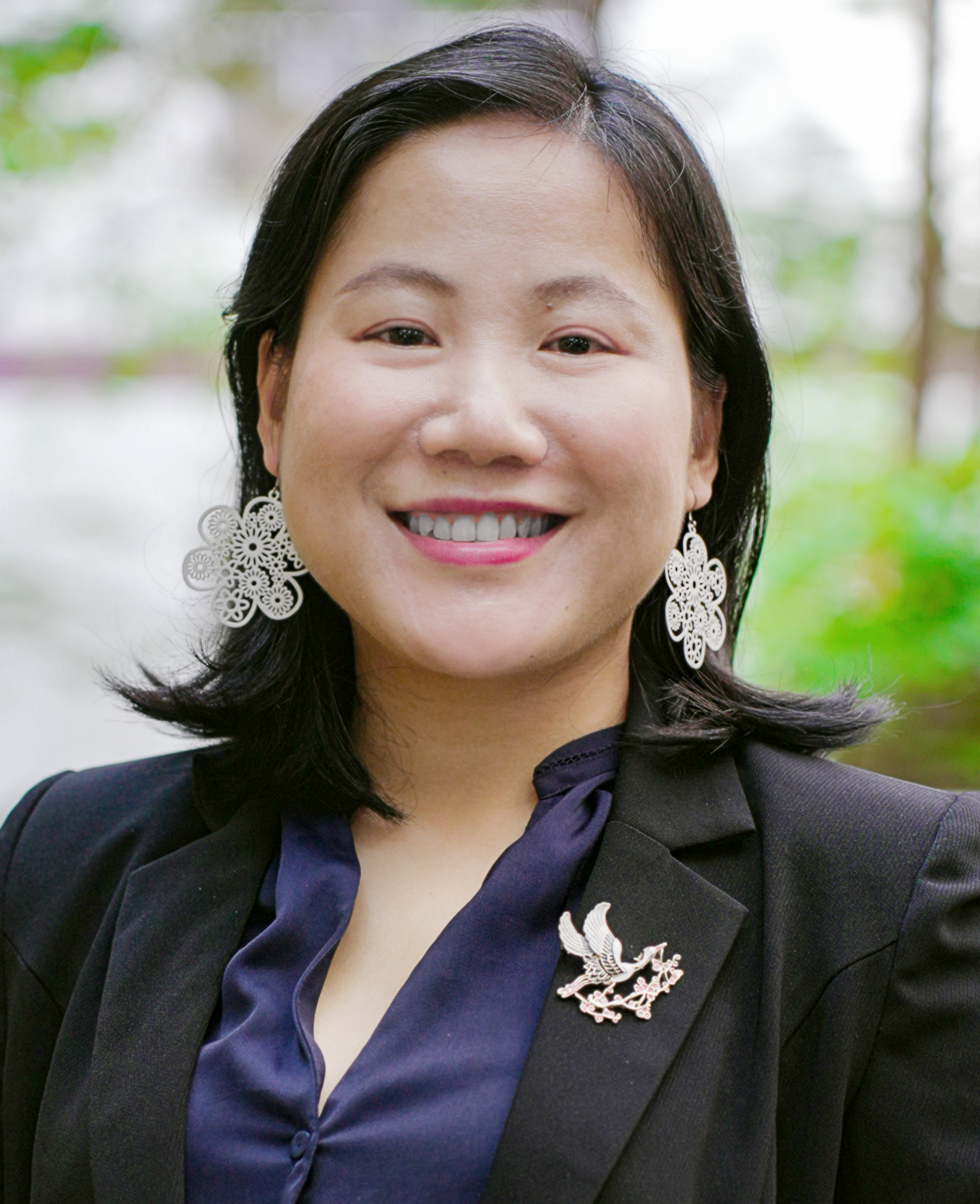 Ha Thi Thanh Huong, Ph.D.
Head of Brain Health Lab
Chair, Department of Tissue Engineering and Regenerative Medicine

Due to a family history of multiple members with mental disorders, I became intrigued in how the brain works, what molecules drive its functions and how they change when it gets dysregulated. During college, I studied molecular markers for devising diagnostic tests of cervical cancer. Following graduation, I further pursued this interest by working at the Oxford University Clinical Research Unit and investigating peripheral blood markers of HIV associated neurological disorders (HAND). At Stanford University, my PhD research was focused on understanding the molecular system related to autism and cellular and network deficits underlying epilepsy. I also created an efficient gene delivery technology and a universal brain tissue culture platform for research and drug discovery applications. Upon coming back to Vietnam and joining the International University as a lecturer, I established the Brain Health Lab and pursued several research projects to address mental health issues and cognitive-aging disorders in Vietnam. During the past few years, I had collaborated with experts and colleagues to build diagnosis platforms utilizing AI and MRI scans for automated detection of Alzheimer's diseases, or using lab-on-chip assay to quantify stress-related hormones. For the future direction, I will continue to exploit the potential of these tools in neuro -science and -engineering, as well as develop novel products for clinical use.
---
Dr. Huong's talk will tackle recent improvements in the health sector of Vietnam and what it has done in order to improve the quality of living of the citizens in the country. Stay tuned for more updates as we present you with other representatives who would be joining her in this discussion about health and wellbeing in Vietnam.
For more details about the conference, please visit the HIC website below:
https://hiconf.lne.st/conference/vietnam2023/
———————————
Also, we are extending our call for Vietnamese research presenters who would like to present their studies in this very first HIC in Vietnam 2023! We encourage researchers from all fields, especially those in relation to the conference theme, to sign-up and be one of the researcher conference presenters during the conference, on-site in Ho Chi Minh City! Application and participation as conference presenter is FREE OF CHARGE for all involved in the academia. Applications for presenters are extended until December 23, 2022. Please see the photo below for more details: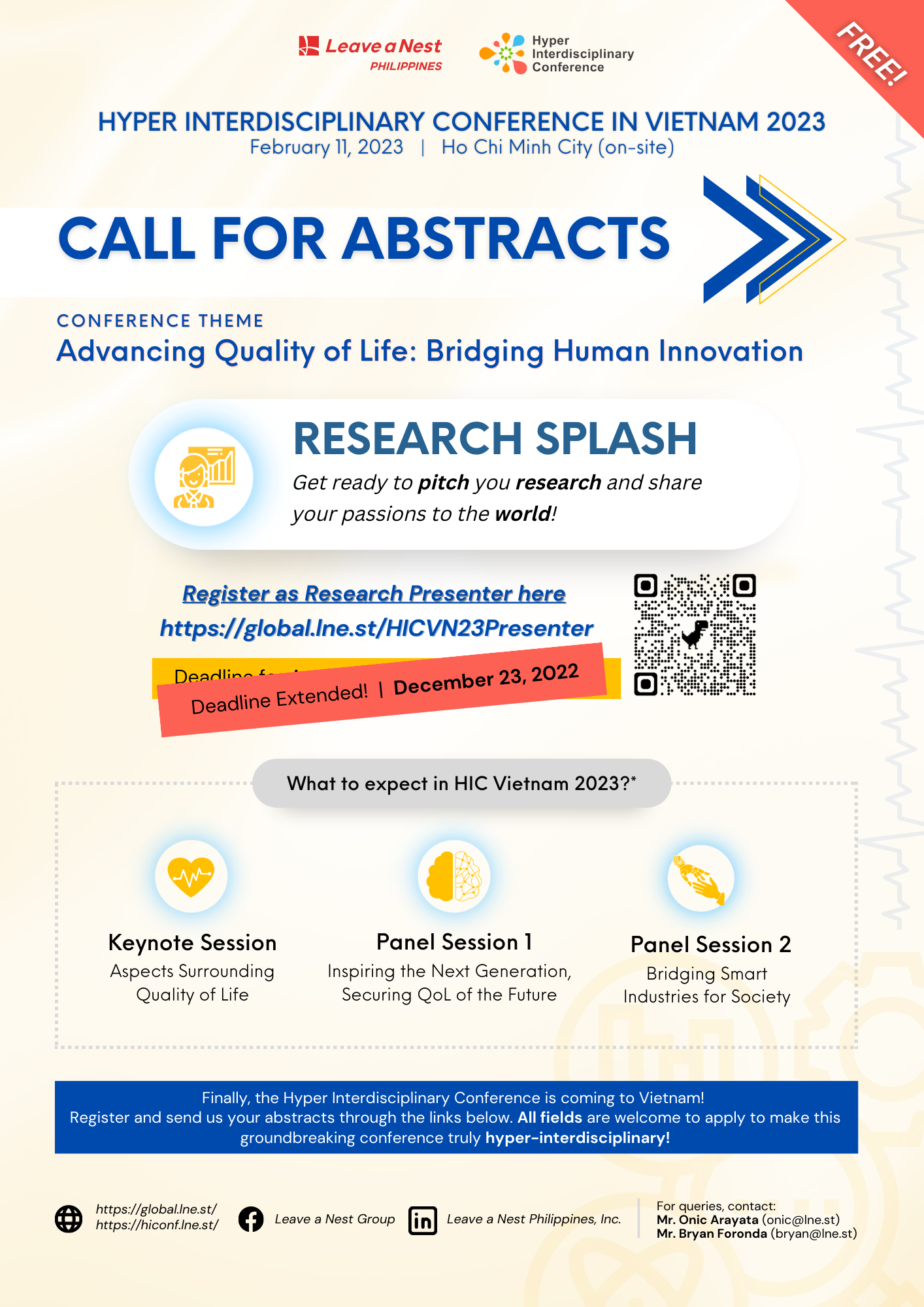 For any further questions or concerns regarding the conference, please contact the Leave a Nest Philippines members below