Communicating Your Science: TSUNAGU Research Project 2022 share their Final Presentations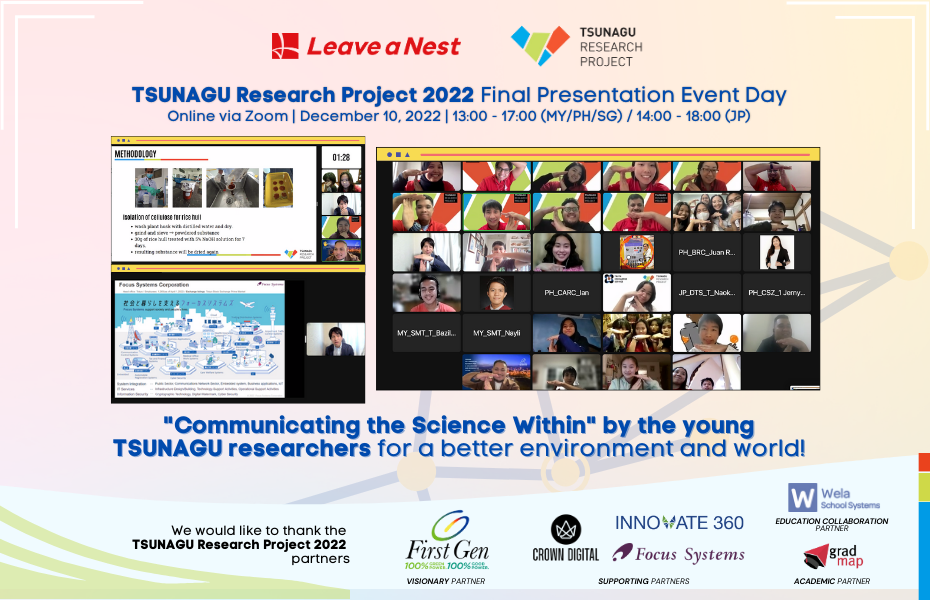 The TSUNAGU Research Project 2022 has finally reached the program's awaited climax. The participating students marvelously hurdled their final major event last December 10, 2022 through a 4-hour Final Presentation Event through the Zoom platform. The program started with a short speech by Mr. Bryan Foronda, the TSUNAGU 2022 Project Leader, where he emphasized Tsunagu Research Project is not a competition but a platform for junior and high school students to enhance research skills and tackle issues in the world with the proper guidance and perspectives coming from Leave a Nest and External Mentors who are either industry experts or pursuing their postgraduate degrees locally and internationally. 
Following his speech, Ms. Maria Lourdes Dario, the Director of Challenergy Philippines, Inc., delivered the Keynote Speech. She delivered a great message focusing on overcoming challenges when pursuing science and technology, including research and making technology-based businesses through sharing of her 2 environment-related companies, Challenergy and Cool Innovations.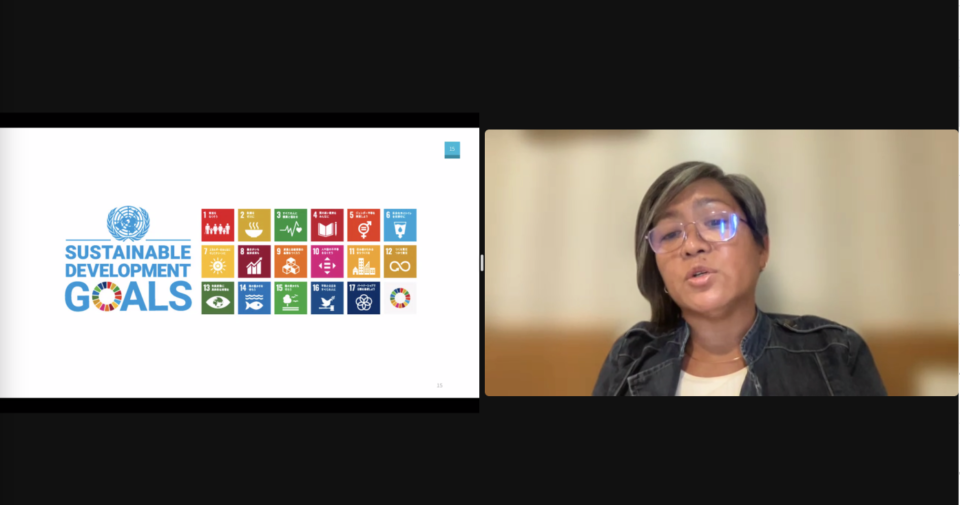 As one of the supporting partners of TSUNAGU 2022, Mr. Ryo Inori, the representative of the Business Creation Department and IT Innovation Division of Focus System Corporation, shared how their technology supports agricultural & financial systems and cybersecurity through solutions applied in cow farms and even high schools. He believes IT can be integrated in different ventures and inculcates that it is vital for a progressive future.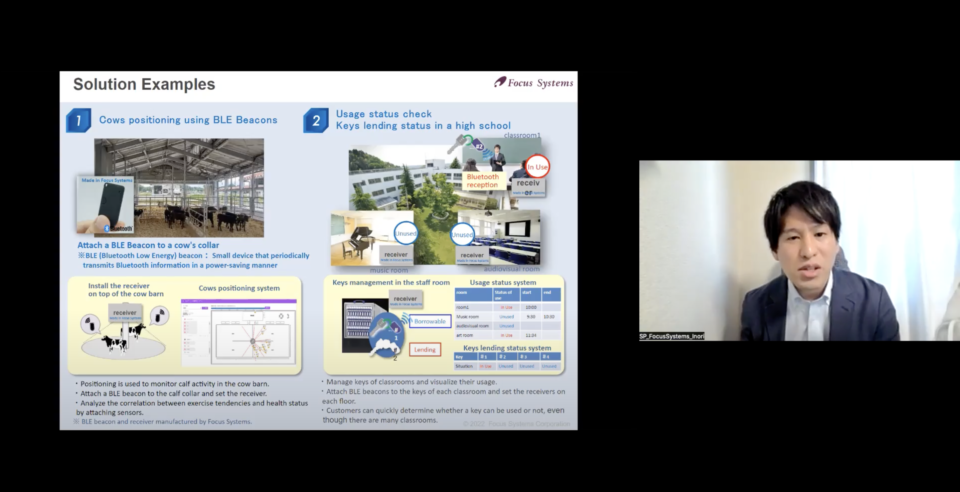 Seventeen (17) teams from schools from Japan, Malaysia, Philippines and Singapore shared their final presentations about their research projects including their current status and their next steps after the TSUNAGU 2022 program, with Kadai Teams focusing on their own take of wind energy systems and generation efficiency and the Jiyuu Teams who came up with their own research topics under Energy, Waste and Water. To know more about the research titles of each team, refer to the table below.
Through this final presentation event, a 3-minute question-and-answer portion with external research panelists were introduced to expose the students in an English-based research defense. Most of the teams were able to successfully answer the questions in relation to their research objectives, methodology and results. Some of the panelists used this as an opportunity to also emphasize to students about the concept of cost and post-research initiatives that should be considered to practically and efficiently transfer their scientific findings to society. Also, some teams will still be connected to Leave a Nest members and with some of our partners to further guide them to completion like assistance in 3D printing services.
Collaboration Group
School
Team No.
Research Title
Kadai (Energy)
Philippine Science High School – Cordillera Administrative Region Campus (PSHS-CARC)
Team 2

Powering Through Portable Wind Energy

Sekolah Menengah Tinta
Team 1

Optimizing Wind Turbine Efficiency

Sekolah Menengah Kebangsaan (SMK) Seri Bintang Utara
Team 1

Using wind energy to move small boats

Sekolah Menengah Sains (SMS) Tengku Muhammad Faris Petra
Team 1

Investigation of relationship of the

time the water was heated and the speed of

the wind

Jiyuu (Energy)
UP High School in Iloilo
Team 1

Converting Single-use Plastic Waste into Fuel through Pyrolysis: A Comparative Review

Claret School of Zamboanga
Team 1

Comparative Energy Yield Microbial And Agricultural Waste-Derived Methane Gas

Sekolah Menengah Kebangsaan (SMK) Seri Bintang Utara
Team 2

Production Of Hydrogen Gas As A Fuel Source From Waste Aluminium, Gallium And Water Reaction

Philippine Science High School – Cordillera Administrative Region Campus (PSHS-CARC)
Team 1

PiBoat: Harnessing Wave Energy Through Piezoelectricity

UP High School in Iloilo
 Team 2

Rice Straw as a Source Of Bioethanol: A Viable Additive To Gasoline

Jiyuu (Water)
Clementi Town Secondary School (CTSS)
 Team 1

Investigating Which Type Of Surface Reduces Surface Runoff

Philippine Science High School – Western Visayas Campus (PSHS-WVC)
 Team 2

Effect of biowaste-derived Biochar as Nitrogen Adsorbent For Eutrophication Prevention

Philippine Science High School – Bicol Region Campus (PSHS-BRC)
 Team 2

Determining the Optimal Water Sample pH for Accurate OTO Colorimetric Method Readings for Total Chlorine

Claret School of Zamboanga
 Team 2

Accumulation of macroplastics and microplastics on polluted marine water systems

Jiyuu (Waste)
Sekolah Menengah Usahawan (SMU) Al-Amin
 Team 1

Upcycling School Food Waste Using Black Soldier Fly

Philippine Science High School – Bicol Region Campus (PSHS-BRC)
 Team 1

Rice Hull as a Viable Component in Biodegradable Composite Materials

Dalton Tokyo Gakuen Junior &
Senior High School
 Team 1

Making wood vinegar from fallen street trees as herbicide

Philippine Science High School – Western Visayas Campus (PSHS-WVC)
Team 1

Optimization of plastic-glass bead retroreflector system as alternative to vehicle cooling systems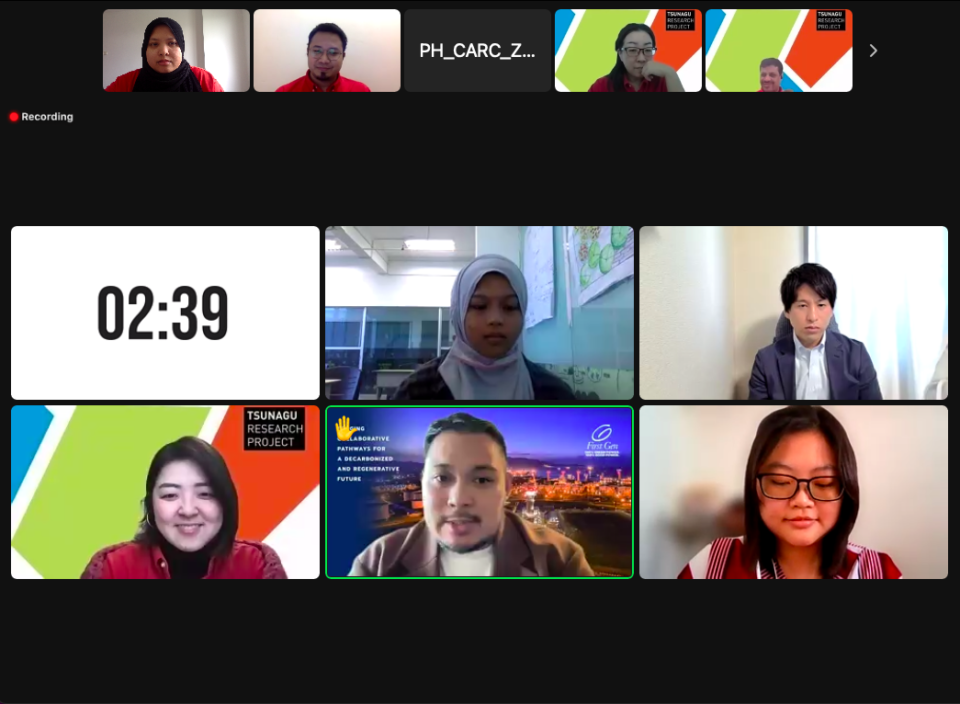 For the parting message, Dr. Yevgeny Dulla, the Project Manager of TSUNAGU Research Project 2022, shared the closing remarks with the purpose of illuminating the students' minds about opposing possibilities when doing research and that both expected and negative data are still data that can be used. He highlighted that if we use both types of data as fuel, it can bring about impact and positive change in the future, especially using the skills and concepts they acquired through TSUNAGU.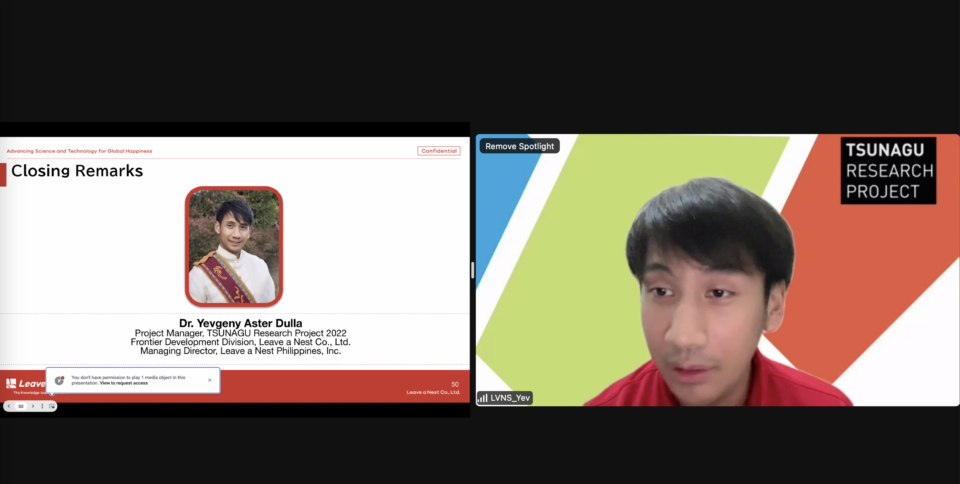 Before the 2022 cycle ends, there will be a Reflection Session together with the participating schools in January 2023. Details about the upcoming TSUNAGU Research Project 2023 will also be shared in the upcoming weeks here so please get updated through Leave a Nest Global Site (https://global.lne.st/), the TSUNAGU website (https://tsunagu.lne.st/) or all our social media channels: Leave a Nest Group (Facebook), Leave a Nest Singpore Pte. Ltd. (LinkedIn), Leave a Nest Malaysia Sdn. Bhd. (LinkedIn), or Leave a Nest Philippines, Inc. (LinkedIn)