Aspects Surrounding Quality of Life – Keynote Session Panelists for HIC in Vietnam 2023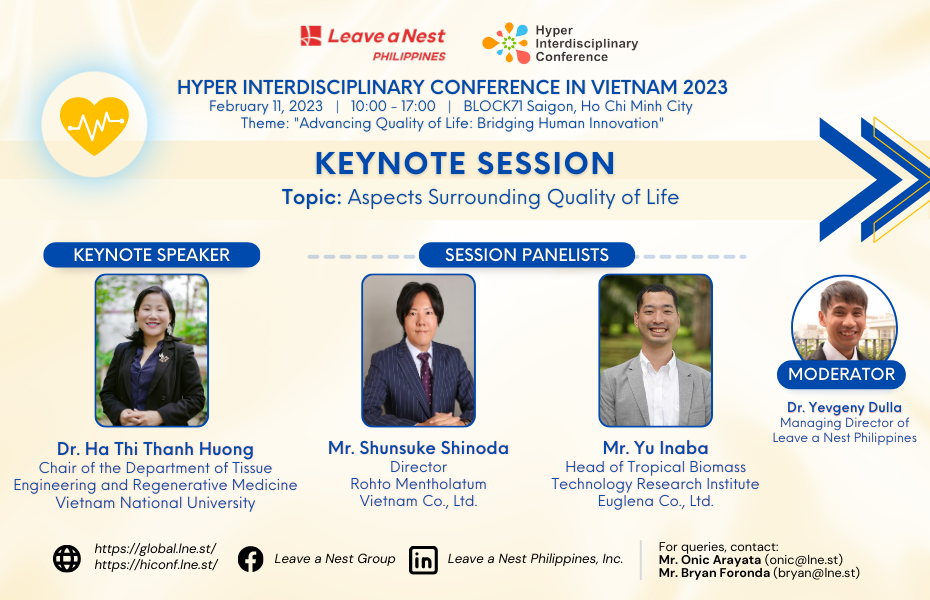 The very first Hyper Interdisciplinary Conference in Vietnam will be happening next week, and we are proud to introduce the speakers for the Keynote Session which will be focusing on the recent developments in the health sector which has helped improve the quality of living of the people. This session is entitled "Aspects Surrounding Quality of Life".
Health is one of the basic needs of every living being. Health services are constantly being researched and developed in order to find more ways to improve the services given to the people. A lot of previously incurable diseases are now curable thanks to extensive researches and experiments that were done to battle these diseases. A lot of "health myths" have also been investigated and were given their true facts based on research, which led to disproving many health practices that were previously believed to cure specific illnesses. Medical devices and medical equipments have also improved through time which made it easier for medical professionals to treat certain conditions more efficiently and with a higher success rate.
We have invited people with extensive background in health and wellness in order to talk about these recent developments and issues in the health sector, not just in Vietnam but also throughout the Southeast Asian region. Our panelists also have experiences in the collaboration between industry and academia, and through this session, we hope that the audience will be able to understand the importance of these collaborations so that technologies needed for improvement of health and wellness.
Get to know our keynote speaker and panelists as they share their knowledge and insights as well as  discuss the current issues that they would like to solve through more research studies and innovative solutions.
Keynote Speaker: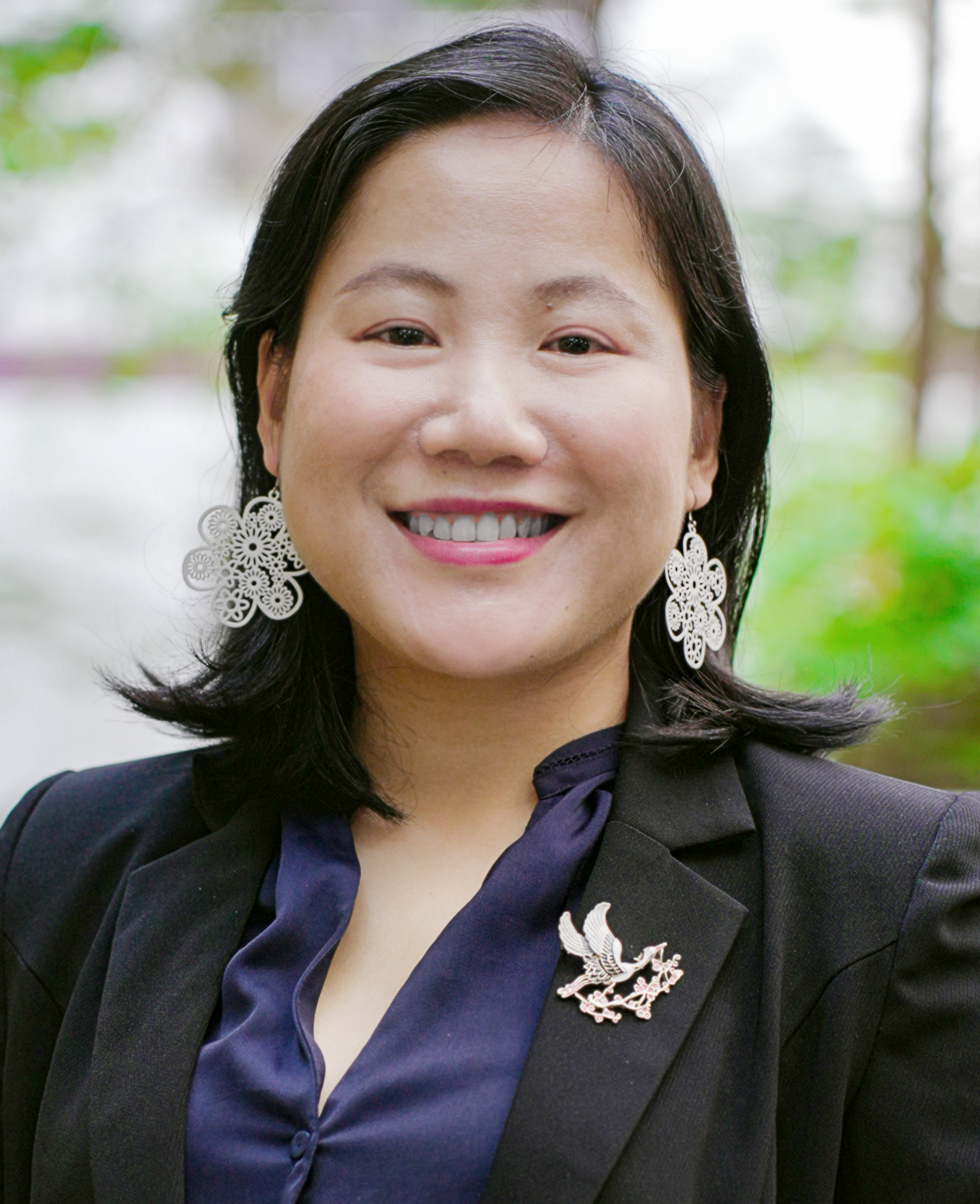 Dr. Ha Thi Thanh Huong
Chair of Department of Tissue Engineering and Regenerative Medicine
Vietnam National University
Due to a family history of multiple members with mental disorders, Dr. Huong became intrigued in how the brain works, what molecules drive its functions and how they change when it gets dysregulated. During college, she studied molecular markers for devising diagnostic tests of cervical cancer. Following graduation, she further pursued this interest by working at the Oxford University Clinical Research Unit and investigating peripheral blood markers of HIV associated neurological disorders (HAND). At Stanford University, her PhD research was focused on understanding the molecular system related to autism and cellular and network deficits underlying epilepsy. She also created an efficient gene delivery technology and a universal brain tissue culture platform for research and drug discovery applications. Upon coming back to Vietnam and joining the International University as a lecturer, she established the Brain Health Lab and pursued several research projects to address mental health issues and cognitive-aging disorders in Vietnam. During the past few years, she had collaborated with experts and colleagues to build diagnosis platforms utilizing AI and MRI scans for automated detection of Alzheimer's diseases, or using lab-on-chip assay to quantify stress-related hormones. For the future direction, Dr. Huong will continue to exploit the potential of these tools in neuro -science and -engineering, as well as develop novel products for clinical use.
Session Panelists: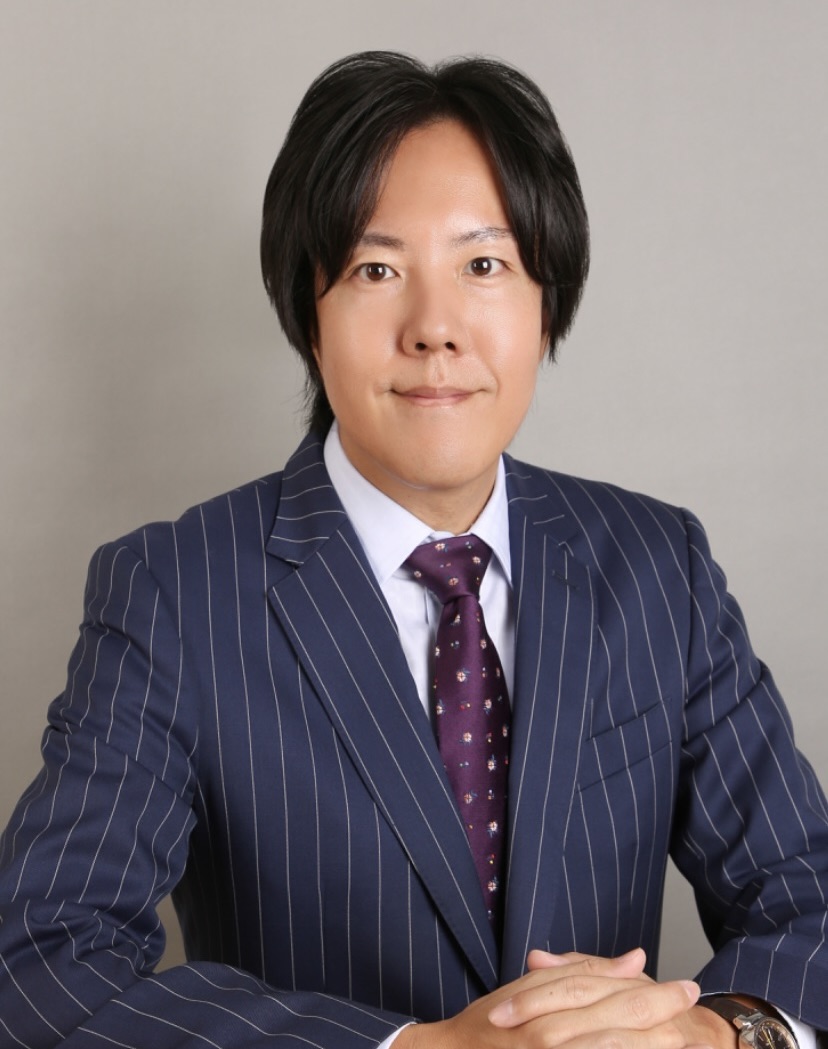 Mr. Shunsuke Shinoda
Director
Rohto – Mentholatum Vietnam, Myanmar, Cambodia, Nepal
Shunsuke has started its career from R&D to develop novel materials for cosmetics and functional foods. After several years of experience in the R & D field he had shifted its speciality to the marketing sector to launch varieties of products, also in charge of developing business in emerging countries at the same time. In 2012 he moved his station to Vietnam and established many types of business such as distribution, e-commerce, aesthetic dermatology clinic, eye hospital, restaurant, etc. in 7 countries over 10 years. Besides that, he has founded manufacturing companies for medicine and cosmetics in Myanmar, Cambodia and Nepal. His motto is "Nothing ventured, Nothing gained" and seeks the next challenge always to create a bright future.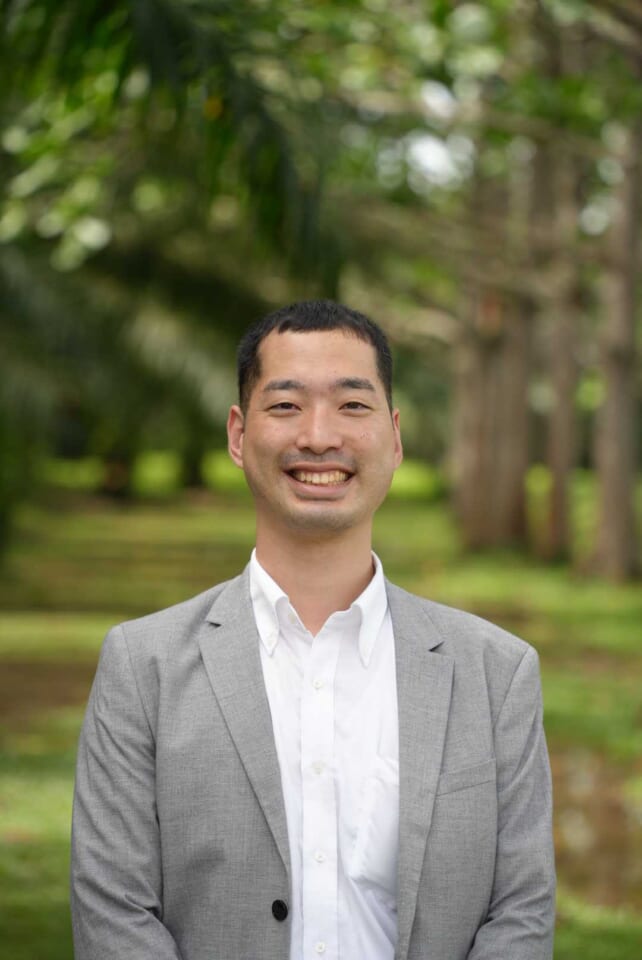 Mr. Yu Inaba
Head of Tropical Biomass Technology Research Institute
Euglena Co., Ltd.

Mr. Yu Inaba earned his Bachelor's degree in Environment and Information Studies from Keio University in Japan, and also graduated from the University of Tsukuba with a Masters in Biological Engineering. He started research of microalgae biofuel in 2013 in a Bachelor's degree program and has published research papers related to altering specific functions in various types of microalgae through the use of biotechnology.
He is the current head of Tropical Biomass Technology Research Institute in Euglena Co., Ltd., Japan. Euglena Co., Ltd. is Japanese company to research, develop and sell the supplement, food, cosmetics, and biofuel from one of microalgae, Euglena gracilis. In the company, he is involved in projects related to microalgal biofuel production.
---
The Hyper Interdisciplinary Conference in Vietnam will happen on February 11, 2023 at BLOCK71 Saigon, Ho Chi Minh City. Registration for attendees is still open, simply click the link below or scan the QR code to register for the event. Attendance for those affiliated with any academia is FREE OF CHARGE.
Registration link:
https://global.lne.st/HICVN23Attendee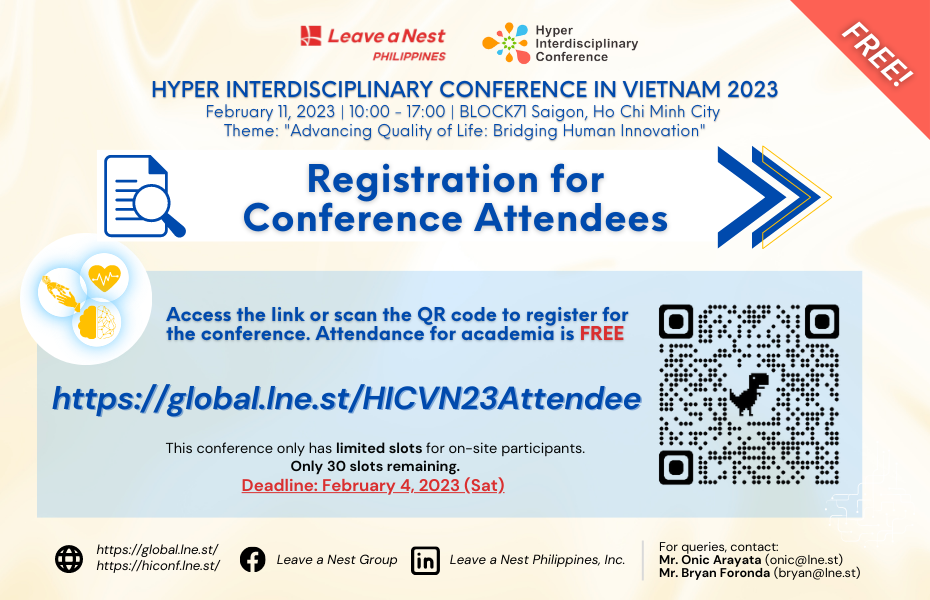 Visit our website for more details about the event:
https://hiconf.lne.st/conference/vietnam2023/
For any questions and concerns about the event, please contact any of the following: