Budding Student Researchers from Cagayan de Oro Joins the Tsunagu Research Project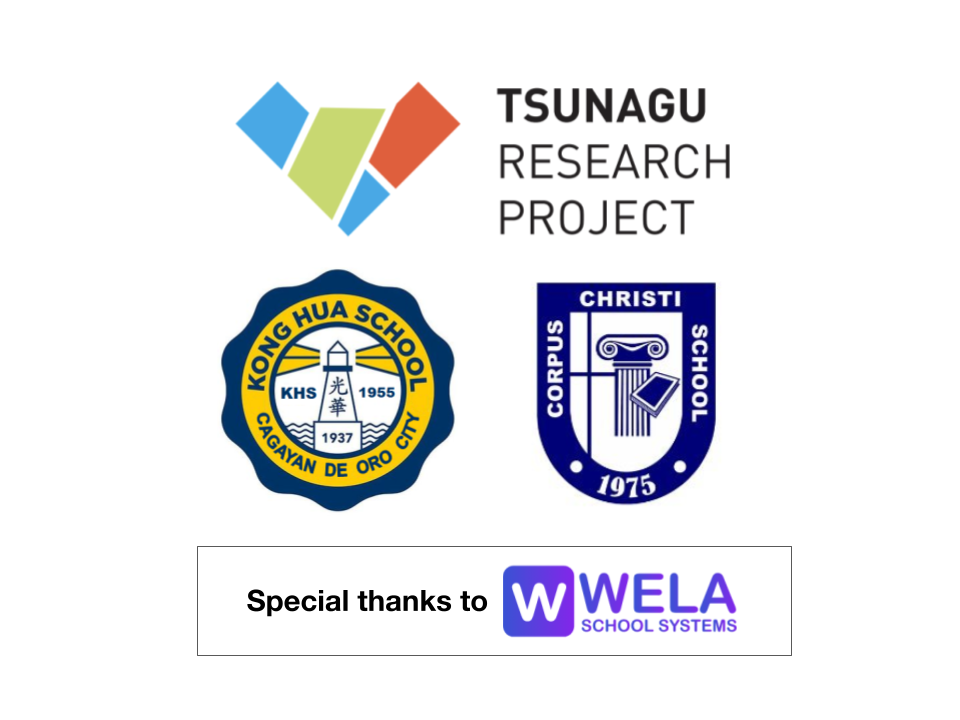 Last March 13, 2023, the Leave a Nest team went to different schools around Cagayan de Oro in search of student researchers who would want to further hone their research skills and knowledge. Teaming up with the Wela School Systems, whose headquarters is situated in this area, we then searched for schools who are interested in joining the Tsunagu Research Project.
The Tsunagu Research Project is a project under the Education Development Division of Leave a Nest where it aims to gather high school students from different parts of the world in order for them to collaborate and work together to solve the issues that the world is currently facing today. The research skill of the students are then trained and honed as they are guided by the professional research mentors participating in the project as well.
The first school visited was the Corpus Christi School where Mr. Gerard Ignatius S. Quiaoit (School President), Ma'am Marla Jennifer D. Quiaoit (Director of Academic Affairs), and other faculty members of the school gave a very warm welcome to the guests. A group of students were also present in this Tsunagu Info Session as they would want to learn more about the research project and understand what they would be getting themselves into, which is a 5-month research project for high school students. The students seemed very excited to join this year's Tsunagu as they have already formed 2 teams of 5 students each. These students would then apply to join the Tsunagu Research Project which would be starting around June 2023.
The second school visited was the Kong Hua School where we were met by Fr. Emmanuel S. Regalado (Director) and Mrs. Marichu D. Fiel (Principal) along with other faculty members and students from the school. The students here were very enthusiastic in joining the Tsunagu Research Project as they have also already formed 2 teams and even prepared a presentation about each team's research project in the school. The students showed their passion in research throughout their presentation and they would surely benefit greatly from the research mentorship in Tsunagu in order to further hone their research skills.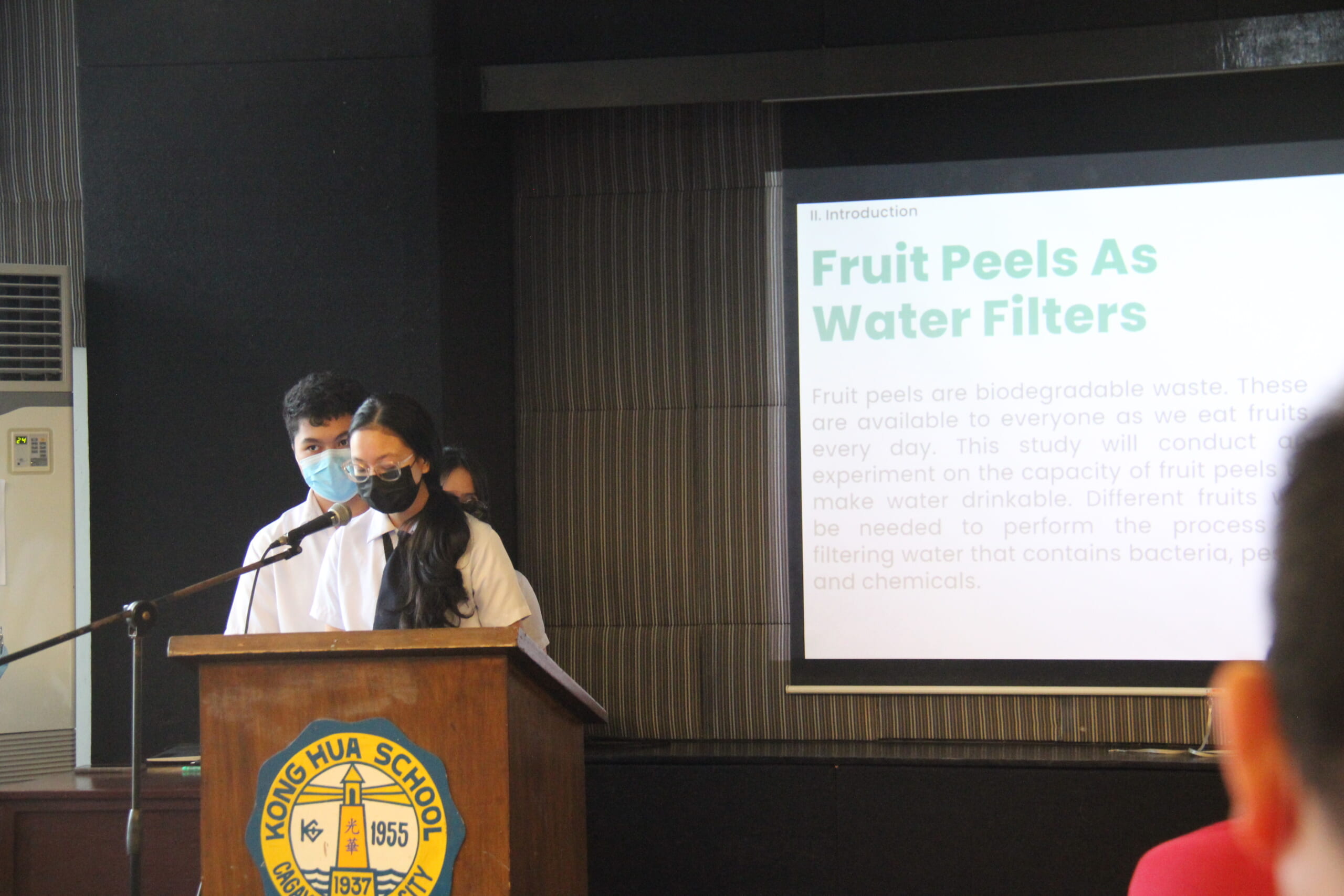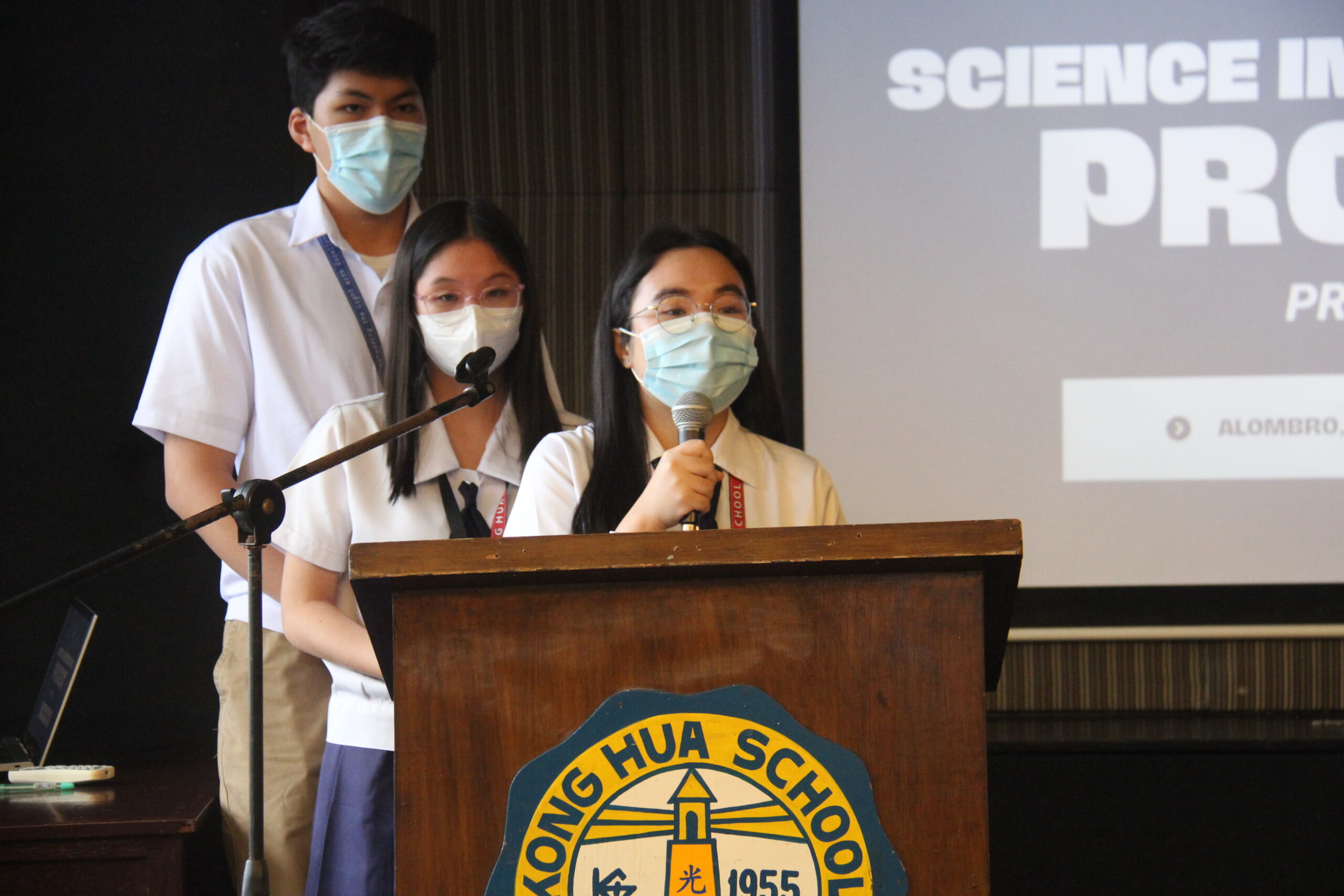 Team 1 and Team 2 of Kong Hua School doing a presentation about their research projects
These group of students, along with their respective advisers and teachers, will then join this year's Tsunagu Research Project to collaborate with high school students coming from different countries to try to come up with ideas to solve the deep issues that we have in the world.
For further information about the Tsunagu Research Project, kindly visit our website below:
For inquiries and concerns, please contact: