Leave a Nest visits Mindanao, which includes some areas that need mine area rehabilitation, with Japanese mine reforestation researchers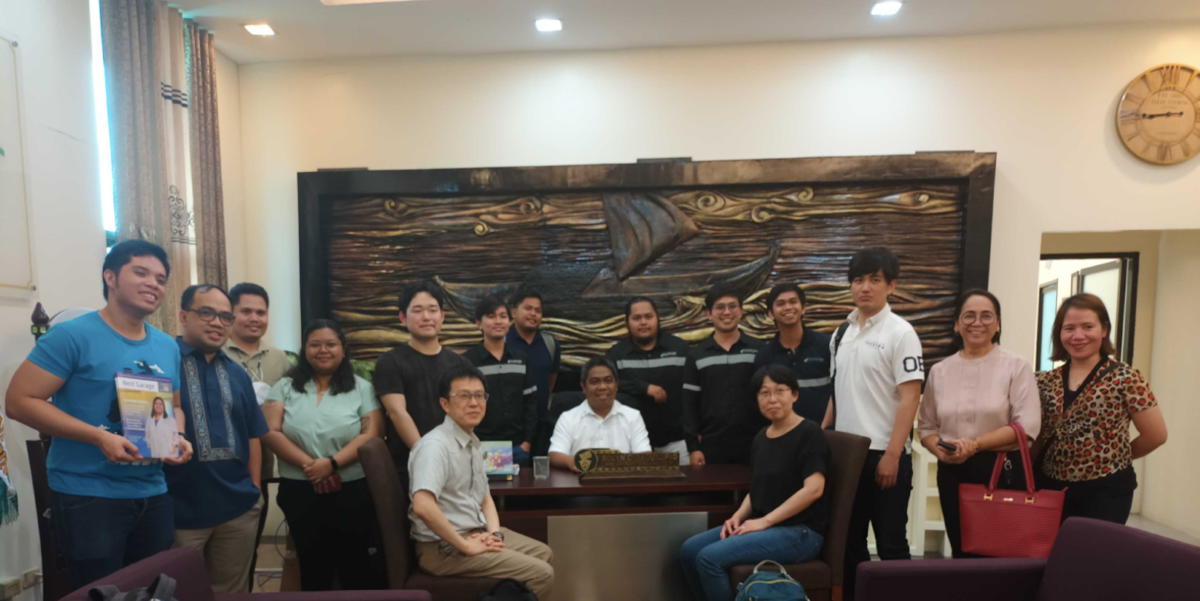 The Philippines is rich in natural resources, and these include precious minerals. Because of this there have been a number of mining sites that have emerged in the past decades. Though this has had some good effects on the country's economy, creating mining sites has also some negative effects on the environment and health, when not managed properly. 
In relation to this, the Leave a Nest Forest Project is an initiative by the Leave a Nest Group which aims to realize an autonomous social system between forests and people.  The project seeks to invent a novel social and economic system in reforestration using technologies and new cultures around the forests, and for this time around, we focus on the Philippines to help recover affected forests, including those torn down by mining activities.
Leave a Nest Forest Project website: https://forest.lne.st/en/
To fulfill our goal, we connect with companies, ventures, and researchers around the world who are involved in such technologies. For the Philippines, we join hands some Japanese companies, and with Galansiyang, a local startup which develops drone for reforestation purposes, and lastly also Prof. Keiko Yamaji of the Faculty of Life and Environmental Sciences, University of Tsukuba. 
Last March 13, 2023, Leave a Nest visited Mindanao Island, which hosts a number of mining sites, with Prof. Yamaji and her team. On site they were also joined by Galansiyang, whose office is also located on the island. Dr. Yamaji and her team specializes in looking for microorganisms that exist in soil that are able to remove toxic compounds, particularly those that are produced as a side product of mining activities, and such we visited the Caraga State University, which also does research on rehabilitation of mines, to discuss prospective collaborations on improving the regreening of mine sites in Mindanao.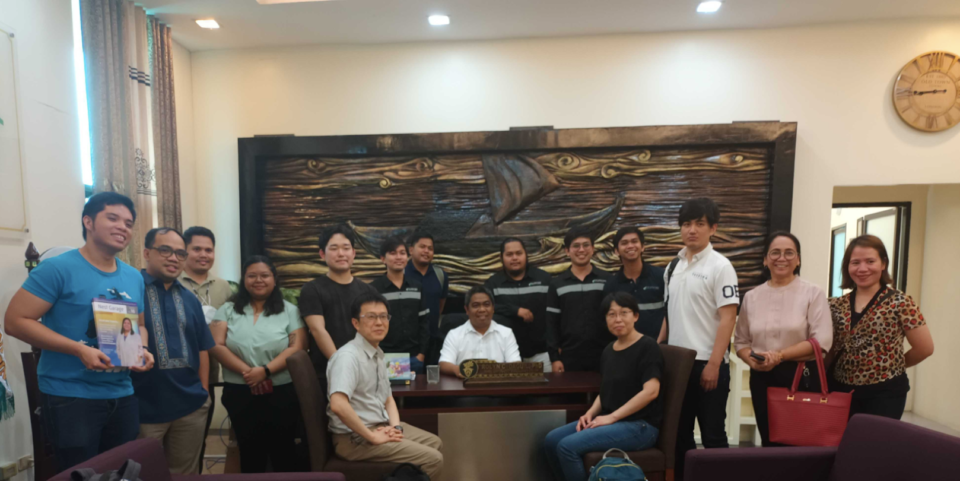 Prof. Yamaji (front right chair) and Dr. Ogawa (front left chair) sitting with Dr. Rolyn Daguil, University President of the Caraga State University, joined by members of Leave a Nest Philippines, Galansiyang Inc., other researchers of the Yamaji Lab, and other Caraga State University staff and officers.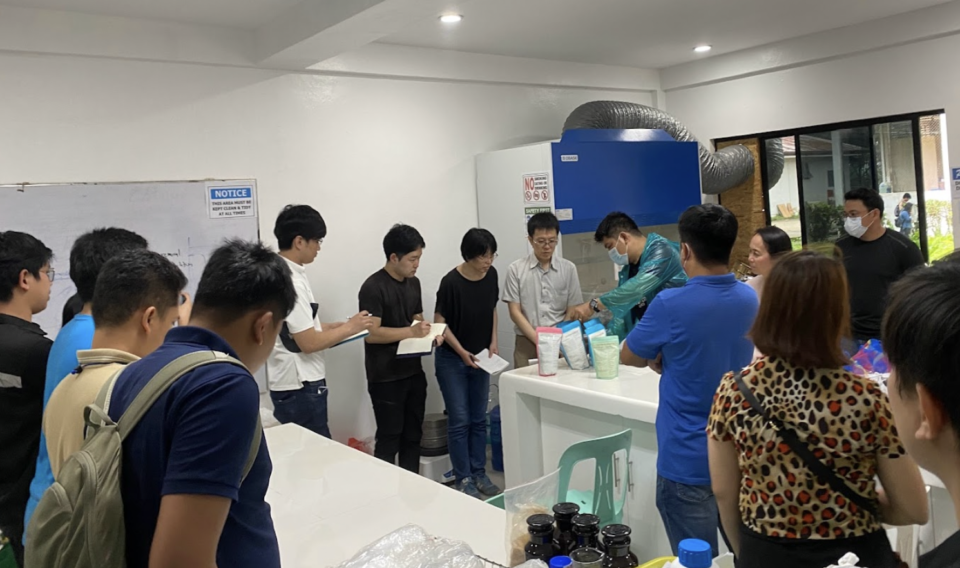 Caraga State University does research on a number of fields. In this laboratory,  initial analysis of soil samples from selected sites to understand what kind of methods can be employed to enrich the soil, or to rehabilitate it, in the case of mining sites.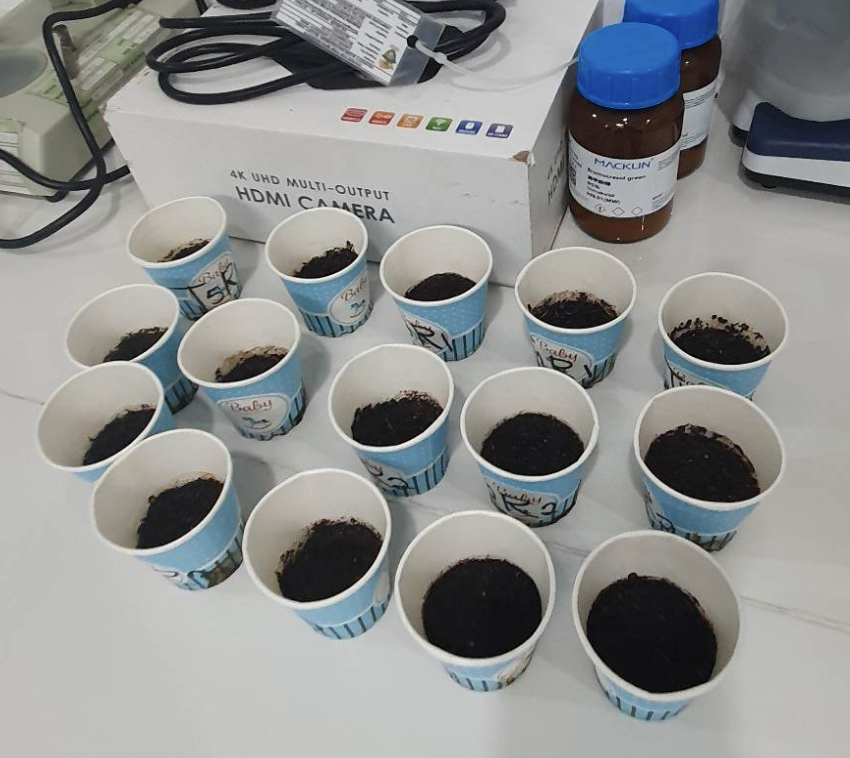 Soil samples in the laboratory taken from sample sites
Discussions on the possibilities of joint research collaborations will continue between the universities, and also the local mining stakeholders. From here on, Japan and the Philippines will work together to promote research and development of technologies and initiatives that can supplement mine greening around the world, and we hope that you can join hands with us in this initiative.
For inquiries, please contact:
Dr. Yev Dulla <[email protected]> 
Mr. Bryan Foronda <[email protected]>