Pugad Agham Science Experiment Workshops Continue as Students Harnessed the Power of Wind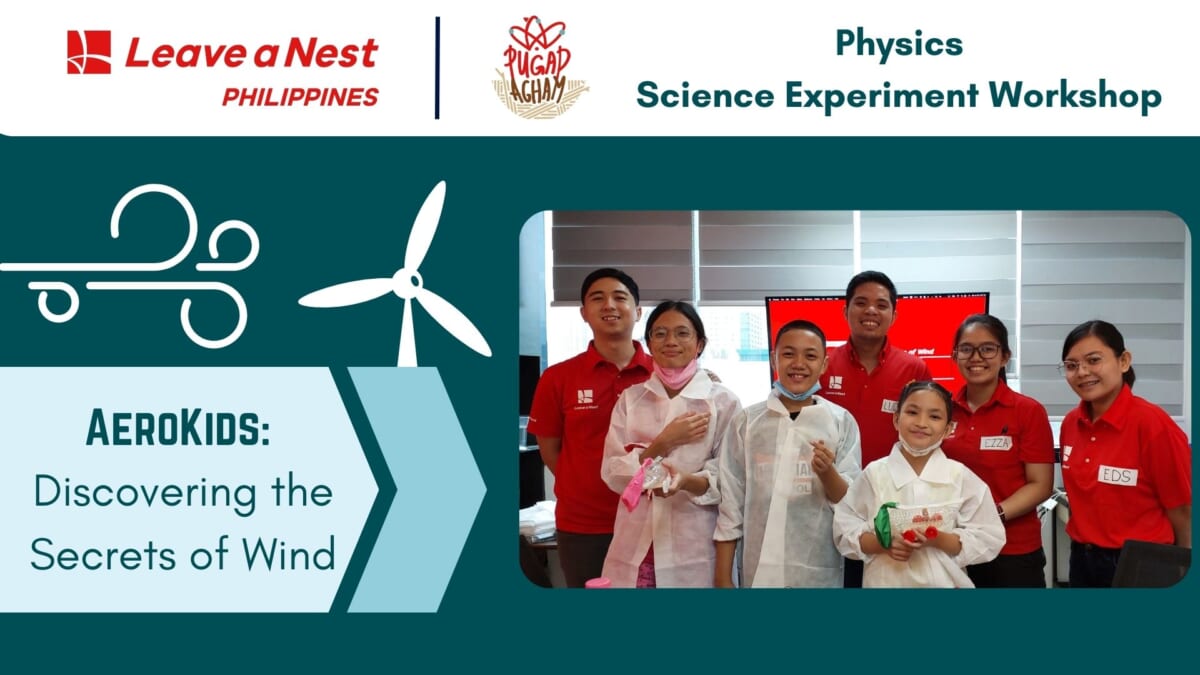 Leave a Nest Philippines continues to uplift young Filipino scientists as it launched the third (3rd) Science Experiment Workshop for "Pugad Agham" last July 22, 2023, at Leave A Nest headquarters in Quezon City. The on-site workshop entitled, "AeroKids: Discovering the Secrets of Wind", focused on Physics and  aimed to let students recognize the fundamental principles and the understanding of air & wind that governs the behavior of the universe at different scales. Hereby, grasping these aspects contribute to their overall understanding of the natural world which could lead to practical applications in various fields of science and technology. 
Combined with curiosity and creativity, grade school students from the University of the Philippines Integrated Schools participated in the workshop. The activity consists of two (2) experiments, and the first one was to build balloon-powered bottle cars. Initially, they did a trial with pinwheels that served to demonstrate the power of the wind and how it can be converted to electrical energy – which is shown by illuminating the LED lights using the pinwheel. After understanding the basics of converting wind energy to electricity, the students had to make different adjustments to bring their balloon-powered car to the finish line and light up the LED. Through this experience, they discovered the importance of being open to change and adapting to accomplish their goals.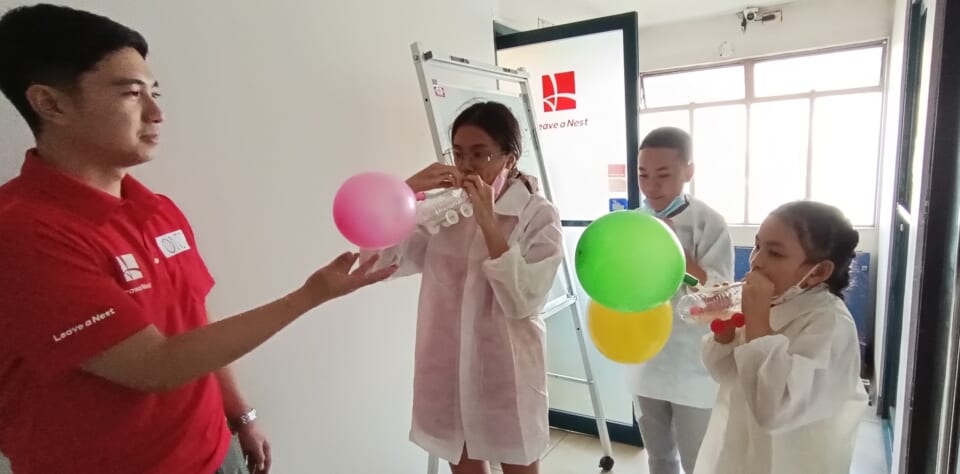 Students blowing their balloon-powered cars to test and race to the finish line
The kids had a fantastic time during the experiment, and their competitive spirit shone through as they enthusiastically raced their self-made balloon cars multiple times, and even taking the excitement home with them. They also felt victorious as they were able to light the bulb during the other experiment after a couple of trials. It's true that the real essence of knowledge can be found in eagerness and fun as the application of adjustments made their way better. They became excited as well about the possibility of future workshops. Alongside of it, the parents also recognized the incredible value of such activities in nurturing their children's curiosity and overall development.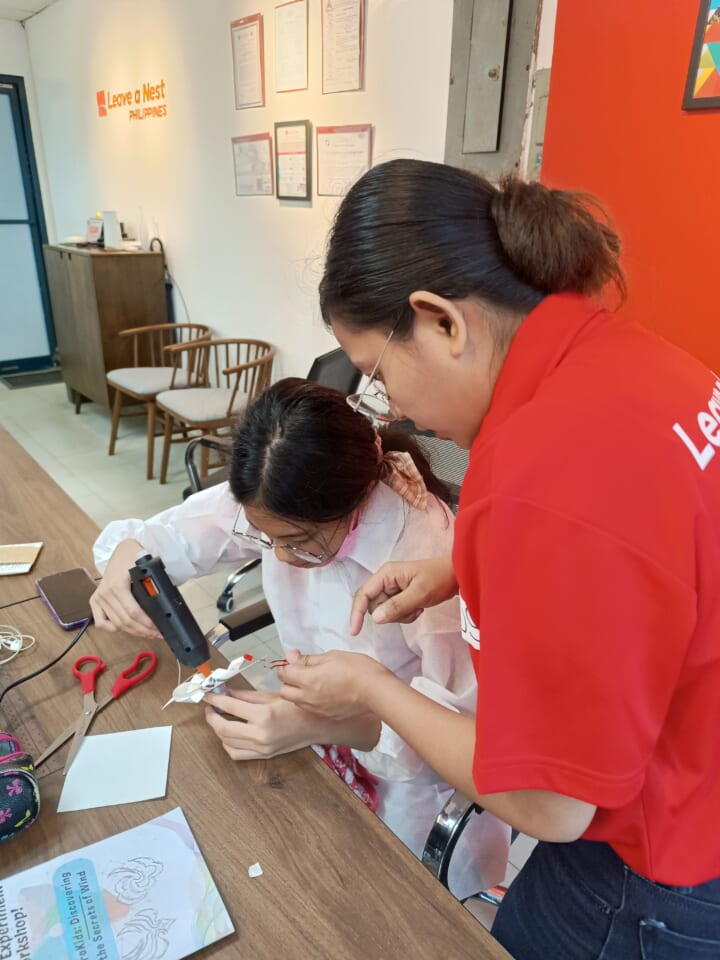 A student making adjustments to her pinwheel-generator setup to light up the LED
Leave a Nest dedicates itself in igniting the flames of curiosity and knowledge in the hearts of the next generation with boundless enthusiasm – we embrace the future, eager to witness the remarkable achievements that lie ahead for these young scientists. To get updated by the latest Leave a Nest Philippines' Pugad Agham workshops and other initiatives, you can follow Leave a Nest Group's Official Facebook Page and Leave a Nest Philippines LinkedIn page. If you have any questions or inquiries regarding Pugad Agham and/or other initiatives of Leave a Nest Philippines, please reach us through this website's contact page.