TECH-ED UP TEACHERS: Leave a Nest Philippines introduces Japanese-Filipino technology collaborations to Filipino school and university educators and administrators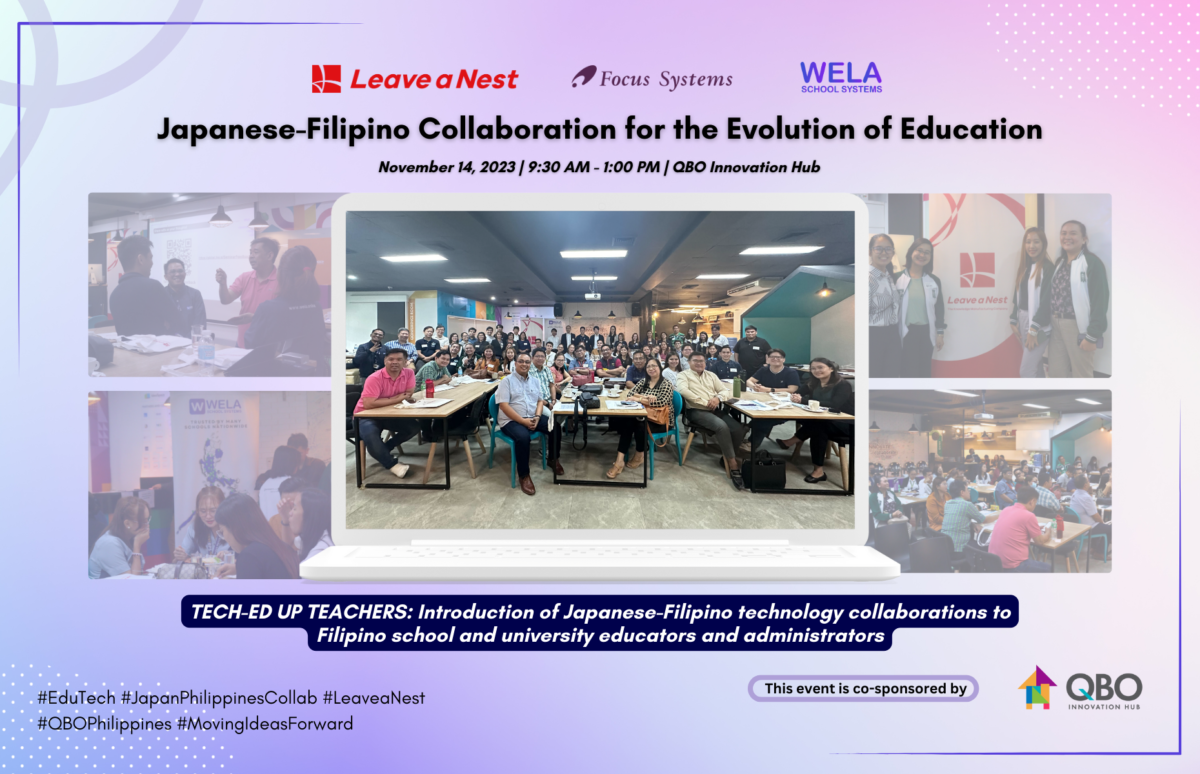 Leave a Nest Philippines held a seminar event for Filipino educators from local schools and universities focusing on the theme "Japanese-Filipino Collaboration for the Evolution of Education" last November 14, 2023 at the QBO Innovation Hub, Makati City. This program was co-organized together with Focus Systems Corporation (a publicly-listed IT and cybersecurity company based in Japan) and Wela School Systems (a Filipino EduTech startup). Together with them, the program was co-sponsored by QBO Innovation Hub.
The event was packed with 45 teachers and school administrators from 21 different private and public schools, universities, and educational institutions from the National Capital Region as well as neighboring regions like Central Luzon Region (Region III), Cordillera Administrative Region (CAR) Calabarzon (Region IV-A), and Southwestern Tagalog Region (MIMAROPA).
(from left to right)

Ms. Katrina Chan

(Executive Director of QBO Innovation Hub),

Dr. Yevgeny Aster Dulla

(Managing Director of Leave a Nest Philippines), and

Mr. John Vincent Fiel

, Founder and CEO of Wela School Systems) showcased their initiatives related to education and innovation space and summed up how these 3 organizations are partnering up for advancement in the innovation space.
The educators were welcomed by Ms. Katrina Chan, the Executive Director of QBO Innovation Hub, with their advocacies and programs centered around the innovation space including the Education Sector. Following that, Leave a Nest Philippines, through their Managing Director Dr. Yevgeny Aster Dulla, shared about Leave a Nest's roots and, as a knowledge manufacturing company, how education and education-related programs (like science experiment workshops, science conferences, etc) for young students are important in attaining their vision of Global Happiness. Wela School Systems, represented by their Founder and CEO, Mr. John Vincent Fiel, bared open their ways and services on how they empower their continuously increasing schools base through effective and efficient all-in-one systems. 
Mr. Ryo Inori

from Focus Systems Corporation (Japan) shares how their cybersecurity, IT technology and Beacon Device is implemented in Japanese mega banks, manufacturing, education institutions, among others.

Mr. Christian Casiño

from Wela School Systems presents the bright future for educators with ease in classroom and school management through collaboration of Focus Systems and Wela School Systems

Engr. Ronezza Delos Santos

from Leave a Nest Philippines highlighted the need to bring Focus Systems's drive to create solutions here in the Philippines and start the proof-of-concept trials for Beacon Device with 2 beacon school partners. Principals from Marian School of Quezon City and Southfields International Christian Academy Centrum provided their brief message about experience of Beacon device use and partnership with Leave a Nest and Focus Systems through a recorded video
Spreading knowledge and accumulating ideas were the main objectives of the seminar event and was started by the sharing of the Beacon Project through the 1st Session (Beacon Project: A Beacon to Empower Philippine Educators). Mr. Ryo Inori, representative of the Business Creation Department of Focus Systems Corporation from Japan, introduced the Beacon Device, a Bluetooth Low Energy (BLE) device created by their company being currently applied in various settings in Japan (e.g. corporate, education, agriculture, manufacturing), and shared how they believe this can provide ease in the classroom for Filipino teachers. This Beacon device primarily functions as a tracker and can be detected through its proximity to an appropriate receiver, which indicates the location of the Beacon device.
Engr. Ronezza Delos Santos, one of the Directors of Leave a Nest Philippines, zoned in the need for Beacon's validation for local application and presented the initial status of Beacon proof-of-concept initiatives through the two (2) of the project's school partners: Marian School of Quezon City and Southfields International Christian Academe Centrum (SICAC). With these technologies, Mr. Christian Casiño, Chief Sales & Marketing Officer of Wela School Systems, shared how this technology will be implemented and brought closer to Filipino schools and parents in order to secure safe and effective physical learning spaces for students.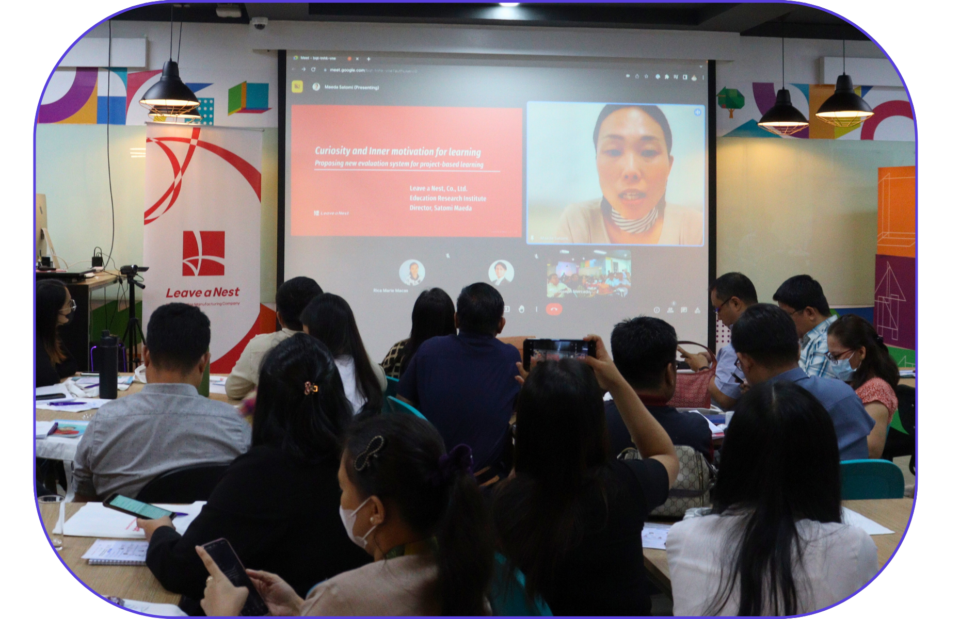 Dr. Satomi Maeda
from Leave a Nest Co., Ltd. (Japan) introduced the Wakuwaku assessment tool for non-cognitive factors in order for teachers to understand the learning motivations of their students.
Consecutively, aside from physical factors, the seminar event also touched on improving evaluation systems of students for better learning through the second session, entitled "Wakuwaku Initiative: Motivations for Better Education". Connecting straight from Japan, Dr. Satomi Maeda, Director of the Education Research Institute and part of Education Development Division of Leave a Nest Co., Ltd. (Japan), shared about Wakuwaku (which means "excited" in Japanese), a measurement instrument created by Leave a Nest to determine a student's attitude of wanting to learn more. She believed that learning is much easier when students have a strong motivation and excitement as the students will actively learn and try more propelled by their inner impulse. This assessment tool hopes to use a student's personality and value, day to day mindset and attitudes and school related influence to determine a student's actions or interest towards learning more.
This Wakuwaku assessment instrument has been used by more than 10,000 students in Japan, and an online Wakuwaku platform complete with the analytics, visualizations and assessment has been developed by Leave a Nest and Wela School Systems. During the event, the Wela team has provided an in-depth virtual tour of the Wakuwaku platform showcasing all the  features and online pages. In essence of giving Filipino schools access to this tool, all the schools who were in attendance in the seminar event received an exclusive offer from Wela School Systems and Leave a Nest to use the Wakuwaku platform free-of-charge.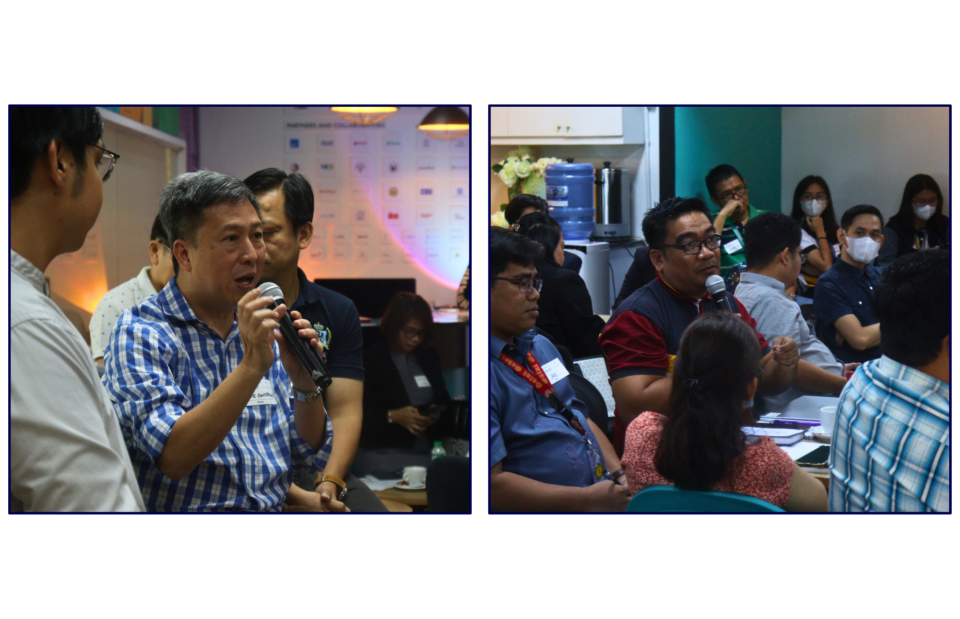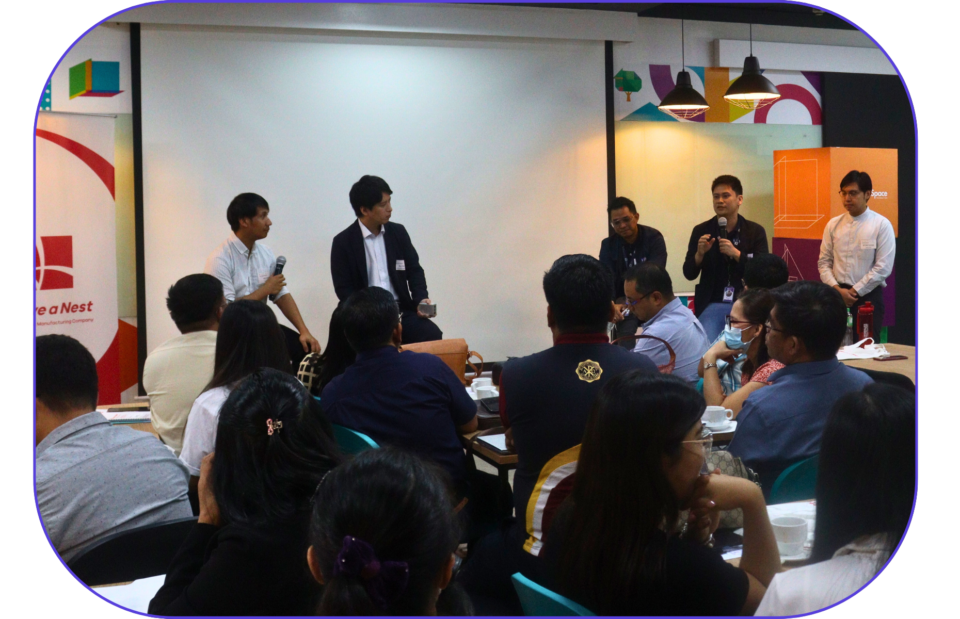 As the program ended, the school teachers were provided a time to raise questions about Beacon and Wakuwaku, which allowed them to understand more about the features, usage modes, and pricing of both technologies. With this seminar event, the attending teachers believed that they had learned additional innovations on how to manage their classes and students through the use of new devices. Through the feedback, the majority of the teachers believe they would benefit from the use of Beacon (for attendance & security purposes of students and teachers) and Wakuwaku (for research and enhancement programs for the learners) 
Leave a Nest Philippines hopes to provide more avenues for school teachers and educators to learn and apply innovations so that all educational institutions are included in our vision of achieving Global Happiness. We are also looking forward to having more innovations both from inside and outside the country that can provide support and empower our Filipino educators so that they can provide students with even more quality education.
If you have any questions regarding this event or are interested in the technologies presented, please feel free to reach us through [email protected].