SCIENCE CASTLE in SINGAPORE March 26 2017 was held in Jurong Regional Library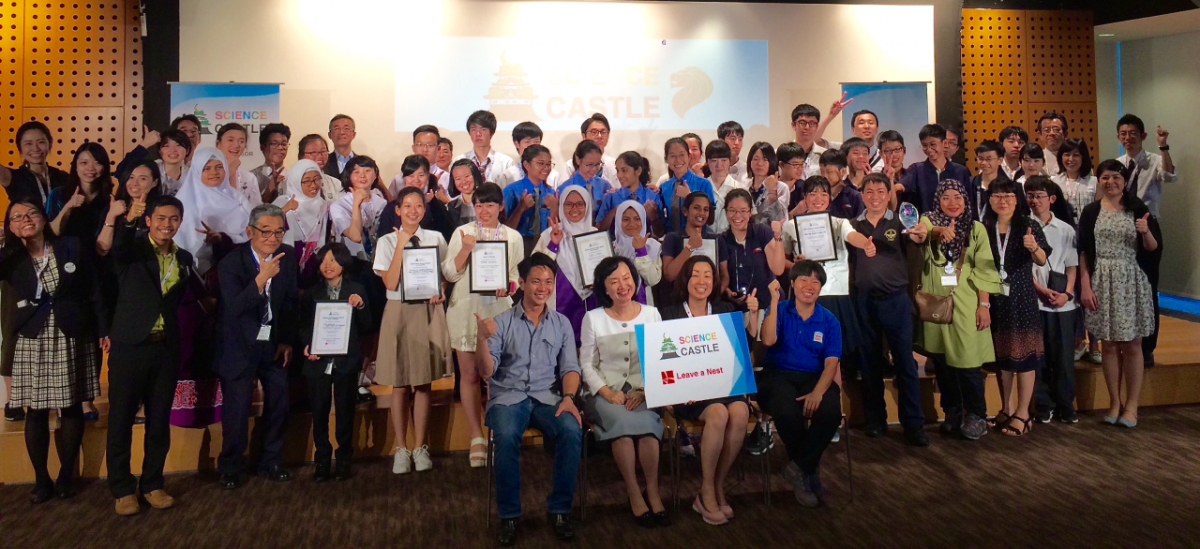 Leave a Nest Group (Leave a Nest Singapore Pte. Ltd. and Leave a Nest Co., Ltd) in collaboration with Mitsui Chemicals Inc. as special sponsor, IMDA Pixel Lab and Science Centre as partners held SCIENCE CASTLE in SINGAPORE on March 26 from 10:15-18:00.
We had over 100 participants mainly from Singapore, Japan and Malaysia. Selected 12 finalists for oral presentation on stage and 24 poster presenters gathered at Jurong Regional Library on Sunday.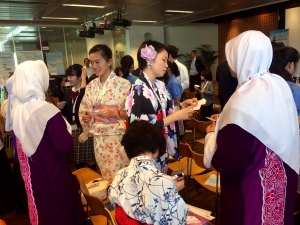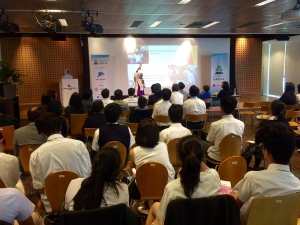 SCIENCE CASTLE in SINGAPORE Grand winner award from Oral presentation goes to "Investigation of digestion time of different starchy substances" from School of Science and Technology.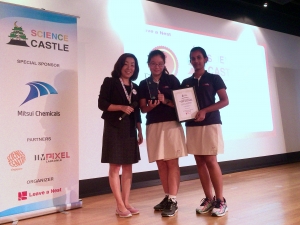 SCIENCE CASTLE in SINGAPORE Poster Award goes to "Raindrop Generation" from Tokyo Metropolitan Toyama High School.
Mitsui Chemicals Inc. Award goes to "Pollen tube attraction of Easter lilies ~Why does a stigma attracts pollen tubes" from Nagoya City Koyo Senior High School.
SCIENCE CASTLE RESEARCH AWARDS for Oral presentation goes to 1) "CACO TILES" from Sekolah Berasrama Penuh Integrasi Gombak and 2) "The role of the Exroderma Pigmentosum Group C (XPC) Factor Rad23 in the repair of damaged DNA" from Clementi Town Secondary School.
SCIENCE CASTLE RESEARCH AWARDS for Poster presentation goes to "DNA Extraction – Compare fruits with vegetables" from Japanese School Singapore, Changi campus.
SCIENCE CASTLE POSTER audience AWARD goes to "The best material for a raincoat" by Cedar Girls Secondary School.
On 26 March Sunday, students enjoyed finding out about research projects from different schools. In addition, we also had workshops offered by Mitsui Chemicals' "Wonder of Chemistry" and USHIO's display of PiCOSCOPE.
On 27 March Monday, 50 students and teachers from Singapore, Malaysia and Japan joined tour of Life Science Start ups, Science Centre & IMDA Pixel Lab Workshop, and visit to NUS lab.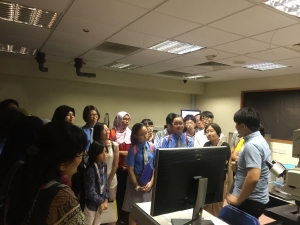 visiting research lab @ NUS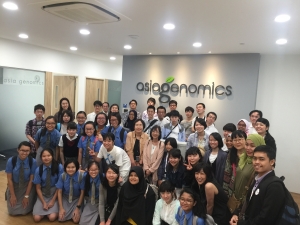 We will be having our 2nd SCIENCE CASTLE in SINGAPORE in 2017 in November. Look out for our official announcement of application site opening on June 1 2017.
You can keep in touch with SCIENCE CASTLE group on Facebook.