TECH PLAN DEMO DAY in TAIWAN is happening on August 5 2017 @ Futureward Central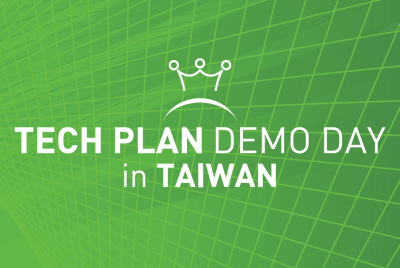 Leave a Nest Co. Ltd. will host TECH PLAN DEMO DAY in TAIWAN on Aug 5, 2017 at Futureward Central, No.343, Changchun Rd. Songshan District, Taipei City Taiwan 105. This Demo Day series in Asia is the last one, starting with India round, Malaysia round, the Phillipines round, Thailand, and Singapore, the showcase of very early stage deep technology startups & pre-startups.
Overview of TECH PLAN DEMO DAY in Taiwan
Date: Saturday 5th August
Time: 13:00~19:00 (Venue open from 12:00)
Place: Futureward Central No. 343 Changhun Rd. Songshan District
Twelve selected teams will give presentations about their business ideas based on their technology. One team is the invited team from Kumamoto TECH PLAN DEMO DAY 2017. The teams have worked on their ideas and presentation with mentors from Leave a Nest to this day.
Many teams are from major universities, we are also in collaboration with IAPS and ITRI to gather finalists from all over Taiwan. Finalists are as follows:
Finalists:
| | | |
| --- | --- | --- |
| No. | Team | THEME |
| 01 | MobioSense | HERO, next-generation POCT (point-of-care testing) for homecare |
| 02 | GIANT POWER TECHNOLOGY BIOMEDICAL CORP. | COMGO health wristband |
| 03 | Machina | OBE technology |
| 04 | MOFILY | AI Based RAS For Motorcyclists |
| 05 | CleanWave Mecical | icPad by CleanWave |
| 06 | FlowVIEW Tek | Nano-scale liquid sample visualization |
| 07 | DFON Biomedical Technology Inc. | MMpH+ Anti-Aging Skincare Technology |
| 08 | Science Farm | Finding a Cure for HIV and AIDS by the New Treatment |
| 09 | Air Mentor Intelligence Corp. | Air Mentor |
| 10 | picTW | Paper Cup Circular Economy |
| 11 | To Rescue Life | Cloud Intelligent Aquaculture Toxic Concentration Monitor and Improvement System |
| 12 | space apes | AQR |
■Timeline for the event
13:00- Opening remark (from Leave a Nest) and intorducing judges
13:15- Special talk from a 2016 finalist
13:30- Pitch #1-4 + 10 min break
14:40- Pitch #5-8 + 10 min break
15:50- Pitch #9-12
16:50- Judge time
17:40- Award Ceremony and comments from Judges
18:00- Networking
-19:00 Closing
This event is supported by IAPS, InnoSquare, Kumamoto Prefecture, Glocalink, Hamano Products. Venue partner Futureward. PanSci is our media partner.
■About TECH PLANTER Asia Pacific
TECH PLANTER is a unique seed acceleration program for REAL TECH (generally called as deep tech) startups. Since 2014, we've supported more than 70 early stage teams in Japan. And as a result, ca. 50 mil USD fund raising our teams were given from various sources including VCs, national grants, and etc.
In Asia Pacific countries such as in Singapore, Malaysia, Taiwan, India, Thailand, and the Philippines, more than 200 teams applied to our program in 2016. The combination of academic researchers, business ideas, and big companies' partners from Japan, provides one and only community where scientists & technologists can explore the business field. The program also provides the showcase event of each team's idea to our partner companies from Japan.
Press release for India round on 29th April here.
Press release for Malaysia round on 13th May here.
Press release for Philippines round on 27 May here.
Press release for Thailand round on 3 June here.
Press release for Singapore round on 29 July here.
■Official Website
■Inquiries
Any questions or inquiries for this event, please e-mail us: [email protected]