Winner of TECH PLAN DEMO DAY in TAIWAN 2017 is FlowVIEW Tek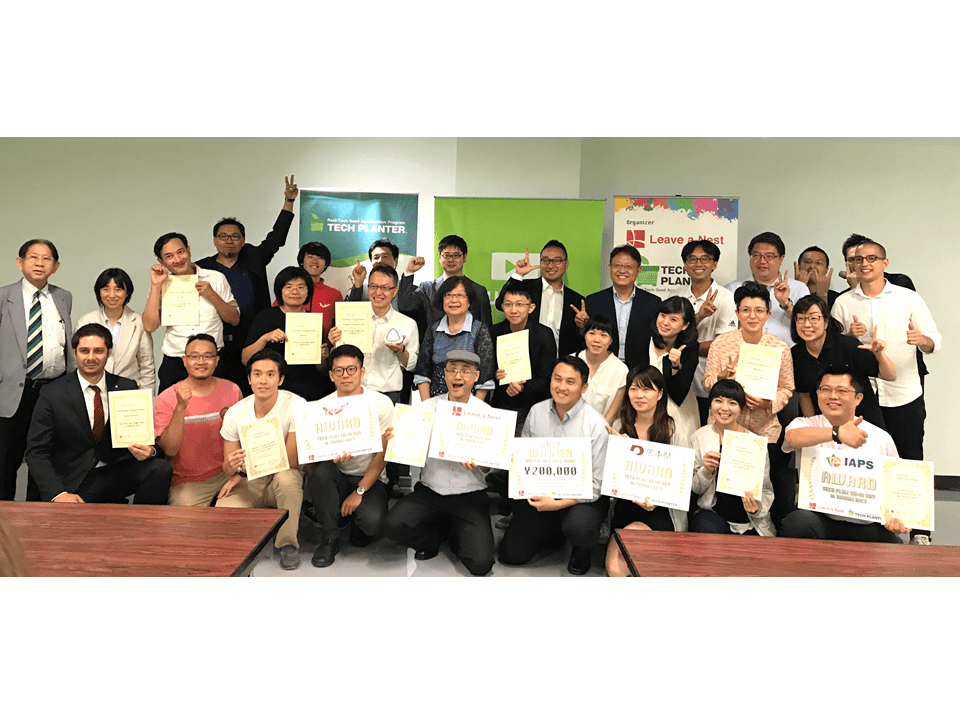 Leave a Nest successfully conducted TECH PLAN DEMO DAY in TAIWAN 2017 on Aug 5. This is the fourth time of the DEMO DAY held in Taiwan.
In this event, 11 finalists selected from 25 applicants presented their business projects in Taiwan, were joined by 1 Kumamoto Tech Plan Demo Day invited Speaker totaling 12 finalists. Startup "EcoWorth" won the Grand Winner prize for their innovative technology to develop unique water filter system using carbon fibre aerogel made from biomass. In addition to the Grand Winner, six more prizes were given by the judges (For details please see below). The winner will be invited to Hyper Interdisciplinary Conference in Tokyo Japan held in March 2018.
Leave a Nest is going to continuously support not only prize winners and finalists but all TECH PLANTER members so they can accelerate their projects. So please keep communicating with Leave a Nest members.
For details of 12 finalists  please access to this article.
The event opened with welcoming note from a president and managing director, Dr. Ryuta Takeda of Leave a Nest America Inc. followed by keynote speech from past participants Mr. Oskar, ALCHEMA
Overview
| | |
| --- | --- |
| Title | TECH PLANTER DEMO DAY in SINGAPORE 2017 |
| Venue | FutureWard |
| Date/Time | Aug 5 2017 13:00-19:00 |
| Organizer | Leave a Nest Co., Ltd. |

Prize Winners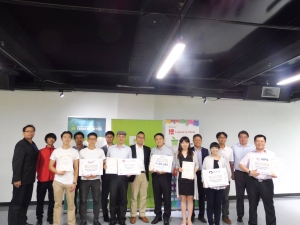 Grand Winner for TECH PLANTER DEMO DAY in TAIWAN
      Content: 200,000 JPY and right to participate in Hyper Interdisciplinary Conference in Tokyo Japan.
      Team: FlowVIEW Tek
      Theme: Nano-scale liquid Sample Visualization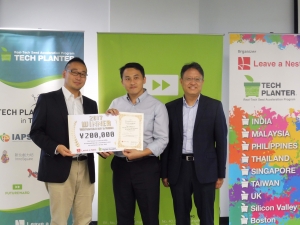 IAPS Award
      Team: GIANT POWER TECHNOLOGY BIOMEDICAL CORP.
      Theme: COMGO health wristband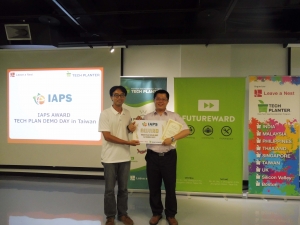 3.  Kumamoto Award
 Team: CleanWave Medical
 Theme: icPad by Clean wave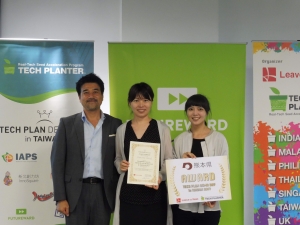 4. Hamano Products Award
      Team: space apes
      Theme: AQR system to get clean water from your surrounding air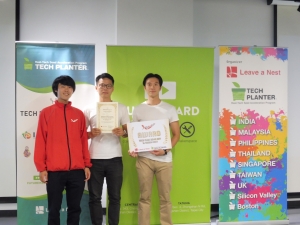 5. Leave a Nest Award
      Team: DFON Biomedical Technology Inc.
      Theme: MMpH+ Anti Aging Skin care technology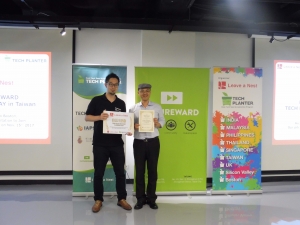 We will be keeping in touch with finalists from ASEAN region to learn about progress of TECH PLANTER community members. Please watch out for our announcements.