Leave a Nest Asia made its first appearance at One North Festival 2017!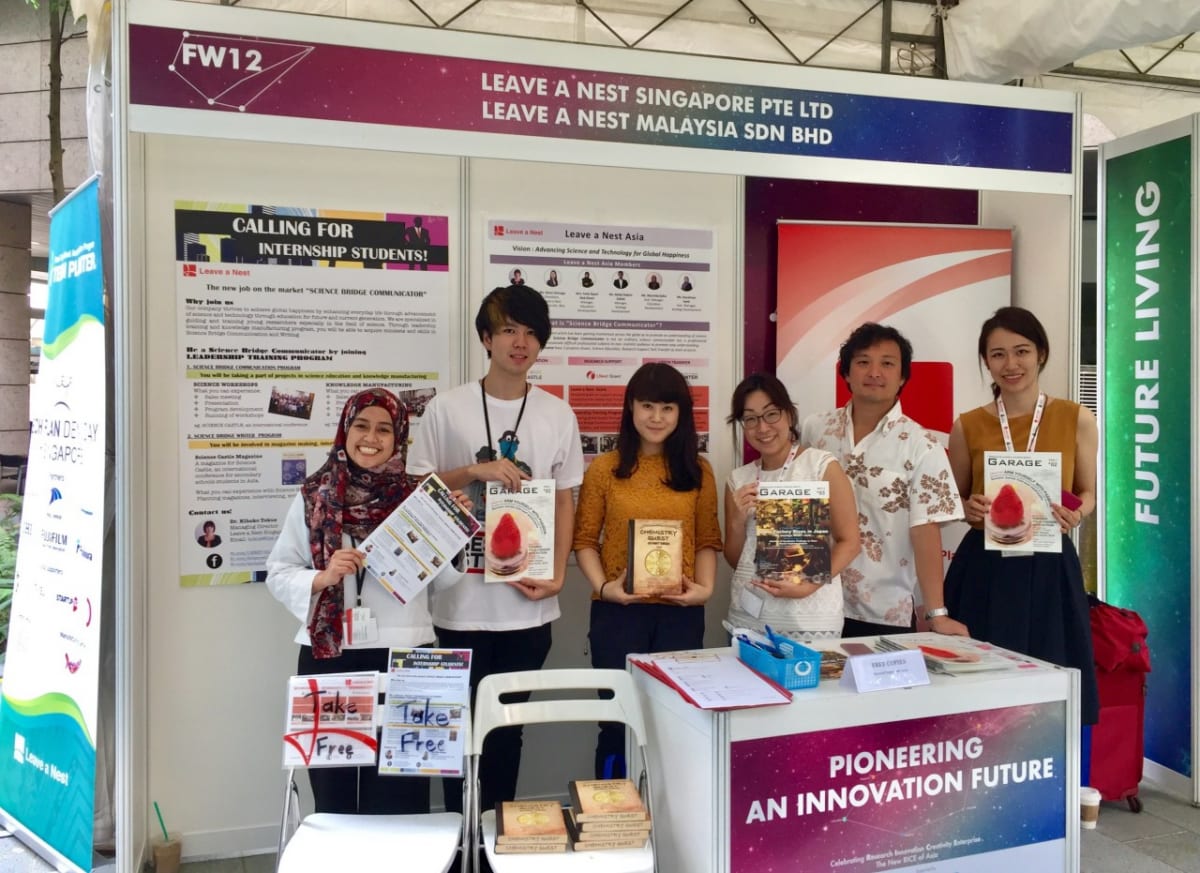 It's a wrap! Last Friday & Saturday, Leave a Nest Asia exhibited and showcase at One North Festival、Biopolis. Even though our booth located at the open space area with hot weather, it didn't stop the visitors from coming to our booth. Another successful event participation by Leave a Nest Asia.
We had more than 200 visitors ranging from school teachers, school and university students, parents and company representatives. The crowds visited us were beyond our expectation to our pleasant surprise.
200 sets of Chemistry Quest game was successful distributed not only to school students but also to adults! The card games will help you learn about chemical bonding.
This exhibition not only aimed to showcase and present about Leave a Nest Internship programs but also introduced to the visitors what Leave a Nest capable as a Science Bridge Communicator.  We are also looking for researchers and partners that can share the same mission with us in 'Advancing Science and Technology for Global Happiness'.
Graciously thanks to the organizer A*Star and JTC for the great events!
Here is the highlighted upcoming events in Singapore and Malaysia that you don't want to miss out!
Science Castle Singapore in November 2017
Science Castle Malaysia in March 2018
More exciting events will be held in 2018, so stay tuned!
For those who didn't have the chance to visit our booth at the One North Festival 2017, don't worry you can visit to our official website and Facebook for more info about our company!
Email us at [email protected] or [email protected] for any inquiry.