Judges are ready to hear your research exploration! SCIENCE CASTLE in Singapore Nov 2017!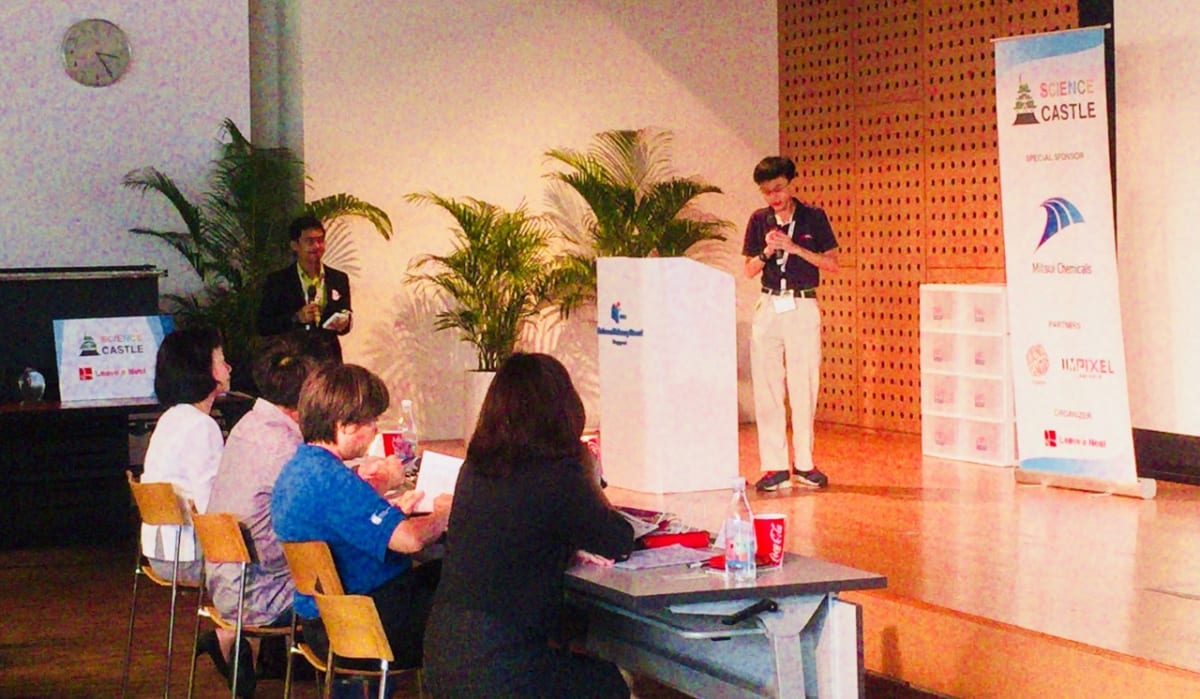 Leave a Nest Singapore Pte. Ltd. will host an international conference for students from Singapore, Malaysia and Japan this coming Nov 19th in collaboration with Science Centre Singapore. SCIENCE CASTLE is a global conference for youth researchers and entrepreneurs. It is a platform for Junior and Senior High School students to compete in research and development project focusing on using Science and Technology to solve social challenges faced by ASEAN community and/or by the world.
It is the second time this year we host this conference. Back in March 2017 in the first SCIENCE CASTLE in Singapore, we have welcomed over 100 students and teachers from Singapore, Malaysia and Japan joined this event exchanging their research ideas.
We are very honored to announce the judges of this conference: judges information will be updated as it goes.

Judges information

Chairman
Dr.Kihoko Tokue
Leave a Nest Singapore

PhD in Science (Behavioral Biology), Rikkyo University MSc in Science, University of New England BSc graduated with Magna Cum Laude, Indiana University of Pennsylvania Born in Tokyo, raised in Singapore and Thailand. Educated in the US and Australia. She has working experience in Thailand as a researcher and lecturer at King Mongkut's Technology Thonburi. She joined Leave a Nest in 2011, founded Leave a Nest Malaysia in 2013, and became Leave a Nest Singapore president from 2016. Her dream is to build Leave a Nest Asia as leading global leader hub for bringing "Advancing Science and Technology for Global Happiness"

Prof. Alexander van Herk
A*STAR
He heads the Polymer Engineering and Catalysis team at the Institute of Chemical and Engineering Sciences (ICES), A*STAR. He is also a part-time professor in Polymer Reaction Engineering at the Eindhoven University of Technology, the Netherlands,and has also been teaching at NUS and Singapore Polytechnic regularly since 2009. His field of research is nanotechnology, water-based coatings and emulsion polymerization. He is theeditor of four books and author of 190 papers, and leads a science show team that performs chemistry and physics shows in Singapore.
Assoc. Prof. Dr. Wan Zuhainis
Universiti Putra Malaysia
She heads the Department of Microbiology Faculty of Biotechnology in Universiti Putra Malaysia. She is a Grand Winner of TECH PLAN DEMO DAY in MALAYSIA 2017, and an awardee of Glocalink Award of TECH PLAN DEMO DAY in SINGAPORE 2017.

Dr. Toh Hong Boon
Embrace Bio

Hong Boon graduated from National University of Singapore with a Bachelor's degree in Life Sciences, and King's College London with a Master's degree in Biomedical Sciences Research. He has extensive Laboratory and Research knowledge from his career at Genome Institute of Singapore. He later moved on to the role of Analyst, Project Management and Functional Planning at Syngenta, a Switzerland Agriculture Biotechnology Corporation. He currently oversees EmbraceBio Division of Asia Genomics.
Mitsui Chemicals Inc.
TBA
 Science Centre
TBA
About SCIENCE CASTLE

Date
19th – 20th November 2017
(20th : lab tour day)
Venue
Science Centre, Singapore
Participants
Secondary and High School students from Japan, Singapore, Malaysia
Target
 Junior and high school students who are engaging in research work in classes or clubs. We are looking for those who have entrepreneurship, high motivation in contributing to the world as "researchers" who discover new knowledge and who bridge science and technology with society.

Official Website
https://en.lne.st/sc-singapore2017/ (English)
https://s-castle.com/singapore2017nov/ (Japanese)
Facebook page
https://www.facebook.com/ScienceCastleAsia/
Any inquiries
Leave a Nest Singapore Pte. Ltd. (201026851H)
Dr. Kihoko TOKUE
Email : [email protected]