Leave a Nest Singapore will be at NUS Career Fair 13 Oct. 2017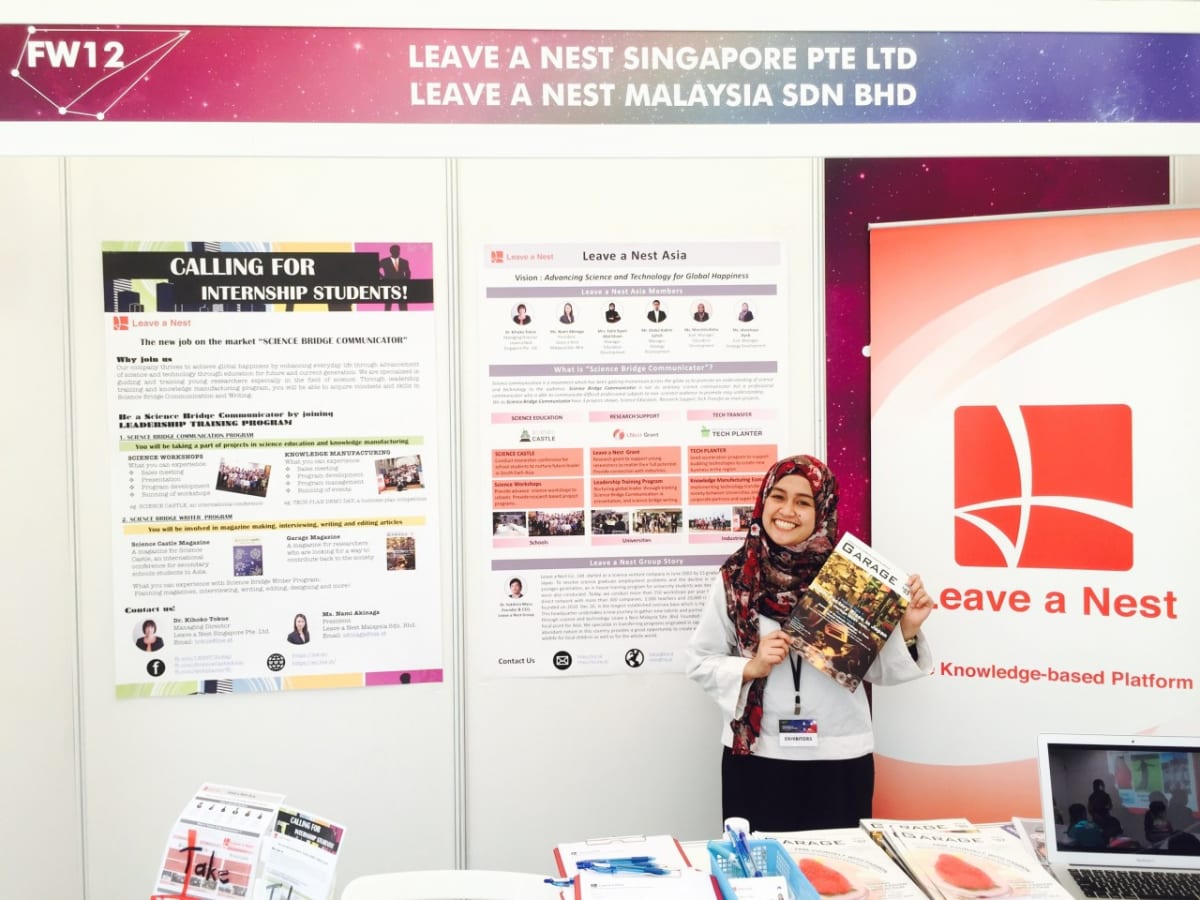 Hi!
Leave a Nest Singapore will be joining Postgraduate Career Fair at NUS Shaw Foundation Alumni Centre on 13 Oct. 2017. Picture is from past month ONF event booth. You can look for same banner as in this picture at the venue today!
Looking for a job where you can apply what you have studied, or would like to contribute back to the society by implementing technologies you have developed? Leave a Nest Singapore may be a company you are looking for.
Few days ago, SPRING Singapore delegates and UTCC from Thailand have visited Leave a Nest Head Quarter. Their purpose of visit was to learn about how Leave a Nest group has been working with big corporates, government, universities and start ups to create new business into the world.
Leave a Nest group is comprised of "researchers" who would like to explore. Researchers in Leave a Nest is in constant search for how to communicate interesting discovery to next generation (education). We do this together with young professionals who are currently involved in research.
Sounds interesting but not sure what you can do with us? Drop us a line or better still if you are in Singapore drop by at NUS Career fair and meet with us!
Our newest member Renu will be there to share her experience with Leave a Nest too!