Tokyo University of Agriculture Global Academic Leaders Exchange Program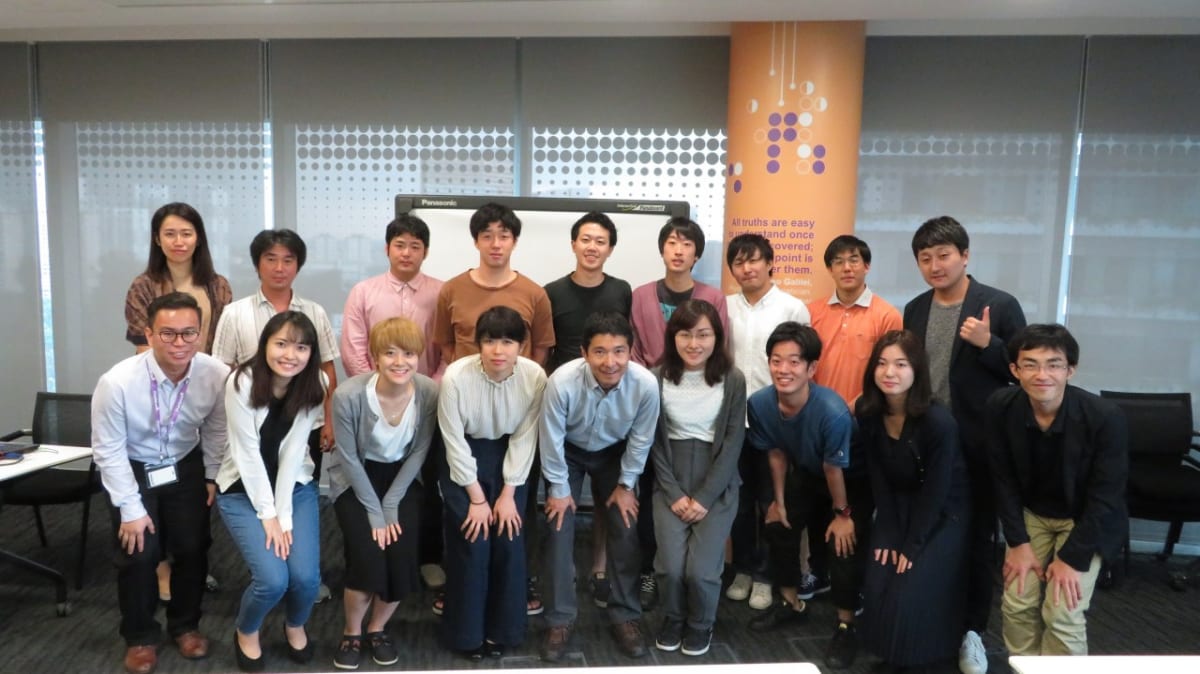 Global Academic Leaders Exchange Program for Master and PhD students from Tokyo University of Agriculture was conducted from 18th to 22nd September 2018. This program was organized by Leave a Nest with its main objective to allow students to gain exposure and insights about global challenges and take the leap to solve these issues with their own expertise. With the rapid growth of academic research field in Southeast Asia, including Singapore, students will learn about strategies and development of the latest research to the emerging technologies from this little red dot country in which with accordance to the University's strength in practical science for sustainable development of mankind and earth. Students also get to learn how knowledge can be transferred from academia into social implementation with contribution back to the society.
A total of 13 delegates from Tokyo University of Agriculture major in various field of sciences: agrichemistry, brewery science, food technology and biotechnology was accompanied by their sensei, Dr. Yasuyuki Sasaki from Tokyo University of Agriculture and Leave a Nest staff from both Tokyo and Singapore.
Students were being asked to consider about their expectation of the day and set their personal goal in order to achieve it on a daily basis. On the 1st day of visit, they visited  Leave a Nest office at Platform E by SIM Management House and learnt about the entrepreneurship ecosystem in Singapore. They also visited Fusionworld and attended the lecture by Dr. Shigeki Sugii at A*STAR, a government research entity under Ministry of Trade and Industry which composed of 10 biomedical research institutes (Biopolis campus) and 8 science and engineering research institutes (Fusionopolis campus). Dr. Sugii shared about his research on understanding molecular identity and functions of fat-derived stem cells in treating metabolic disorders. He also shared on his own personal experience studying and working abroad. After Dr. Sugii's lecture, students were brought to meet and interact with Japanese researchers and entrepreneurs. Lastly, students were asked to present their ideas and solutions related to food security challenges in Singapore and treated to a warmth dinner specially prepared by Samurice.
On the second day, students were brought to visit National University of Singapore (NUS) and NUS Food Science Lab. They were first greeted by Assistant Dean of Student Life, Dr Liu Mei Hui and Mr. Jian Yong from Sinfootech, short form for Singapore Food Tech, is a NUS spin-off that focuses in adding values to food processing by-products through biotransformation technology. Sinfootech is a start-up company that is currently focusing on research and development to convert tofu whey, a by-product from tofu manufacturing into a value-added tofu whey alcoholic beverage and non-alcoholic beverage. After a local lunch catered by NUS Food Science division, students were given free time to meet with respective professors and researchers to discuss on their respective research projects. This was a good opportunity to challenge their capabilities as they had to arrange their individual appointments, meet them personally and converse entirely in English without assistance from a translator.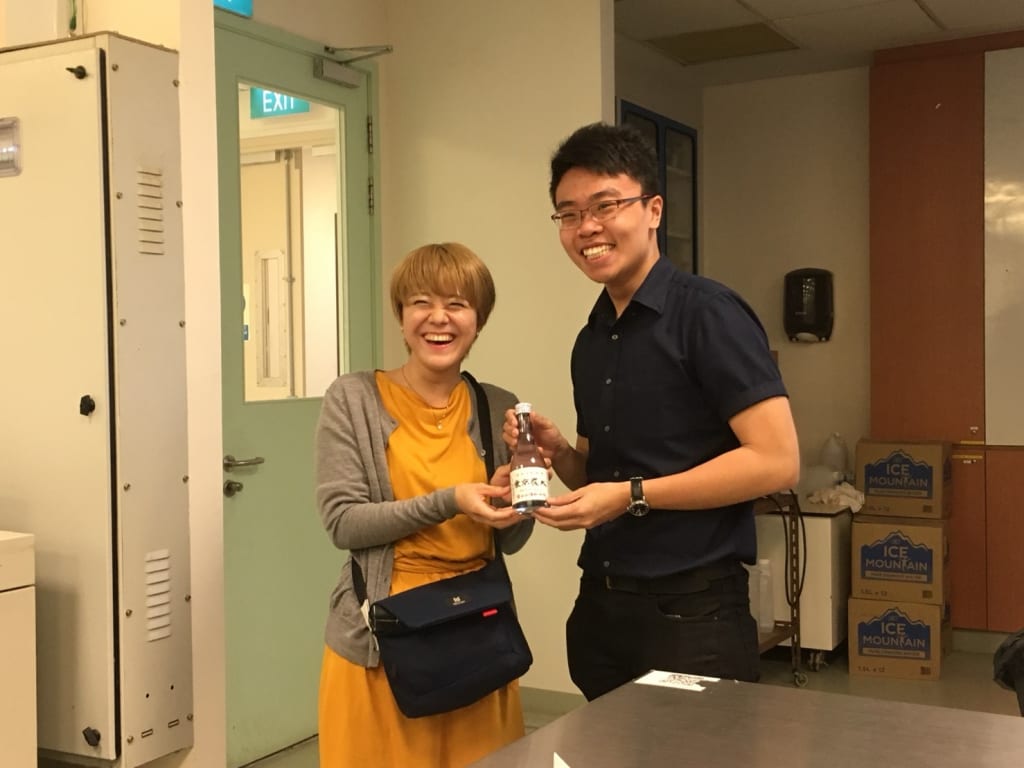 On the final day of the tour, the students visited OMRON Automation Centre located at Alexandra Technopark and saw the demonstration on vibration suppression and traceability automation, just to name a few. Students also presented their research proposals to OMRON  management in English and they had gained more confidence after receiving encouraging feedback from OMRON management especially Managing Director, Mr. Yutaka Litaka. The next destination was at Toray Singapore Water Research Centre. Mr. Yuuji Tanaka, General Manager of Toray Singapore Water Research Centre received the students and they had the opportunity to visit the water analysis laboratory. The last stop of this exchange program was National Institute of Education, an institute of Nanyang Technological University (NTU). During this visit, Assistant Professor Chen Zhong shared his work on the evolution of education system in Singapore and also on Fytosol product. Fytosol is an agri-tech company that uses penetration chemicals and the formulation of super-absorbent nanogel to improve soil wettability and water retention property.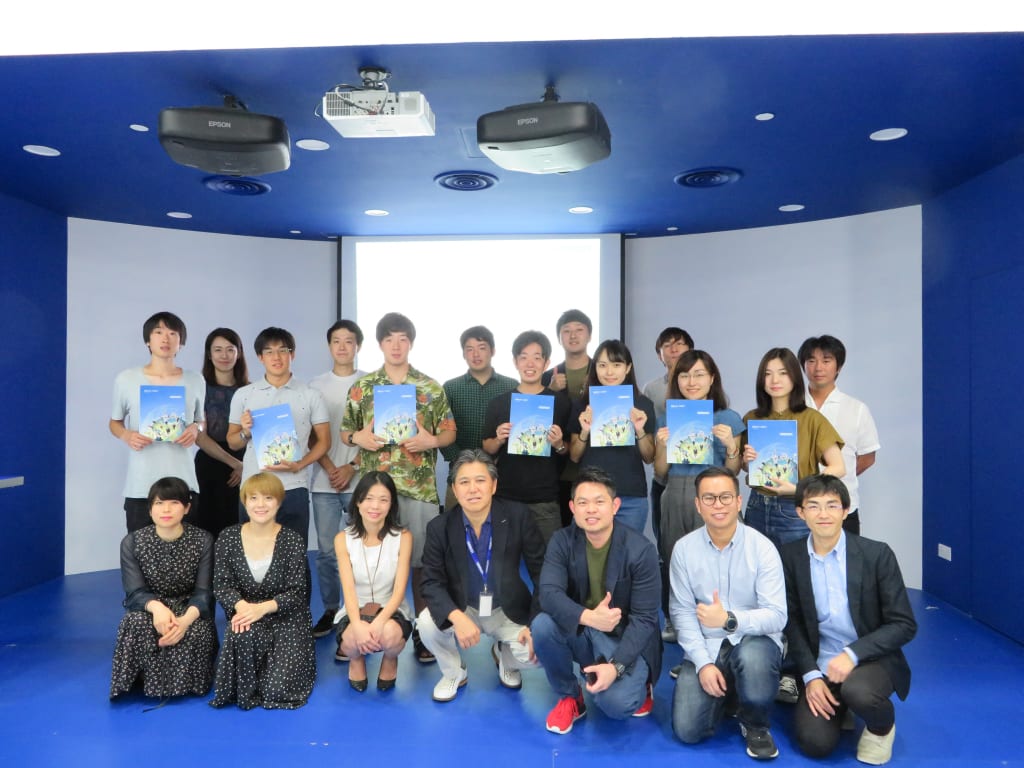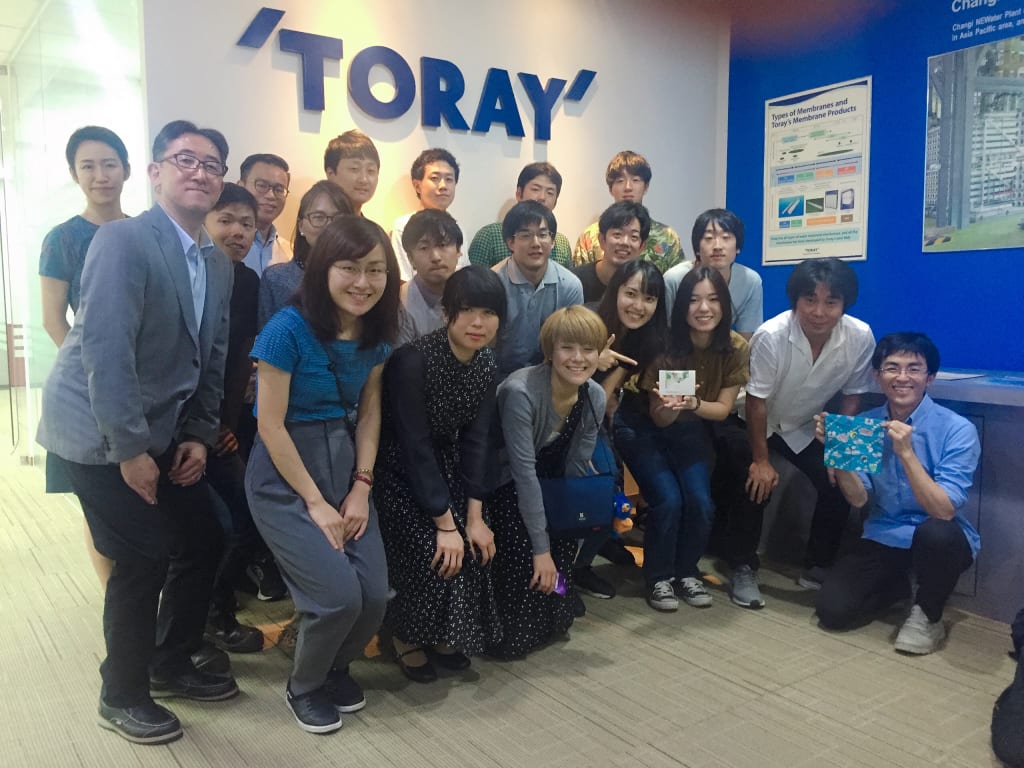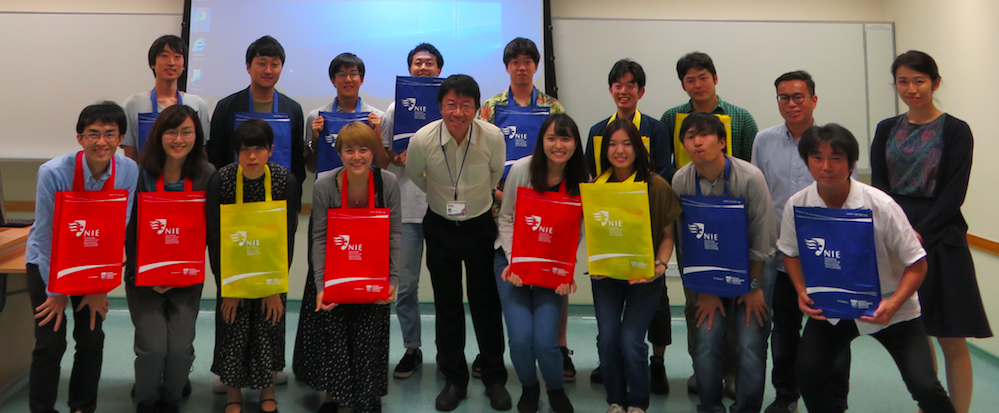 Students went through feedback session at the end of the day to reflect about their achievement and whether it met their daily goal. We had observed the tremendous improvement and positive attitude from the students themselves. This trip is also a great eye opening opportunity for them to be overseas and gain various kind of exposure especially to research and corporate world. At the same time, they are exposed to the unique culture and socio-economic in Singapore. Most importantly, this program also helped in shaping the students' academic vision, conquer the fear to communicate in a foreign language with confidence and inspire to challenge with a bigger dream.
Leave a Nest would love to continue hosting this Global Academic Leaders Exchange Program with universities in Southeast Asia region. We welcome enquiries from universities for such leadership training program and we will be able to tailor made according to the universities' needs and requirements. Leave a Nest is very keen to nurture young researchers as we believe they will be our future leaders in the science and technology field.
For more information, please contact Kevin at [email protected]
If you are interested in Tech Venture Meetup Singapore in November 2018, kindly register through this link: https://docs.google.com/forms/d/e/1FAIpQLSdjmQ4Jj09hrESirElI_5bKzaRzaotx4HiyfUTKqroN0fFprg/viewform or Japan Hyper Interdisciplinary Conference, kindly refer to this website https://hic.lne.st/