Hyper Interdisciplinary Conference in Singapore- Sharing by A*ccelerate, investors and B2B tech startups from both Singapore and Japan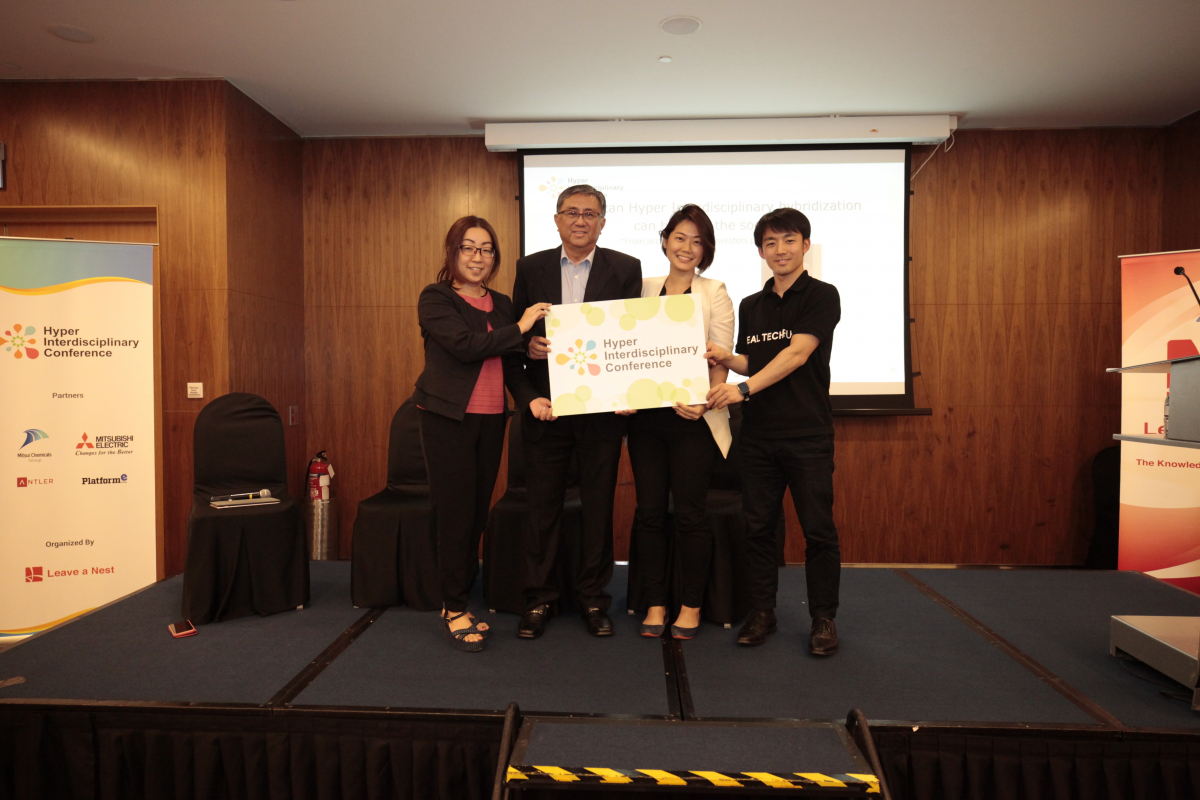 In the B2B technology and startup ecosystem segment of the Hyper interdisciplinary Conference in Singapore, we have gathered speakers from both Singapore and Japan. Many exciting technologies were shared and a few of them summarised their company's portfolio and their organisations' roles in maintaining the startup ecosystem in different countries. This includes providing a platform for the startups and teams to share about their technologies to the audience here in Singapore.
A*ccelerate is the commercialisation arm of the Agency for Science, Technology and Research (A*STAR). The agency is supporting Singapore's ecosystem by helping A*STAR researchers to commercialise their inventions from research laboratory to market and to support local enterprises in innovation. In addition, the agency also connects A*STAR and industry players to strengthen ties between research, innovation and enterprise.
Antler is a global startup generator and early stage VC with a mission to enable the world's best talent to become great founder of great companies. Antler provides funding from day one and supports founders in building fast-growing businesses in which they will own and run eventually. Antler selects the most passionate, aspiring entrepreneurs, help them find the right co-founders and connect them to a global mentor network.
There are two teams under Antler were also invited to present in this session, named Robin and Cognicept.
Robin provides comprehensive background screening solutions. Robin not only verifies CV credentials, but also provides data analytics on candidates past performance and effectiveness. Robin reports serve as a management tool to augment decision making not only at the time of hiring but also to engage and retain talent.
Cognicept is a service that provides robotics-based Human-in-the-loop (HITL) error handling with telerobotic networking technology and human remote operators. Their solution makes unpredictable applications reliable and enables use of cases that were previously impossible. It is trying to resolve reliability issues for robotic systems in unstructured or unpredictable applications.
After the sharing session by Singapore teams, it was followed by organisations and startup teams from Japan to deliver their presentations. First in the line was Mr. Daiki Kumamoto from Real Tech Fund.
Real Tech Fund is a fund creating an ecosystem to support only "Real-Tech startup" with enterprise partners who focus on Real-Tech, innovative technologies to solve problems on human and the earth. This was founded by three companies which established the most successful technology startups in Japan, euglena and Leave a Nest with support from SMBC Nikko Securities. They create a consistent ecosystem for accelerating seed startups for funding and commercialisation based on profound technology networks with manufacturing supports. Good news is Real Tech Fund will be expanding its wings to South East Asia this year.
Academist is the first crowdfunding platform specialized in acquiring research funds in Japan, now it is expanding to SEA. In recent years, the operation grant expenses to universities have been reduced. Academist has the vision to support researchers to spread research ideas and receive financial support from people who have interests in basic sciences.

Natsume Research Institute is a startup established in year of 2013 with core technology of pupil analysis to quantify emotion. They have vision to create new value in society by applying their technology widely in medical, education, security and even entertainment.
Looop Inc was a leading renewable energy service company established in the year of 2011 with the vision "To the world where energy is free". Looop Inc have installed more than 2000 sites all over Japan and ranked top 10 among new power retailers. As a result, turnover in FY2017 exceeded USD 400 million and have become one of the most famous and innovative renewable service providers in Japan.
Lastly, panelist discussion on how accelerators, incubators and VCs may support in building up the ecosystem in Singapore and South East Asia countries. This session was moderated and closed by Dr. Kihoko Tokue.