Leave a Nest Singapore team member participated in a Real-Tech Startup Ecosystem Tour in Tokyo Japan 2019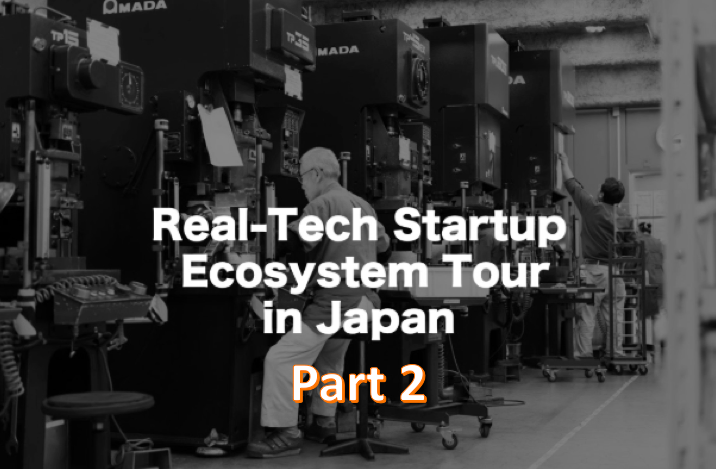 Real-Tech Startup Ecosystem Tour adventure (Part 2)
Click here to view (Part 1): http://bit.ly/jpntour1
On 6 of March, Leave a Nest Japan hosted a Real-Tech startup ecosystem tour in Tokyo, Japan. It was a 2-day tour which ran from the 6th to 7th March 2019. The objective of this tour was for overseas delegates to learn about the Real-Tech ecosystem in Japan by visiting Leave a Nest's key partners, top tier universities, VCs, startups, incubation platform, and manufacturing expert known as Superfactories. The participants consisted of startups, researchers and people who contribute to the innovation ecosystem from various countries (USA, UK, Vietnam, Malaysia, Singapore). The tour was conducted in English.
Day 1: Visit to Leave a Nest Headquarters, Universities and Real Tech Fund
Tokyo University
After lunch, we headed off to The University of Tokyo!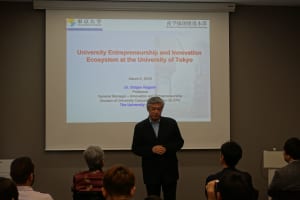 The first speaker was Dr. Shigeo Kagami, a professor and general manager of the Innovation and Entrepreneurship Division of University Corporate Relations at The University of Tokyo. During his presentation, he introduced the university entrepreneurship and innovation ecosystem at the University of Tokyo. Through his talk, Dr. Kagami shared that there has been an industry reform and Japan has evolved to start supporting the innovation ecosystem in Japan, with the prime minister even giving awards to startups to recognise their contribution! The University of Tokyo is also ranked number 1 in the of startups founded (245 founded in 2017), and continues to support startups by providing them incubation space and also helping them with any legal advice and support such as with contracts and recruitment.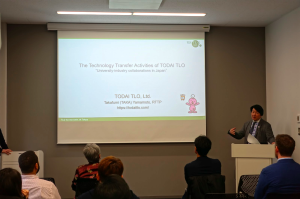 The second speaker, Mr. Takafumi Yamamoto, introduced participants to the technology transfer activities at Tokyo University. One particular technology that captivated participants was a "vision chip". This high-tech microchip implanted in a robotic arm allowed it to perform tasks such as hitting a baseball, catching an egg without breaking it and counting the number of broken glass pieces falling from a height, all with pinpoint accuracy! Mr. Yamamoto also talked about how prior to April 2004, national universities in Japan had no legal status and could not be a patent owner, but now they can be patent owners of the research. Many of the participants were eager to have a follow-up meeting with him to discuss about getting licencing from Tokyo University.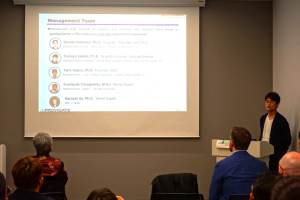 The third speaker was a startup from Tokyo University called PROVIGATE. They are developing chemical sensors and are now developing glucose sensors for diabetes, prediabetes and health-conscious people. Leave a Nest supported him a lot in his journey (such as connecting him with people and promoting his launching) and he was very grateful!
Tokyo Institute of Technology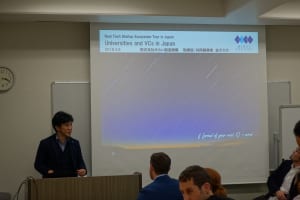 The next university we visited was the Tokyo Institute of Technology. The first speaker was Mr. Daisuke Kaneko who shared about the current situation surrounding universities and VCs in Japan.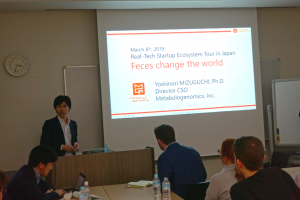 The second speaker, Dr. Yoshinori Mizuguchi, Director and CSO of Metabolo Genomics (Metagen) gave an introduction of his company. Metagen is developing an "intestinal design" technology that controls the intestinal environment by analyzing it through Metagen's proprietary technology "Metabologenomics®," an integrated analysis of the genetic information of gut microbiota and intestinal metabolite profiles. Through this analysis, they can then recommend to clients what they should be eating to stay healthy! How cool is that!? Currently, they are analysing some gut microbiota from Leave a Nest Japan members too!
This concludes part 2 of my tour coverage. Stay tuned for more!