TECH VENTURE MEET UP in SINGAPORE 2019: Food and Healthcare Panel Session

Food and Healthcare:
Future food and how we define healthy living in coming era

Leave a Nest Singapore will be hosting TECH VENTURE MEET UP in SINGAPORE 2019 on 23 Nov. 2019. In this program we will be hosting 2 exciting panel session as well as 12 vision driven deep tech startups from Singapore and surrounding region. This event will be a pre-cursor to up coming TECH VENTURE MEET UP in SINGAPORE 2020 which will include first regional final of TECH PLANTER in South East Asia.

Food and Healthcare will need be re-defined with changing life style and advancing technology. For us to be able to tackle the challenges faced in this industry will need further collaboration from various sectors. Advancing technology need to be shared with wider community thus everyone can benefit from implementation of new technology. In this session we have invited various stake holders to share their opinion and experiences as how we can live better life with new concept of food and healthcare.
TECH VENTURE MEET UP in SINGAPORE 2019:Panel session

10:00~  Panel 1 Go to Japan Market Insight
 "How to approach far-east market?"
11:00~   Panel 2 Food and Healthcare 
"Future food and how we define healthy living in coming era"
These panel sessions will be followed by exciting pitch session by 12 vision driven startups. You are welcome to join the event as audience for whole day. Especially opening keynote speech by Dr. Shinji Fukuda will be a first for Singapore and must attend. For registration please click "Here" below
---
Food and Healthcare:
Future food and how we define healthy living in coming era

Date:23 Nov 2019 (Sat)11:00〜12:00
Venue:CoSpace Park 43 Science Park Rd, Singapore 117408
Nearest MRT:Haw Par Villa (Circle Line)
地図:How to get there
<Panelists>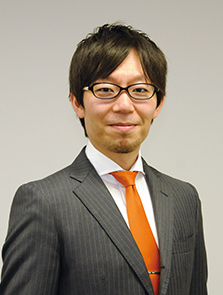 Dr. Shinji Fukuda
Founder and CEO, Metabologenomics Inc.

After graduating from Meiji University Graduate School of Agriculture in 2006, worked as a special researcher at RIKEN Basic Science. Since 2015, he has also served as a PRESTO researcher at the Japan Science and Technology Agency. Selected as "Remarkable Contribution to Science and Technology 2015" by the Ministry of Education, Culture, Sports, Science and Technology in 2015. In the same year, at the 1st Bioscience Grand Prix, he won the first prize in the business plan "Healthy Society Generated from Flight" and established Metagen Corporation. Appointed CEO and CEO. Specializes in intestinal environmental systems and integrated omics science.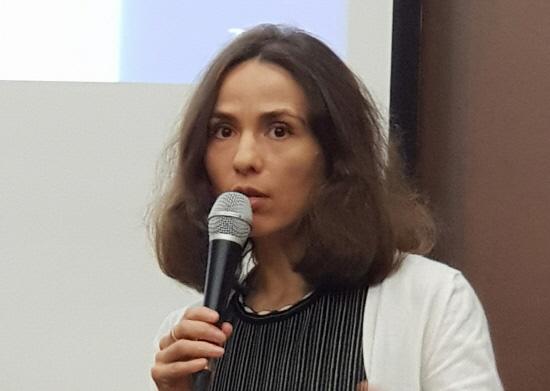 Ms. Isabelle Decitre
Founder and CEO, ID Capital Pte. Ltd.

Isabelle set up ID Capital  in 2012 in Singapore. 
In 2014 she started investing in the agrifoodtech start-ups whose technology can help disruption and progress sustainability. Realizing the untapped potential of Asia-Pacific, she launched the Future Food Asia platform mid 2016, and decided to focus on this high growth region. 
The platform is accelerated by the Future Food Asia Award, a regional start-up competition culminating in the annual Future Food Asia Conference. 
In January 2019 ID Capital has been appointed as a co-investment partner in agrifoodtech start-ups by SEEDS Capital and is furthering its investment activity focused on APAC.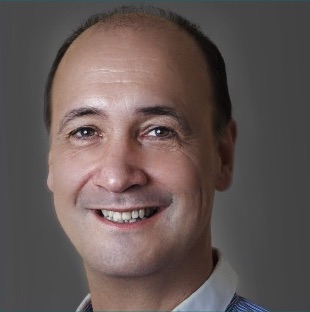 Dr. Brian Salmons
Founder, CEO and President, AustriaNova Pte. Ltd.

He has had twenty years experience in biotech, which commenced with him being appointed the Scientific Director of Bavarian Nordic (BN). He co-founded Austrianova Biotechnology GmbH in 2001 as well as Austrianova in 2007, where he also became the CEO.
Past experiences include being directly responsible for the initial Phase I/II clinical trials of an encapsulated cell product in pancreatic cancer in humans and mammary (breast) cancer in dogs as well as being part of the team that took Bavarian Nordic to its IPO in 1998.
Before moving to the commercial world in 1994, he spent 10 in years in academia.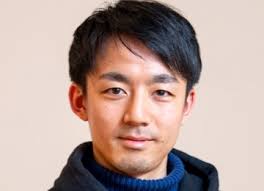 Mr. Daiki Kumamoto
Germi8

Daiki is the youngest capitalist of the deep-tech startup ecosystem in Japan and is the growth manager of Real Tech Fund, the No.1 VC in Japan focusing on deep-tech / real-tech startups.
He is specialized in supporting startups, especially that bring solutions to care / welfare and is also the head for global strategy.
Before joining Real Tech, he was the president of the largest NPO in Japan that commits in supporting young entrepreneurs globally. He graduated from Keio SFC University with a bachelor in management.
<Moderator>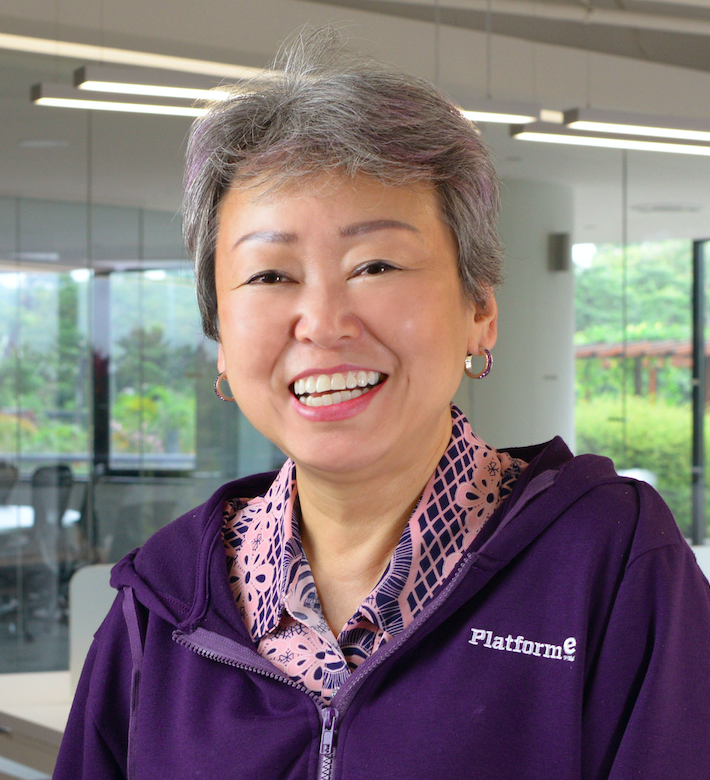 Dr. Virgina Cha
Professor-in-Residence, Platform E

Dr Virginia CHA is a highly sought-after Professor of Innovation & Entrepreneurship in Singapore with multiple appointments at Singapore's leading tertiary education institutions: Professor-in-Residence at Platform E (a member of SIM), Adjunct Professor at INSEAD, Adjunct Professor at NUS Business School and other adjunct appointments at SMART and Lean LaunchPad @Singapore.
In her multi-faceted 37 year-long industry and academic career which spanned multiple countries, Virginia co-founded or was the sole-founder and CEO of multiple venture-funded, hi-tech companies in Singapore and China, with listings on NASDAQ and HKSE. She's co-authored a book "Asia's Entrepreneurs: Dilemmas, Risks and Opportunities" which captured Singapore's recent entrepreneurial history. Virginia is also an active researcher, mentor, and angel investor in Singapore's entrepreneur ecosystem. She is very passionate about health and food and is creating Singapore's first Food Entrepreneurship Program, with focus on Food Science and Food Source Innovation.
——————————————TECH VENTURE MEET UP in SINGAPORE 2019——————————————-
Date:23 Nov 2019 (Sat)11:00〜12:00
Venue:CoSpace Park 43 Science Park Rd, Singapore 117408
Nearest MRT:Haw Par Villa (Circle Line)
地図:How to get there
大会URL:TECH VENTURE MEET UP in SINGAPORE 2019
Program Timeline:
Timeline
Main Session

08:30

Registration

9:00

Opening Ceremony




– LVNS presentation (15 min)

9:15

Key Note Presentation

-Metabologenomics Dr. Fukuda (30 min)

9:45

Partner Presentation

10:00

Panel Discussion "Go to Japan Market"

Presentation (20min)

Panelist:(40min)

11:00

Panel Discussion "Food and Healthcare"

Presentation (20min)

Panelists:(40min)

12:00

Lunch

13:00

Presentation from 12 teams

Round 1: 4 teams

30min break

Round 2: 4 teams

30min break

Round 3: 4 teams

17:00

Judging

17:10

Award Ceremony and Closing remark

17:30

Networking

18:30

End of Program
For enquiry
Leave a Nest Singapore Pte. Ltd.
TEL:+65-8338-7685   E-mail:[email protected]
---