Leave a Nest Group was invited to knowledge share in the seminars hosted by National Innovation Agency in Thailand & next we will be at Future Food Asia 2020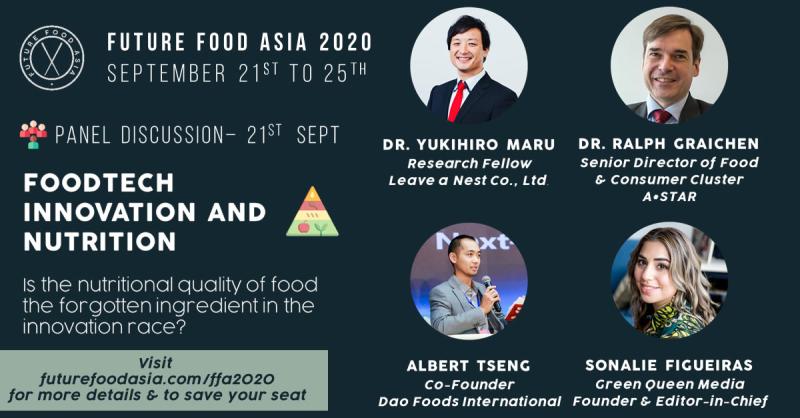 On Friday 28 August, 13:30-15:30 (Thailand time), Leave a Nest Group founder and CEO, Dr. Yukihiro Maru, Leave a Nest Singapore Dr. Kihoko Tokue and Real Tech Holdings, growth manager, Mr. Daiki Kumamoto shared their insights about building a deep tech ecosystem in Japan and also in Southeast Asia region. This was a closed event and available only for those invited prior to the event.
About 1 month from now on 21 Sep. 2020 Dr. Yukihiro Maru will be joining Future Food Asia virtually in the session called "Foodtech Innovation and Nutrition – Is the Nutritional Quality of Food the Forgotten Ingredient in the Innovation Race?" Other panelists includes, Mr. Albert, Tseng, co-founder of Dao Foods, Dr. Ralph Graichen, senior director, food & consumer, biomedical research council and moderated by Ms. Sonalie Figueiras, founder and editor-in-chief Green Queen.
Other upcoming events hosted by Leave a Nest Singapore:
4-5 Nov. 2020 Science Castle ASEAN (online)
28 Nov. 2020 TECH PLANTER ASEAN final
ESG GIA Program by Leave a Nest
For inquiry about seminars please contact