Science Castle ASEAN 2020 happening online on 4-5 November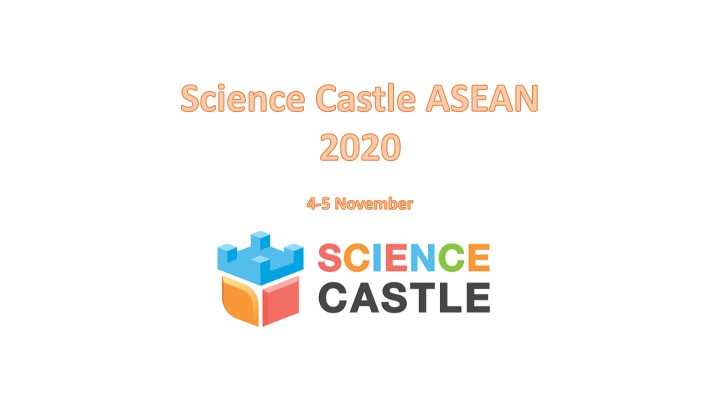 Science Castle is held online and will be Science Castle ASEAN 2020.
The theme for SCIENCE CASTLE 2020 is "Taking action TODAY towards creating a brighter TOMORROW"
For 2020, we are calling for application in the following fields:
1) Environment related: such as Plastic Waste
2) Energy related: such as renewable energy, energy storage, energy usage analysis
3) Food: such as Science behind food or technology related to food
4) Natural Resources: such as utilizing natural resources, science behind natural remedies etc
5) Earth Science: such as science of soil etc
6) Space Science: such as planetary Science or science & technology that can be used in space
Underpinning this theme is a focus on persuading the younger generation to take action by applying their scientific knowledge and working as a global team to overcome challenges in the future.
The 2-day event will be held from the 4th to 5th November 2020 online broadcasting from Singapore.
The working language of the event is English.
Program Overview
Key Dates
Project Submission Deadline: September 18th, 2020
Results Release for Finalist: September 25th, 2020
Mentoring Sessions for Presentations: September 28, 2020 – October 30, 2020
Science Castle Conference& Workshop : 4-5th November 2020
4-5th November 2020 Science Castle Conference
Venue: Online
Time: 13:00 hrs – 15:00 hrs