[Announcement]- Online pitching and panel session for Batch 2- "Enter to Japan Market" Program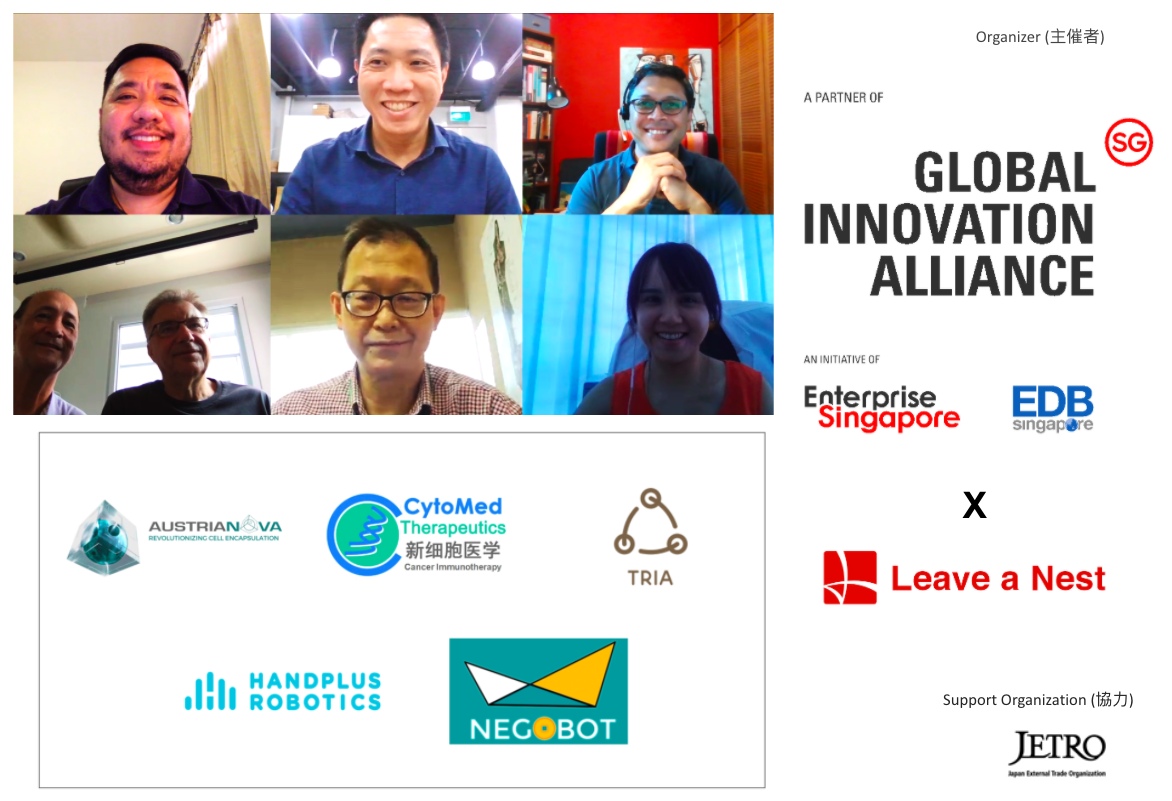 Enter to Japan Market Program- Pitching & Panel sessions
The Batch 2 of the "Enter to Japan Market Program" is Leave a Nest, Singapore in collaboration  with the Singapore Enterprise Singapore (ESG), has been conducting the "Enter to Japan Market Program", a support program for deep tech ventures registered in Singapore, from 2019.
As part of the of the Batch 2  of the "Enter to Japan Market" Program on October 27, 2020 (Tuesday), Leave a Nest,  in collaboration with the Singapore Enterprise Singapore (ESG) will hold a free online event in which five selected startups keen to enter the Japanese market and collaborate with Japanese corporates will take the stage.
In addition to pitching session, during the latter half of the event, there will be also be a panel discussion (to cater towards Japanese corporates), discussing about  " Will the collaboration with Singapore startups be a good first step for Japanese companies to enter the ASEAN market ?", with panelist from Enterprise Singapore, Japan (Mr. Sean Ong, Regional Group Director, ESG Japan), JETRO  Singapore (Mr. Masato Tanakai, Senior Director, Business Development & PR, JETRO Singapore) & Toyo Seikan Group Holdings Ltd, Singapore ( Ms. Kozue Toyama, Manager). This event is being supported by JETRO Singapore.
The 5 startups pitching: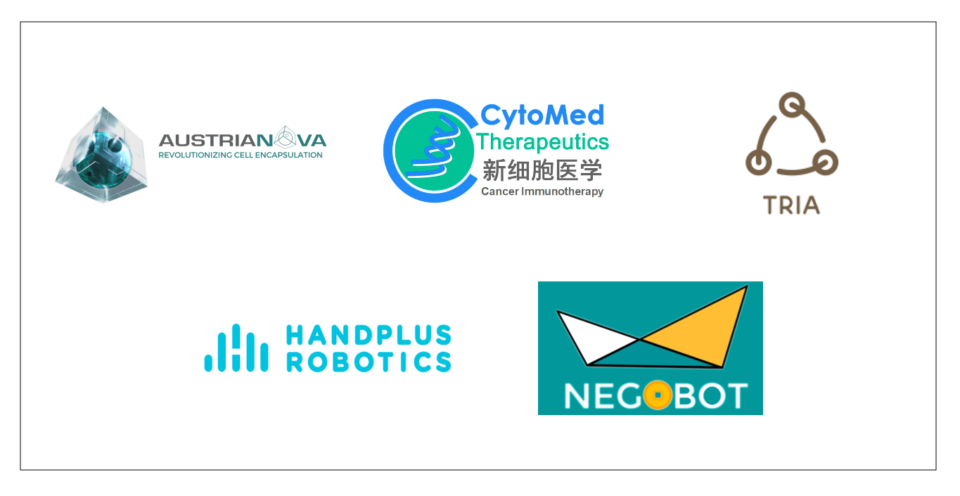 Event Overview:
Date
October 27th, 2020 ( Tuesday)
Time
1-3 pm SGT/ 2-4pm JPT
Format
Free Online ( MS teams)
Audience
Japanese Companies / Startups
Objective
Pitching : to showcase SG startups to Japanese Corporates      Panel:

To support and give ideas to Japanese companies who are facing difficulties in entering ASEAN towards collaborating with startups

Language
Startup Pitch ( English), Panel session ( Japanese)
Event timeline:
| | |
| --- | --- |
| Time in SGT / JPT |  Content |
| 12:30-1:00pm / 1:30-2:00pm | Registration |
| 1:00-1:15pm/ 2:00-2:15pm | Opening by Leave A Nest & Enterprise Singapore (Japan) |
| 1:15-2:00pm/ 2:15-3:00pm | Pitching Showcase |
| 2:00-2:55pm/3:00-3:55pm | Panel discussion |
| 2:55-3:00pm/3:55pm-4:00pm | Closing |
To sign up please click here.
We are looking forward to seeing you at the event
For additional information or enquiries :
Please do not hesitate to contact [email protected]
(Attention Ravi or Michael)