ANNOUNCEMENT – Science Castle ASEAN 2020 Video Presentation Voting Are Now Closed!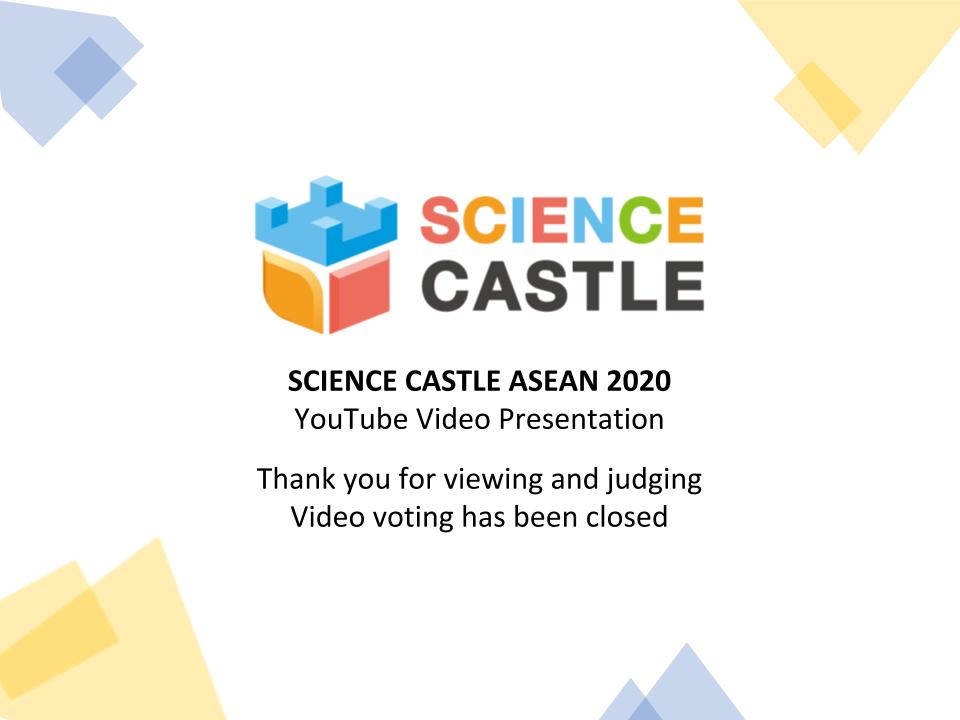 Thank you to all participants who have submitted their video presentations for Science Castle Asean 2020. The voting at our YouTube channel 'Leave a Nest Asia' is now closed.
We are delighted to receive 17 video submissions from Japan, Singapore and Philippines team. It was a great effort from all of the participants even though some of them are not the finalists for Science Castle Asean 2020 online conference which was held on 4th and 5th November 2020 . We are truly grateful for the amazing response. 
All audiences are encouraged to view the full video and judge based on the criteria below:
Impact to the world/society – The project should be very beneficial to society and have a major impact on making the world a better place.
Passion – Participants must be able to show their interest and passion towards the project to attract viewers.
Creativity – Participants are encouraged to showcase their creativity to create the video presentation to highlight the interesting point of the research to the audience.
One video with the most 'Like' will be granted as 'People's Choice Award' and have the opportunity to join Hyper Interdisciplinary Conference (HIC) in Philippines in December 2021 (Actual date will be updated). Winner will be announced on 13th November 2020 on our Science Castle website so stay tuned for our updates.
Follow us on Facebook to get real-time updates!
For more information about Science Castle, click here.
For any inquiries, kindly contact [email protected], Attention to Elizabeth and Afiq.