Mitsui Chemicals Singapore R&D Centre Session in Hyper Interdisciplinary Conference Singapore 2021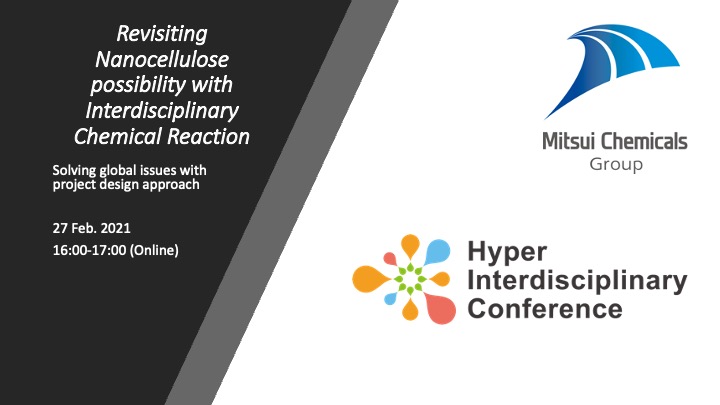 Solving global issues with project design approach
~Nanocellulose opening new possibility with
Interdisciplinary Chemical Reaction~
Date: 27 Feb. 2021
Session time: 16:00-17:00
In this session we will first have Dr. Anjali share on possible applications of nano-cellulose from Mitsui Chemicals as tone setting presentation. This presentation will be followed by 3 panelists brief introduction on their expertise. By bringing in industry, innovation catalyst with good understanding of available technologies and ecosystem builders for deep tech, we hope to mix and create new ideas for application to bring solution in to the society. We will try to design the project through short discussion session.

Program Outline
16:05-16:15 Session opening presentations
16:15-16:25 Short introduction from panelists
16:25-16:55 Panel Discussion
Moderator: Dr. Anjali Shijo, Research Scientists, Mitsui Chemicals Singapore R&D Centre Pte. Ltd.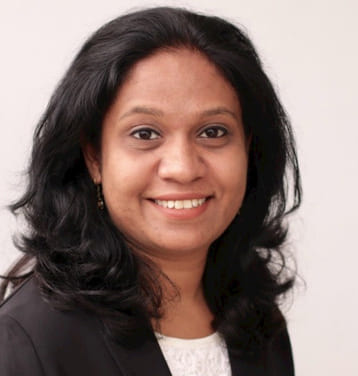 Dr. Shijo has been part of the research group at Mitsui Chemicals Singapore R&D Centre since 2009. With special focus on value creation in the biotechnology arena, she has worked in fields related to molecular diagnostics and bio-catalytic systems. In line with Mitsui Chemicals' vision of creating innovative products and services that are in harmony with the society and environment, she is scouting for new business opportunities from the Asia Pacific region using open innovation platforms and partnerships with companies and research institutes.
We will be updating the details very soon.
Panelist 1: industry representatives
Panelist 2: technology transfer experts
Panelist 3: deep tech startups ecosystem builder
Past HIC Singapore session by Mitsui Chemicals