Join Hyper Interdisciplinary Conference in Singapore 2021 to explore potential of "Re-learning and Adaptability" to build resilience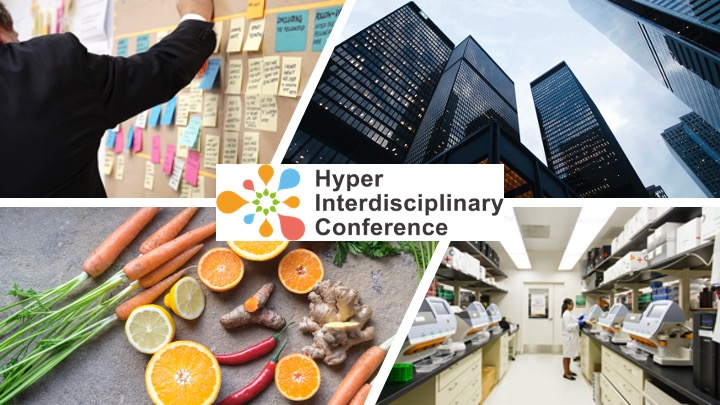 2021 Hyper Interdisciplinary Conference in Singapore (HIC SG) 2021 is calling for participants.
Event: Hyper Interdisciplinary Conference in Singapore (HIC SG)
Date: 27 Feb. 2021
Session time: 10:00-17:30
Register here
For the program time table visit HIC Website
Theme for 2021, Re-learning and Adaptability was the choice for this year as these 2 words very well describe the mindset we all need to have today. Re-learning and adaptability will be key for us to build our resilience in unpredictable conditions. For us to move forward, we are being asked not to be afraid to think outside of the box, question conventional ways and be always on alert. This can be achieved by combining the past knowledge to create a new for example. Furthermore, we are somewhat "forced" to adapt rapidly as our environment is changing at a rate not experienced before. This re-learning and adaptation process was bound to happen but was accelerated due to a pandemic which affected everyone on Earth.

For the HIC Singapore 2021, we would like to focus on how "re-learning and adaptability" can bring change in 4 different areas of our living. First 2 sessions will focus more on re-learning related to our life while the second half 2 sessions will be more related to adaptability in business creation. 2021 we are happy to have Autonomous Control Systems Laboratory Ltd., Mitsubishi Electric Corporation, Mitsui Chemicals Singapore R&D Centre Pte. Ltd. and Rohto Pharmaceutical as our partners. We also have support from various panelists representing industry, academia and startup communities.
Session one theme is "Decentralized economy in Singapore and surrounding countries." Not only the digitalization but combining the existing and emerging technology to bring a more compact sustainable economy. This became possible as each community can be connected with the technology now. Second session we focus on food which is essential for all living things. We will discuss how technology can bring better eating habits and change the way we eat food. Can we be doctor free by eating healthy is the question we will ask. Third session we will look at the new approach to corporates and startup exploratory projects under COVID conditions where travelling and working side by side is limited. 4th session will be on the go project creation challenge where panelists will tackle project designing through the session. Interdisciplinary panelists will add in ideas on to the topic provided by the session owner.
We will continue to tackle the deep issues which need to be addressed by interdisciplinary players to bring adaptable solutions through re-learning and exercising adaptability.
Register here
For the program time table visit HIC Website