De-centralized Economy in Southeast Asia Style. How can we see ASEAN regions being connected in the future?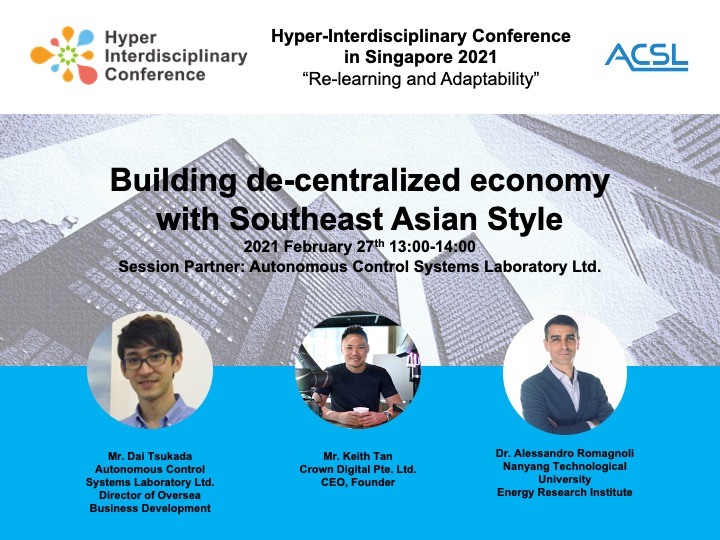 Date: 27th Feb. 2021
Time: 10:00-17:30
Session time: 13:00-14:00
In this session, we will have all panelists share their point of view on how their business can be a part of a decentralised economy. We purposely gathered players from different industries to talk about the common theme of decentralisation and how it can change our daily lives. Another hope is to bring interdisciplinary players to bring in their expertise to elevate the service to the next level. We have Mr. Kamarul as a moderator with 3 panelists from interdisciplinary fields. We try to dissect the topic from Food and Beverage, Energy and logistics.

Session outline
13:00-13:20 short presentation by 3 panelists
13:20-13:50 panel discussion
13:50-13:55 wrap up
Moderator:
Richard Ker, VP of Partnership and Ecosystem Development,
Aerodyne Group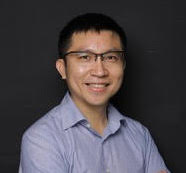 Richard Ker is the VP of Partnership and Ecosystem Development at Aerodyne Group, the second-ranked drone service provider in the world with presence in 35 countries.
Richard is a TEDx Innovation and keynote speaker who is highly immersed in the global startup and innovation ecosystem. He was previously attached to Cyberview, where he spearheaded Cyberjaya's Living Lab and Smart City programs. He was also with the Malaysian Global Innovation and Creativity Centre (MaGIC) where he set up the ASEAN Centre of Entrepreneurship (ACE). He lived and worked in Beijing for more than 10 years before relocating back to Malaysia.
Panelsits
Panelist 1: Mr. Keith Tan, CEO and founder Crown Digital IO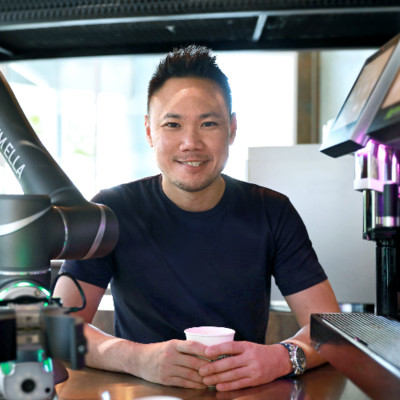 Wealth manager turned entrepreneur and digitalisation evangelist, Keith Tan's passion for good coffee and technology kicked off Crown Coffee's meteoric journey in 2016. Keith quickly recognised the service experience in his humble start-up that could be enriched by adopting industry-disrupting technology. Crown Coffee swiftly evolved into a smart IoT cafe, where technology and customers interface seamlessly for quality coffee and an amazing experience. Leveraging on robotics, artificial intelligence and data analytics, Keith started Crown Digital with a renewed focus to digitalise and empower traditional businesses, while putting a great cup of coffee in every hand, perfectly and easily. 
Panelist 2: Dr. Alessandro Romagnoli, NTU Singapore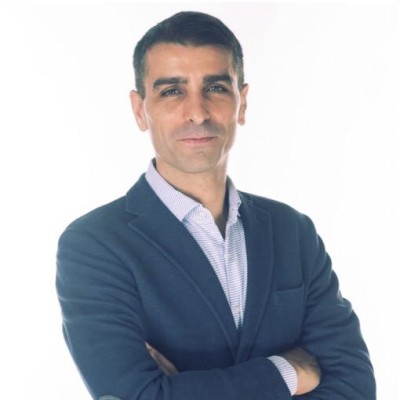 Alessandro obtained his Ph.D. from Imperial College London in 2010 and in 2014 he has been appointed as Associate Professor in the School of Mechanical and Aerospace Engineering at Nanyang Technological University (Singapore), and as Cluster Director of Multi-Energy Systems and Grids (Thermal Energy Systems) at the Energy Research Institute @ Nanyang Technological University ([email protected]). In September 2020, Alessandro has been appointed as the Co-Director of the Surbana Jurong Corporate Lab @ NTU, a S$61M effort co-funded by the National Research Foundation of Singapore, aimed to develop next-generation sustainable solutions to tackle industrial and complex urban challenges including research to explore underground storage systems, sustainable indoor solutions for buildings, and digital technologies to scale up productivity in the built environment.
Panelist 3: Mr. Dai Tsukada, Autonomous Control Systems Laboratory (ACSL)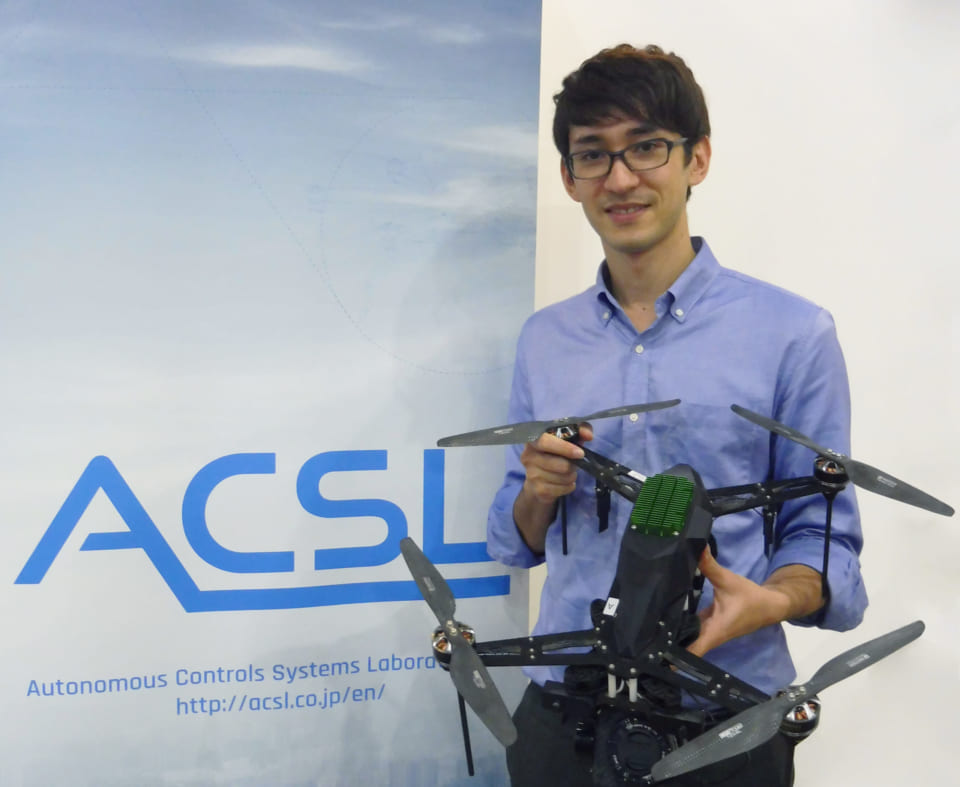 Dai Tsukada is Director of Oversea Business Development at Autonomous Control Systems Laboratory (ACSL). ACSL is a drone-manufacturing company based in Tokyo, Japan. The market demand towards ACSL's proprietary technology to fly autonomously in GPS-denied environment using image processing (i.e., Visual SLAM) exists in various industrial applications. Since 2018, Dai has been focusing on expanding ACSL's footprint in Southeast Asia region.