How can we proceed international PoC project without Face to Face meeting – Novel way of Japanese MNC thinking in COVID-19 era –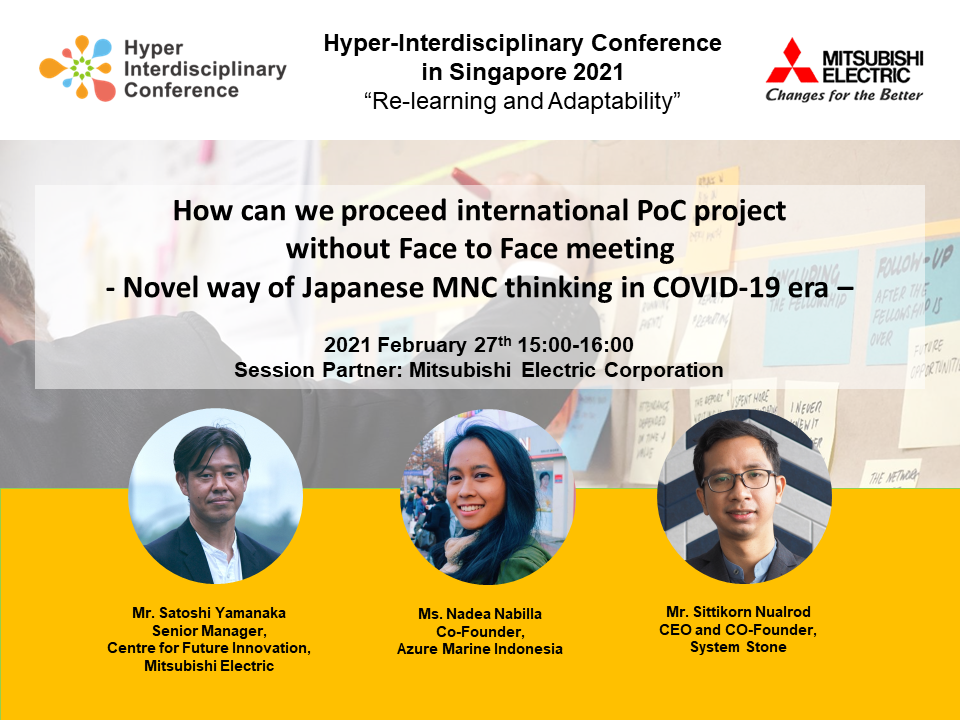 ---
How can we proceed international PoC project without Face to Face meeting
– Novel way of Japanese MNC thinking in COVID-19 era –

Partner:  Mitsubishi Electric
Date: Feb 27th, 2021 (Sat) 1500-1600 in Singapore time
Place: Full online conference
---
In Hyperinterdisciplinary Conference in Singapore 2021 organized by Leave a Nest Singapore  (Feb 27th 2021, Sat), the panel discussion titled as above will be held with Mitsubishi Electric as a partner.
Asian culture has a long history of setting up face to face meetings to initiate new projects, maybe to create a reliable atmosphere for each other, especially for international ones. However, COVID-19, of course, makes it really difficult. In 2020-2021, Mitsubishi Electric has started new international PoC projects with ASEAN startups. How can this be possible without face to face meeting?
     In this session, not only can you learn some secret ingredients for a multinational company (MNC) to shake hands with startups during COVID-19 era, but also the perspectives from startups' side collaborated with MNC. Some actual episodes to describe UP and DOWN during the PoC activities might be covered by panelists.
We will have other sessions held on Feb 27th for researchers, startups, MNCs, and for governmental organizations.  You can be one of the online audiences. Please register through the website below.
Panelists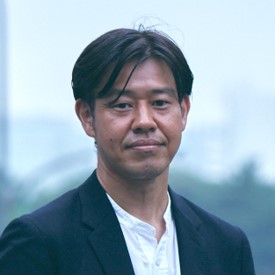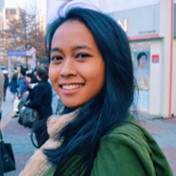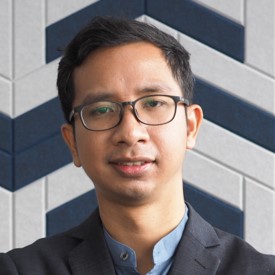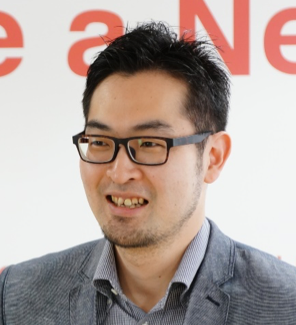 <Moderator>
Dr. Ryuta Takeda
Director, Global Bridge Laboratory
Leave a Nest Co., Ltd.
He received Ph.D. from The Ohio State University, and trained as a pure scientist in a biotech field. After joining Leave a Nest, he initiated "TECH PLANTER" in Japan, and managed to spread  it to 10 countries to explore Deep Tech to match local Deep Issues. As well as managing international teams and businesses in Leave a Nest, he also developed a lot of international PoCs and collaborative researches between MNC and startup and different startups, so called international co-creation activities. An experienced communicator, and also evangelist of Leave a Nest Way. See the world as it should be!!