[Conglomerates and MNCs] Discover New Academia and Start-ups in your Uncharted Regions through Leave a Nest Knowledge Platform; Reach Out to Deep Techs that were Out of Reach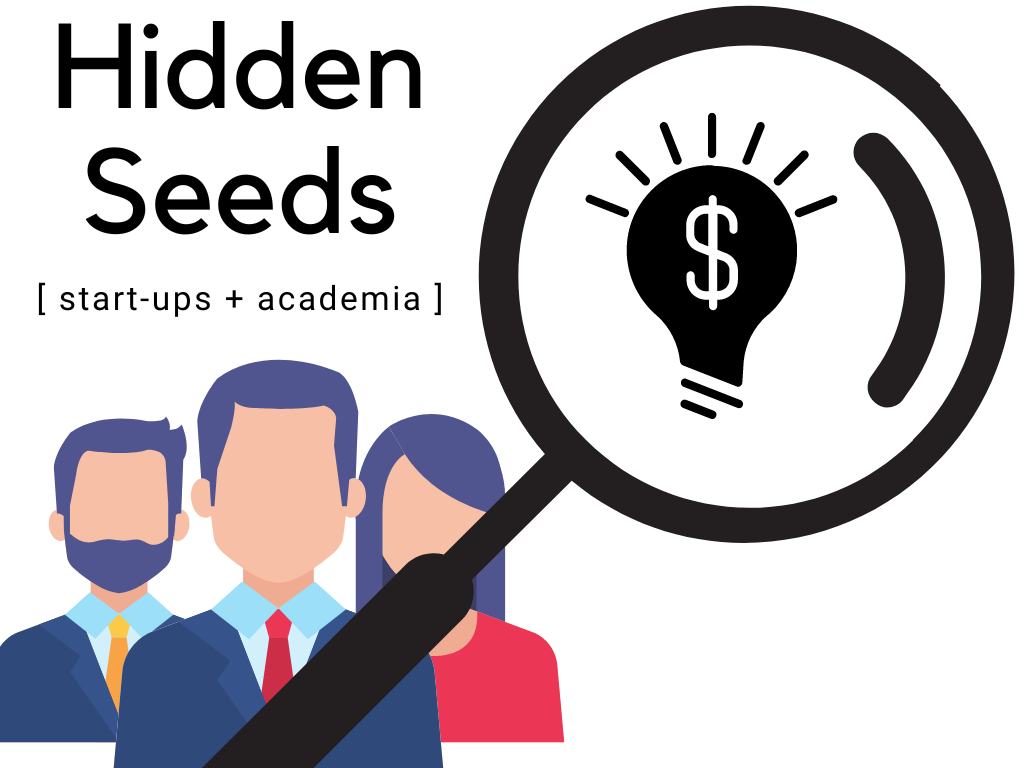 Conglomerates and MNCs are actively looking for seeds of innovation across the world. However a lack of knowledge in the region maybe a hurdle for those in charge.
For example: Those who are you facing:
1) Lack of network (with universities and local ecosystem players) in the target ecosystems
2) Language barriers in these regions
3) Lack of R&D personnels in this region with science and technology background
From accumulation of our activities by organizing various programs, Leave a Nest has amassed a large knowledge platform globally from Japan, ASEAN (Singapore, Malaysia, Philippines, Vietnam, Thailand, and Indonesia), US and UK. By utilizing the Leave a Nest's knowledge platform it is possible to touch upon the deep techs from these regions.  Leave a Nest members are also researchers by heart. Therefore, we do not simply provide data, we go beyond to hypothesize how each knowledge that we provide to you fits your company's needs and requirements.
The project is usually carried out in four phases, SEER.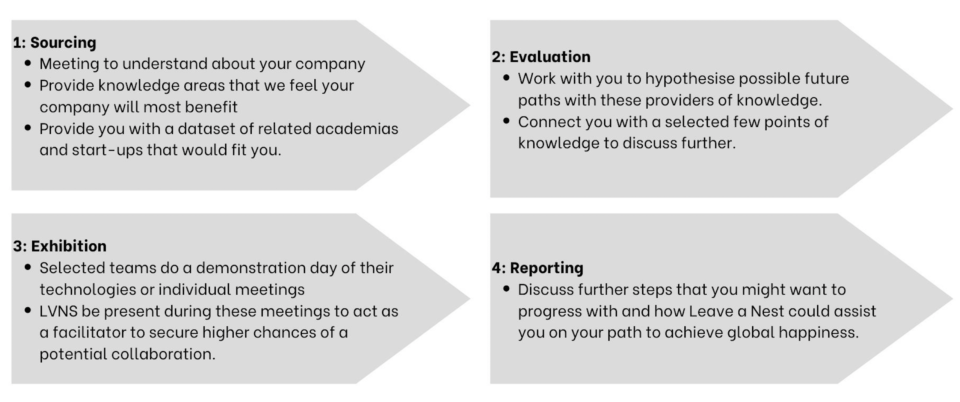 For those trying to create new seeds of business from collaboration with deep techs from the world, this would be the first step to take!
For more information, please contact:
Ryan or Michael (info-asia[at]lne.st)