Calling for participants for Agri-food Tech Tour 2023 in Tokyo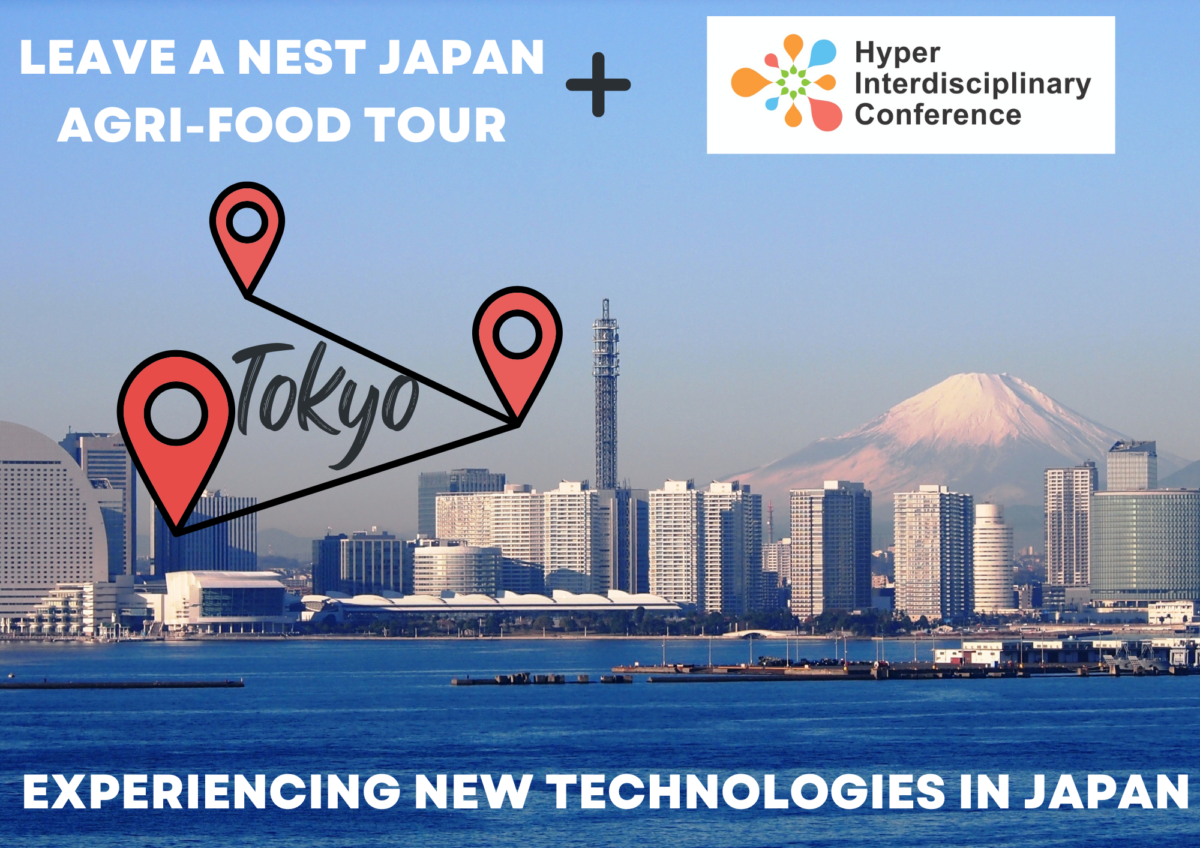 Have you ever considered market entry into Japan? Or you just want to have a better understanding of the deep tech ecosystem in Japan? This Japan Agri-Food Tech Tour, hosted by Leave a Nest Singapore will definitely check all the boxes of your needs to know more about the Japanese deep tech innovation ecosystem!
In this tour, you will have the chance to visit multiple Corporates, Startups and universities within Leave a Nest's knowledge platform to not only gain new insights but also have the chance to build foundational connections within the Japanese ecosystem to increase your network as well! 
Additionally, in this tour you will get a chance to attend the Hyper Interdisciplinary conference Tokyo (HIC Tokyo) for free on the 3rd and 4th day of the tour.  The theme of the Conference is "Opening up new routes for knowledge," and there will be discussions about the creation of new research themes and projects through 18 panel sessions over two days. There will also be 3 english sessions available as well. By internalising the knowledge gained from each session, the aim is to solve social issues and to generate ideas that will become the foundation of a new era. 
Overview of Hyper Interdisciplinary Conference (HIC) Tokyo 2023
HIC was started in 2012 by Leave a Nest. This program was aimed to bring researchers, large companies, manufacturers and startups together to create solutions to solve social issues. 
The Theme for HIC Tokyo 2023 is "Opening up new routes for knowledge".
Date: 3rd & 4th March 2023
Time: 9:30 – 18:00 (JST)
Venue: Kudan Kaikan Terrace Conference & Banquet
18 sessions in total (3 special sessions in english on the 3rd of March) 
Link for more information about HIC Tokyo
The Timeline for the event is as shown below: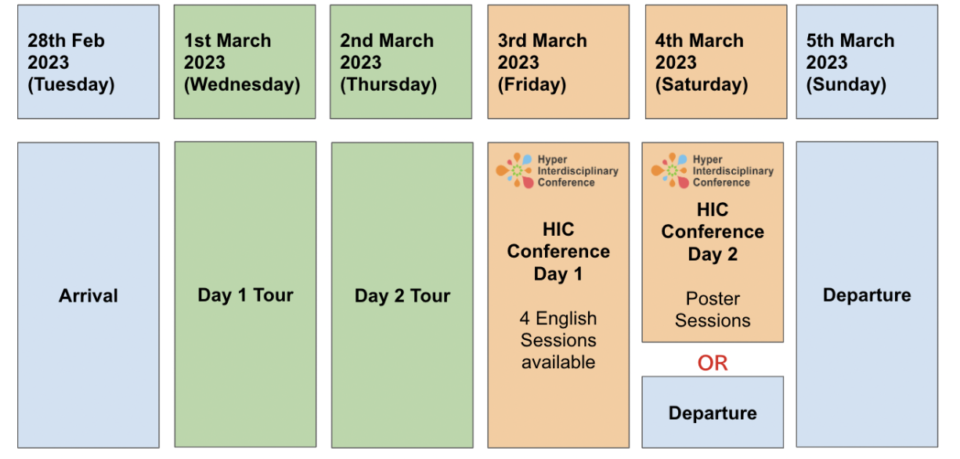 The Cost of the Japan Tour:
$5000 SGD per participant (Excluding GST)
*Does not include Air tickets, Accommodation & meals
Benefits of the tour & HIC:
1. Gain new connections from the Japanese Market
2. Better understanding of Japanese deep tech ecosystem
3. New insights of Japanese technology
Steps for registration:
Register for the Agri-Food tech tour HERE
For more information, please contact Michael ([email protected]) or Mark ([email protected])