[Announcement] – Applications are open for the GIA Enter to Japan Market Program [Batch 6]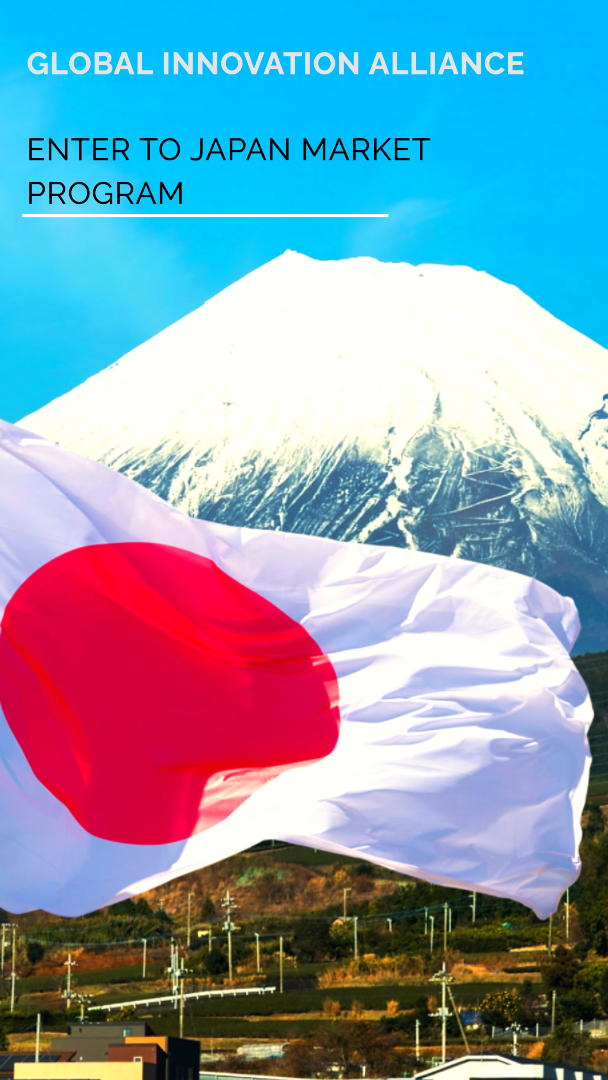 Introduction
Japan is known for its technological advancements and innovation. The country has a strong infrastructure, advanced manufacturing capabilities, and a highly skilled workforce. This makes it an ideal environment for Singaporean startups in tech-related sectors to thrive and collaborate with local partners. The Japanese government has implemented various initiatives to support startups, contributing toward a conducive business environment for international startups seeking to expand. Japan has a vibrant ecosystem of corporations, research institutions, private investors and venture capitalists. Singaporean startups can leverage these networks to form partnerships, access funding, and collaborate on research and development projects. Japan's strong culture of collaboration and long-term business relationships can open doors for Singaporean startups to expand their networks and explore new business or collaboration opportunities. However, many challenges persist for international startups including language & cultural barriers, differences in business culture and having the right network.
The current GIA Enter to Japan market aims to work closely to support startups toward overcoming these issues.
Brief Program Overview
The program is broken down into multiple phases, where the startups discuss about their technology & needs in Japan with Leave a Nest members (27-29th June), followed by a virtual pitching session towards JP corporates/ JP Leave a Nest members  (June 30th), followed by virtual online pre-meetings with JP corporates (between 11-28th July) . The final phase will entail the startups travelling to Osaka to participate in the Hyper Interdisciplinary Conference on August 5th. Here they will get to have follow up meetings or have additional face to face meetings.
Note: A minimum of 5 meetings will be arranged per startups with JP corporates, in virtual and face to face format.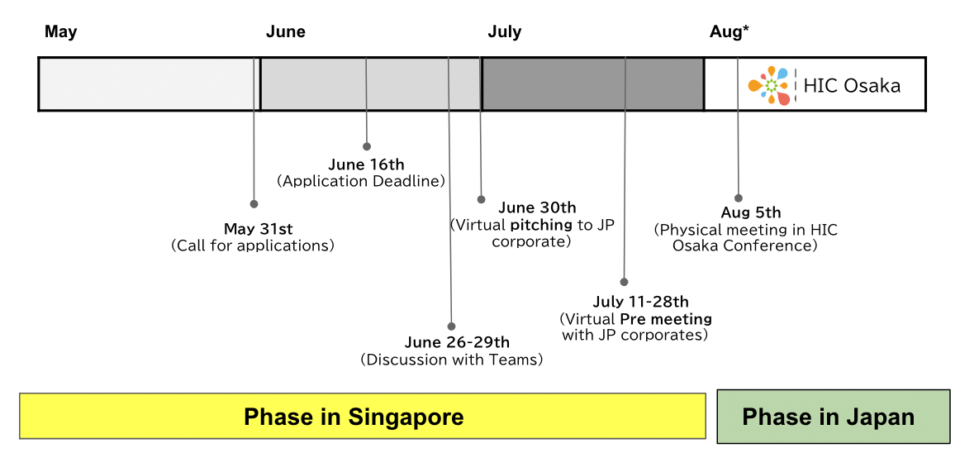 Tentative Time line:
Call for  Applications
June 1st
Application Deadline
June 23rd (6:00pm SGT)
Announcement of finalists
June 26th
Discussion with  teams ( Tech & Needs)
June 27-29th
Virtual pitching towards JP members/ corporates
June 30th
Virtual pre-meeting with JP companies/ corporates
July 11-28th
Physical meetings In Tokyo & HIC Osaka Conference

August 3rd & 4th  (Tokyo) –

5th (Osaka, Japan)
For any enquiries :
Please do not hesitate to write to [email protected]
(Attention Ravi or Michael)