Career Discovery Forum | Singapore 2023 | Startup Quest, A Multidisciplinary Career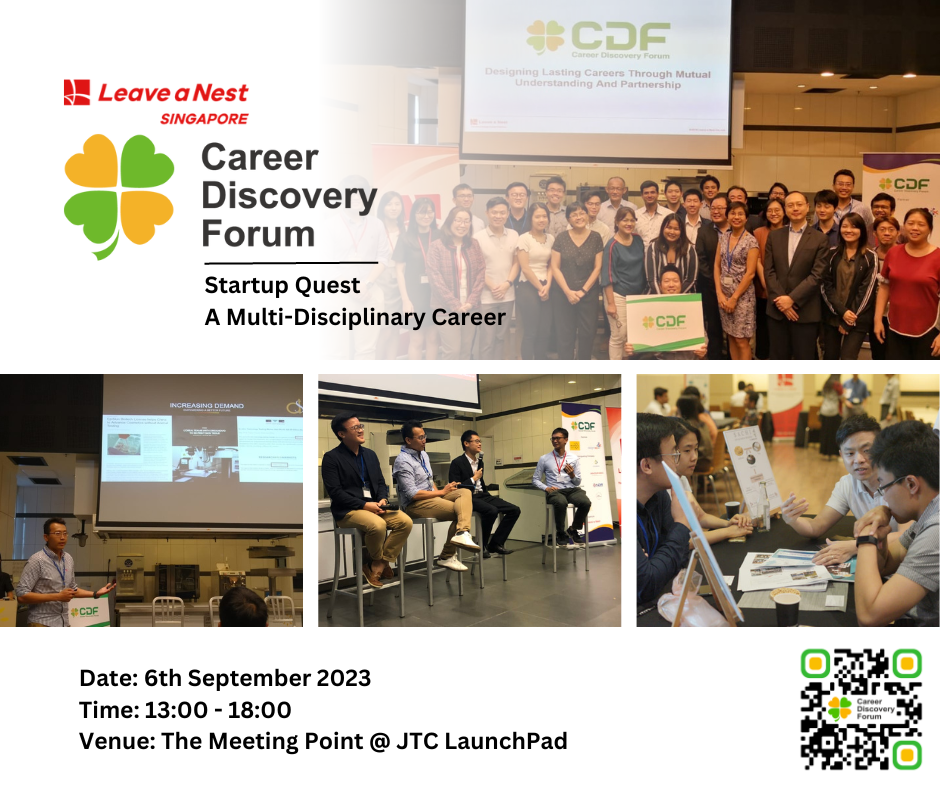 Career Discovery Forum is returning to Singapore!
Leave a Nest Singapore will be reigniting our Career Discovery forum this year to address and solve the issues of fresh graduates and students seeking jobs in the ever competitive job market in Singapore. Join us as we discuss and open the doors for the paths that each and every student can take across disciplines to shape their career the best they can. With Leave a Nest Singapore's ecosystem of startups and emerging companies to aid you in your quest at Career Discovery Forum, don't wait to join us and sign up now!
For more information or inquiries, do not hesitate to contact us through E-Mail to [email protected] (Attention Ambrose or Kai Jie).
Thank you very much!