​EcoJar workshop successfully conducted by Leave a Nest Singapore! 🐠​🪴​🫙​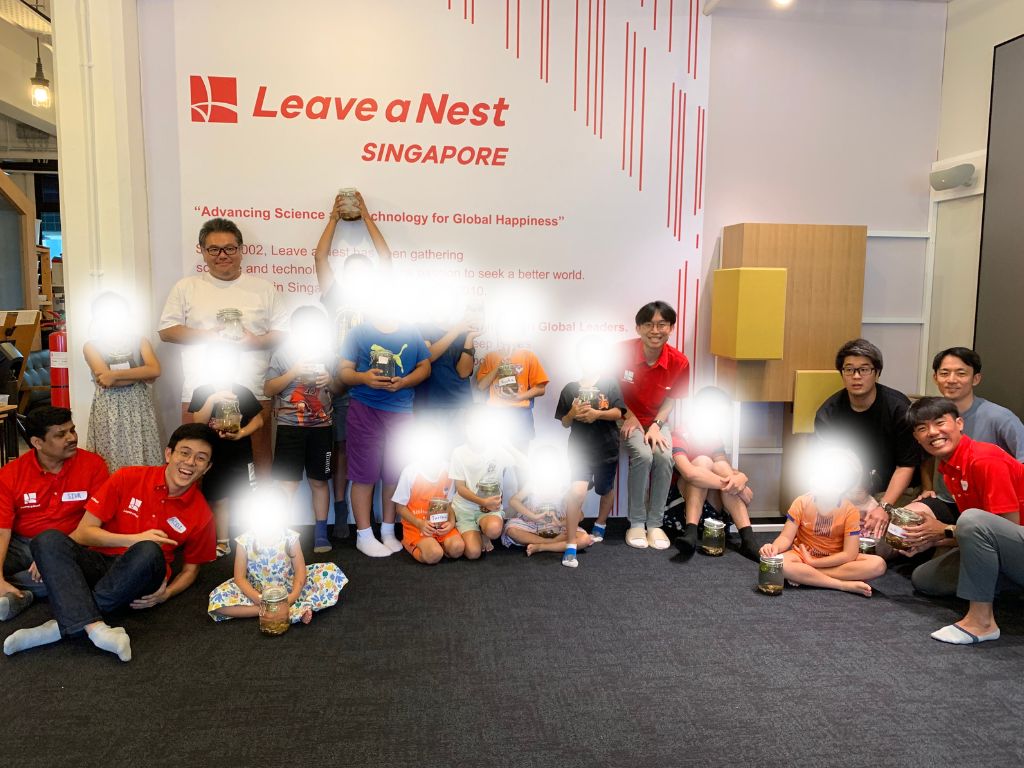 Leave a Nest Singapore a leading advocate for science education, is thrilled to announce the successful conduction of its recent EcoJar science workshop The workshop, held on 28th September brought together enthusiastic participants from ages 3-17 to explore the fascinating world of aquatic ecosystems encapsulated within a glass jar.
Hosted at Leave a Nest Singapore's office, the workshop aimed to educate and inspire participants about the importance of aquatic ecosystems while providing them with the tools and knowledge to create their own self-sustaining aquatic worlds. Throughout the event, attendees learned about the delicate balance of aquatic life and the nitrogen cycle in an engaging and accessible manner.
Key highlights of the workshop included:
1. Understanding the Science behind: Participants were informed about the science that allows life to be sustained in an aquatic environment and the purpose of each element.
2. Hands-on Experience: Participants had the opportunity to assemble their own miniature aquariums in jars, carefully selecting aquatic plants, small aquatic animals, and gravel to create self-contained ecosystems.
3. Sharing of  Take home message:"The Significance of small components coming together to form a bigger picture" Apart from imparting scientific knowledge, participants also managed understand the main message through their workshop experience.
For more information about future workshops, events, or to inquire about Leave a Nest, or contact [email protected]/[email protected]