Calling for participants for Leave a Nest X City Sprouts EcoJar science workshop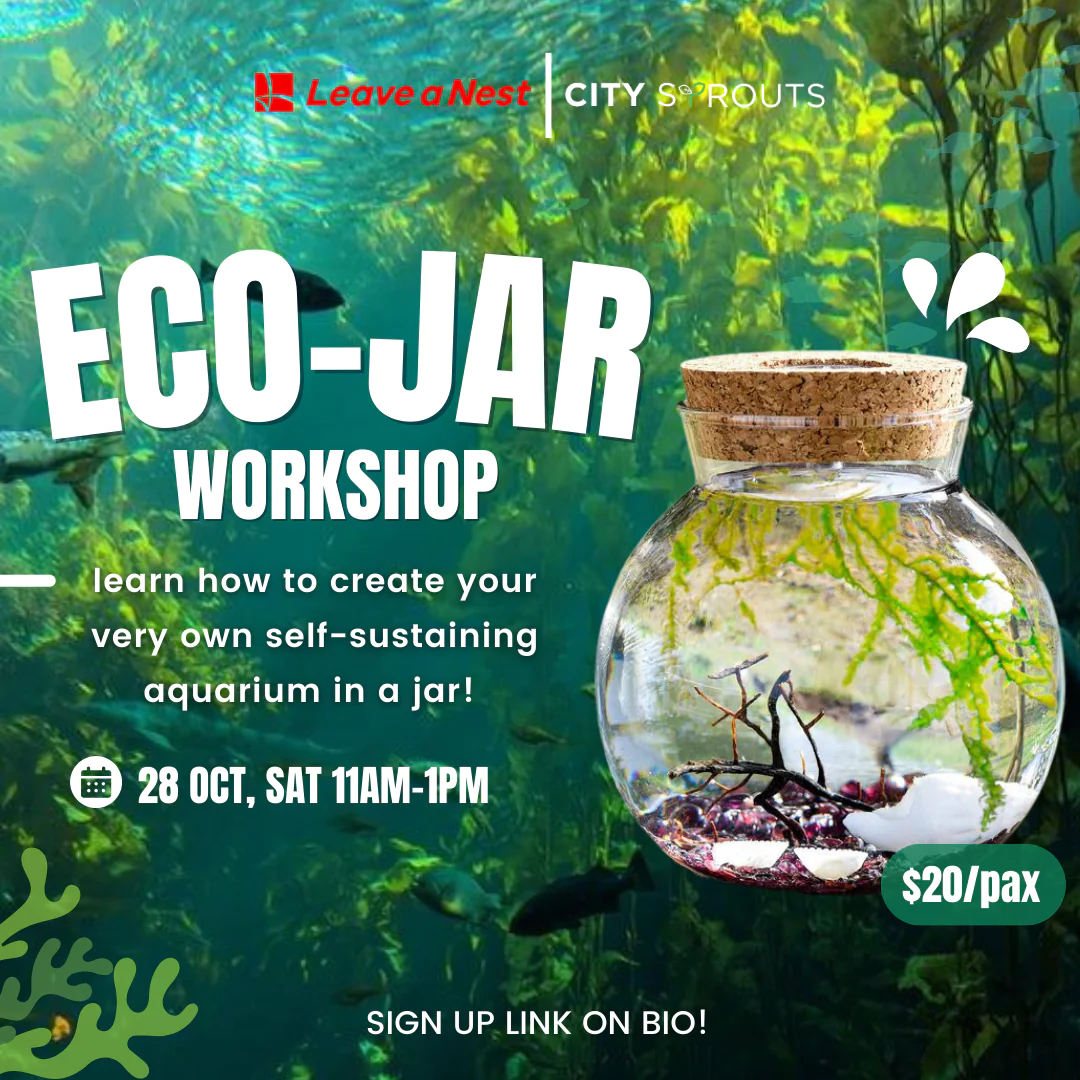 Eco Jar workshop is back and we are excited to invite you to an engaging and educational Eco-Jar Workshop organised by Leave a Nest Singapore & City Sprouts! This unique workshop aims to teach participants about the fascinating world of science in a marine ecosystem, all while creating their very own eco-friendly jar to take home.This workshop is perfect for students to explore their creativity and curiosity and we hope to seek your participation!
Ages
10-17 years old
Registration fee 🏷️​
$20 per participant
Content description 🐠​
The eco-jar workshop is a DIY self sustaining aquarium, where you can build your own eco jar from various substrates, aquatic plants & livestock.
Event Details:
📅Date: 28th October Saturday 2023
⏰Time: 11am -1pm
📍​Venue: 102 Henderson Rd, Singapore 159562
Sign up now – LIMITED to the first 20 participants ​✅​
Register HERE
At the Eco-Jar Workshop, participants will
1.Learn about important concepts in science such as nitrogen cycle ​🧪
2.Gain hands-on experience in creating an eco-friendly jar 🙌🏻
3.Take home their personalised eco jar 🏠