Leave a Nest will give a presentation at major universities in UK such as UCL and University of Oxford, as a first Japanese Real-Tech Accelerator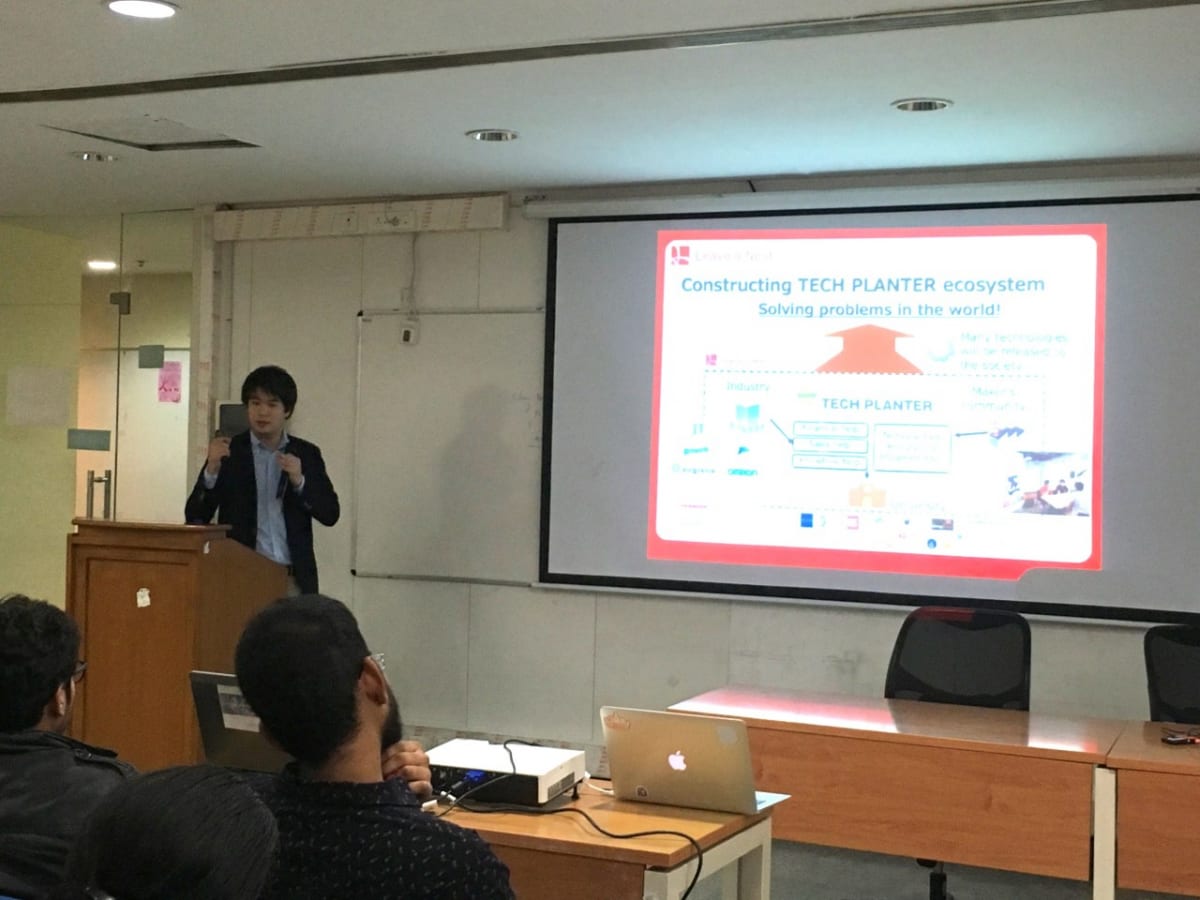 Leave a Nest Co., Ltd. (Head Quarter: Tokyo, Shinjuku-ku, CEO: Yukihiro Maru) will give a presentation in major UK universities such as UCL and University of Oxford, and incubators such as Deep Science Ventures starting from Monday 6th February 2017.
In the presentation, we will talk about our passion towards entrepreneurship and advancement of science and technologies through explanation of TECH PLANTER which is a seed acceleration programme to create new businesses using science and technology, as well as LNest Grant which is a grant to support the activity of young researchers.
The presenter will be Shohei Michael Maekawa from Global Platform Division of Leave a Nest, who he is also an alumni of UCL.
Through this presentation, Leave a Nest will gather partners who are enthusiastic about getting involved in Leave a Nest activity in UK and aim to strengthen the knowledge based platform.
Presentation schedule
Monday 6th Feb    Deep Science Ventures 14:00-15:00
Address: 71 Central Street, London
Tuesday 7th Feb   University College London 16:30-17:30(Event URL)
Address: 103c Camley Street, London
Wednesday 8th Feb Imperial College London 17:00-18:00
Address: Prince Consort Road, London
Thursday 9th Feb University of Oxford 17:00-18:30 (Event URL)
Address: Park End Street, Oxford
<For any enquires>
Leave a Nest Co., Ltd. Global Platform Development Division
Shohei Michael Maekawa and Satomi Maeda
E-mail: [email protected], [email protected]
Telephone:03-5227-4198