This year TPUK comes again. Announcement for finalists and judges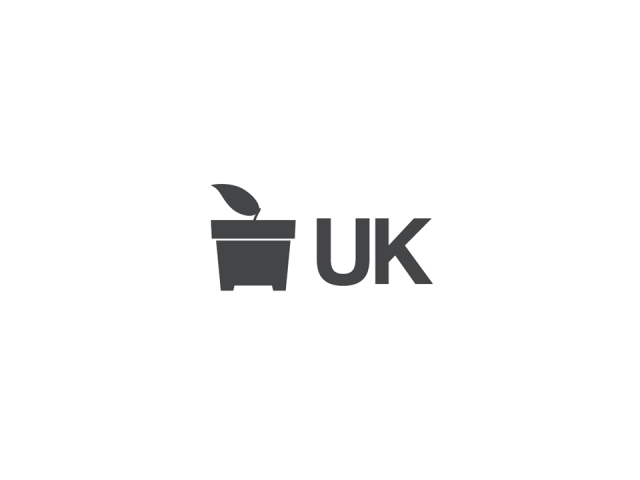 This year, the season for TECH PLANTER in UK has come. After going through a tough selection process, nine teams have been selected as finalists. They will be presenting their technology and business ideas at TECH PLAN DEMO DAY in UK 2019 at BLOOM.SPACE, London on 8th Nov 2019. The grand winner of TECH PLAN DEMO DAY in UK 2019 will be invited Hyper Interdisciplinary Conference in Japan, in March 2020.
Here are the 9 finalists for TECH PLAN DEMO DAY in UK 2019:
Team name: Shoppar team
Theme: Motion capture device to allow analysis of customer movement in the retail store.
Team name: Wearable Link LTD
Theme: Connected construction safety system
Team name: Additive Flow
Theme: Additive Manufacturing Design Optimisation software
Team name: Neuroloom
Theme: Neuromodulation
Team name: Linear Diagnostics
Theme: Lapid Diagnostics
Team name: Arete Medical Technologies
Theme: Respicorder – device and digital therapeutic for chronic lung conditions
Team name: Puraffinity
Theme: Puraffinity engineers advanced materials to capture chemicals in water
Team name: Urban Mobility Labs
Theme: Public Transport – High-Speed Moving Walkways
Team name: Sensory Design
Theme: Wearable closed-loop scent intervention for Mood Disorders
On the demo day we will be inviting judges mainly comprised of members from startups scene in UK.
Judge info is as following: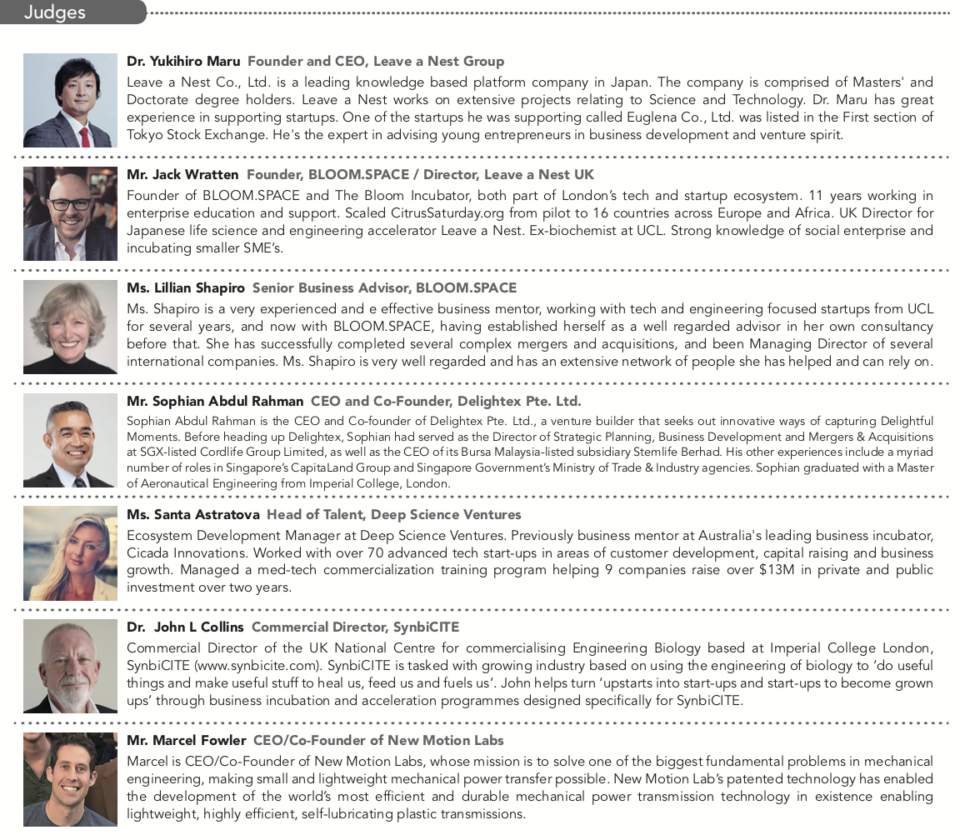 For those interested in visiting the event, the information on the event is below.
Overview of TECH PLAN DEMO DAY in UK 2019:
* Date: 8 Nov 2019 (Friday)
* Time: 13:00hrs-19:00hrs UK Time
* Location: BLOOM.SPACE
52 Gower Street, London, NW1 1DF
*Contents: Presentation, Judges review, Networking
Timeline of the day: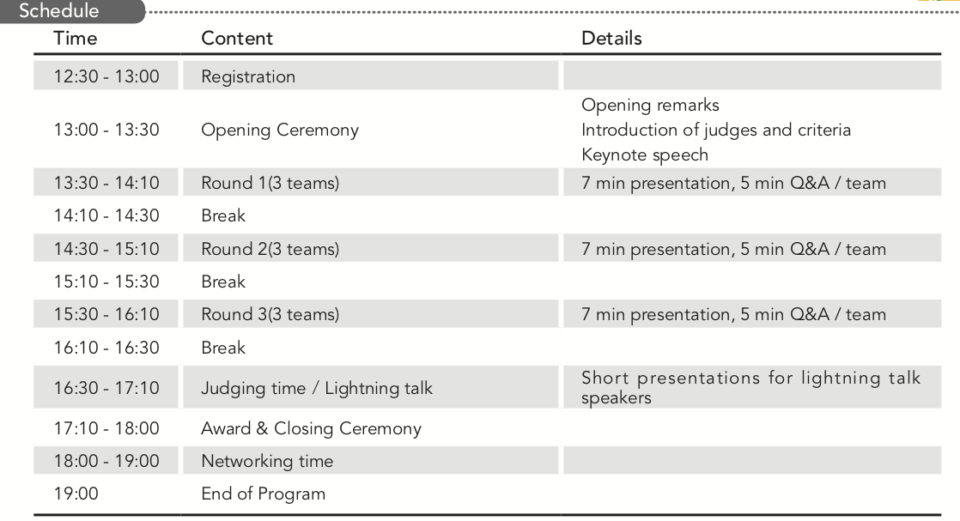 For details please contact:
Shohei Michael Maekawa ([email protected]) or Tsuyoshi Inoue ([email protected])