First HIC in the UK successfully conducted on 15th April 2023!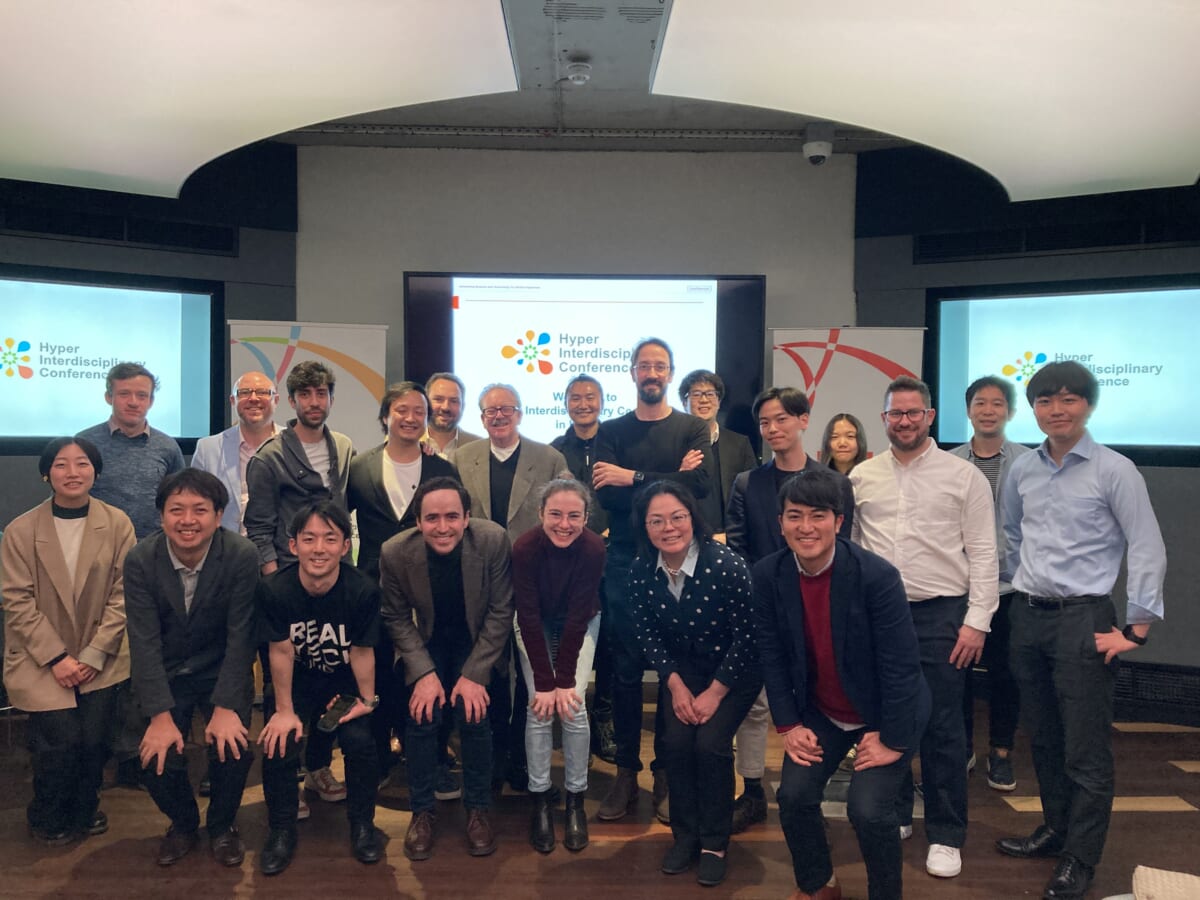 On 15th April 2023, Leave a Nest United Kingdom Ltd. conducted the first Hyper Interdisciplinary Conference (HIC) in the UK in 2023 and the event was held at IDEALondon, London, UK. At Leave a Nest, we believe through this knowledge platform, we can build a strong relationship between the industry, government and researchers to create new collaborations together in the future. 
In HIC in the UK, we brought the theme of "Research Based Industrial Revolution" for the first HIC in the UK. We received many participants coming from various industries and fields that joined to stimulate the creation of new knowledge and allow the adoption of knowledge to overcome the foreseen challenges. 
The one-day conference featured key activities including Keynote Session, Panel Discussion session, and Special Presentation Session. The keynote speech was conducted by Mr. Dominic Falcao, Founding Director of Deep Science Ventures.
Keynote presentation by Mr. Dominic Falcao (Deep Science Ventures)
After the keynote speech, 3 interesting interactive sessions were conducted. The first session, the panelists were discussing how transformation of product development may transform from mass production to personalized product development. In the second session, 6 startups from Japan and the UK presented their technology and moderators from Real Tech Holdings and Deep Science Ventures commented on the possibility of collaboration between startups in the UK and Japan. Finally in the third session, experts from the food and agritech field from the UK have shared their insights on how UK's Food and Agritech startups can develop in the UK. Participants of the conference have managed to discuss their projects and possible collaboration during the networking time as well.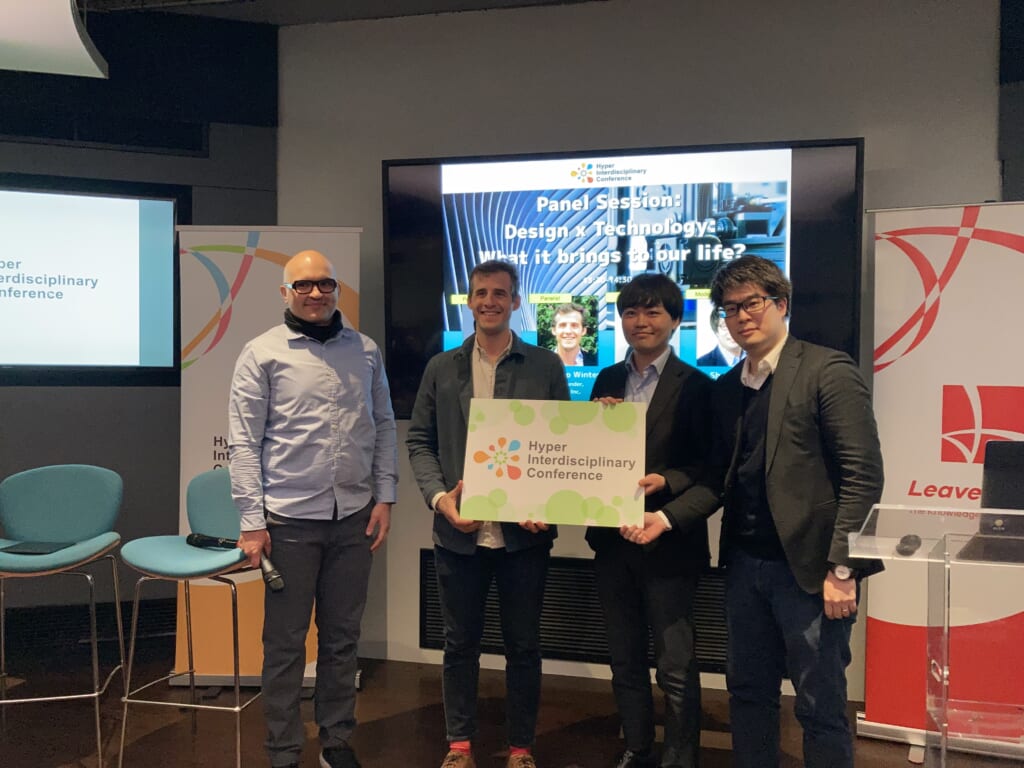 Panelists from Session 1: "Design x Technology: What it brings to our life?"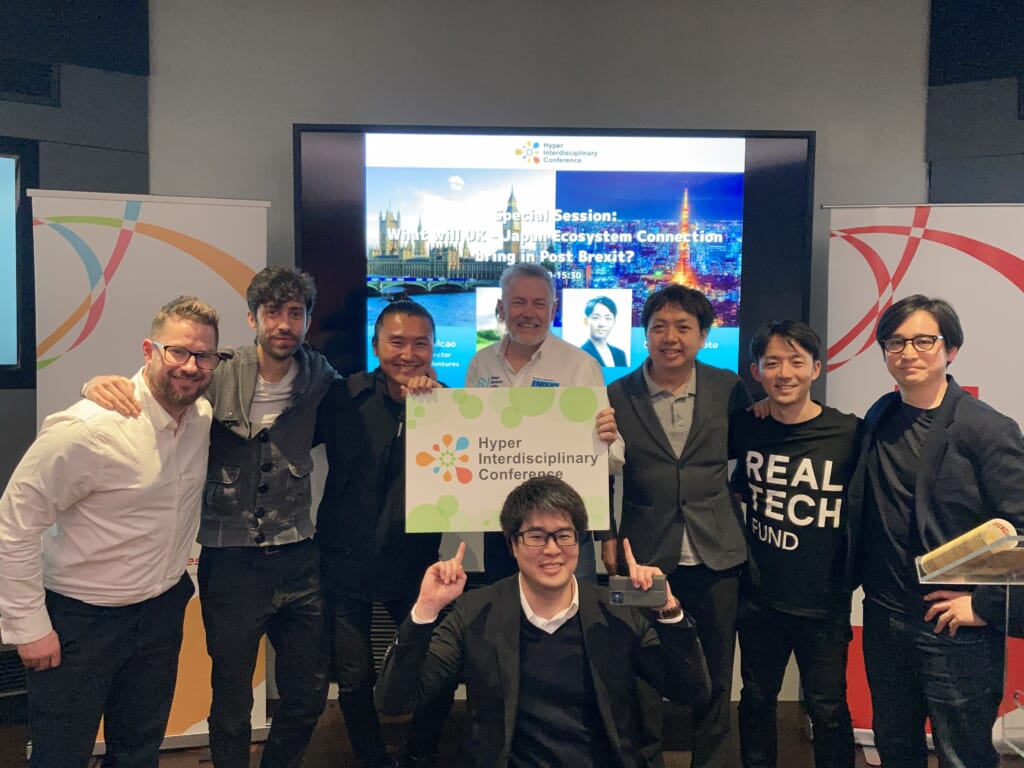 Presenters and moderators from Session 2: "What will UK – Japan Ecosystem Connection bring in Post Brexit?"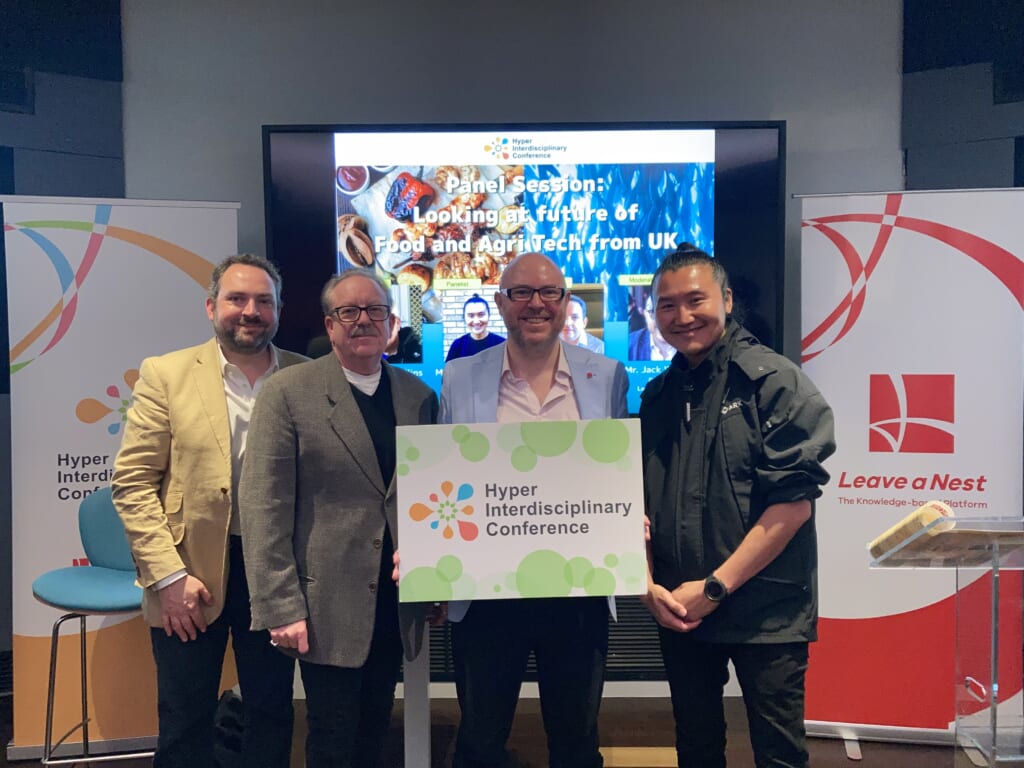 Panelists from Session 3: "Looking at future of Food and Agri Tech from UK"
Thank you for making the first Hyper Interdisciplinary Conference in UK 2023 a success. We hope this conference initiates new creation, ideation and collaboration among government, private sectors, universities, startups and researchers that were present to stimulate economic growth, cultivate advancement in the academic world and deploy technology and innovation to society. We look forward to welcoming you again at the next event in the UK!
For more details, kindly visit our Official HIC website
For inquiries, drop us an email at [email protected] (attention to Michael Maekawa)