The 2nd TECH PLAN DEMO DAY in Silicon Valley was conducted at WSGR successfully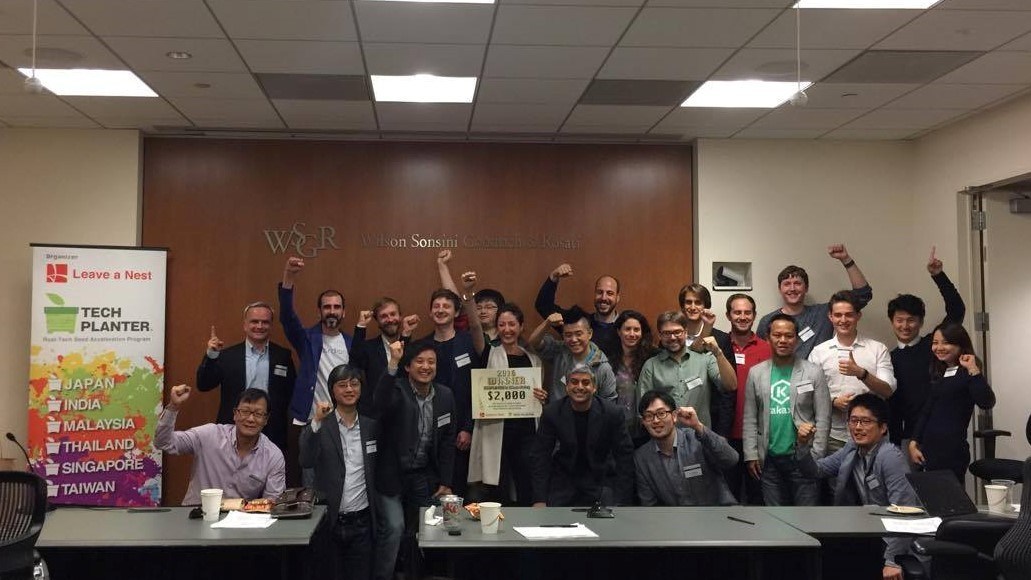 Leave a Nest conducted the 2nd TECH PLAN DEMO DAY in Silicon Valley on 5th Nov 2016. The 12 selected finalist teams out of 20 applications pitched in front of Judges. We invited several Japanese large corporate to see the pitch.   
The Winner is basepaws, genome diagnostic company for cat! The team from Singularity University is launching the quick genome check kit for cats. They are tackling the Increasing pet market with the mature technology, genome sequencing. The team earned 2,000 USD and travel ticket to visit to Japan for the Hyper Interdisciplinary Conference organized by Leave a Nest.
Congratulations to all winners!
Spread the news and stay in touch!