Leave a Nest coordinate 9th Science Explore Group in Boston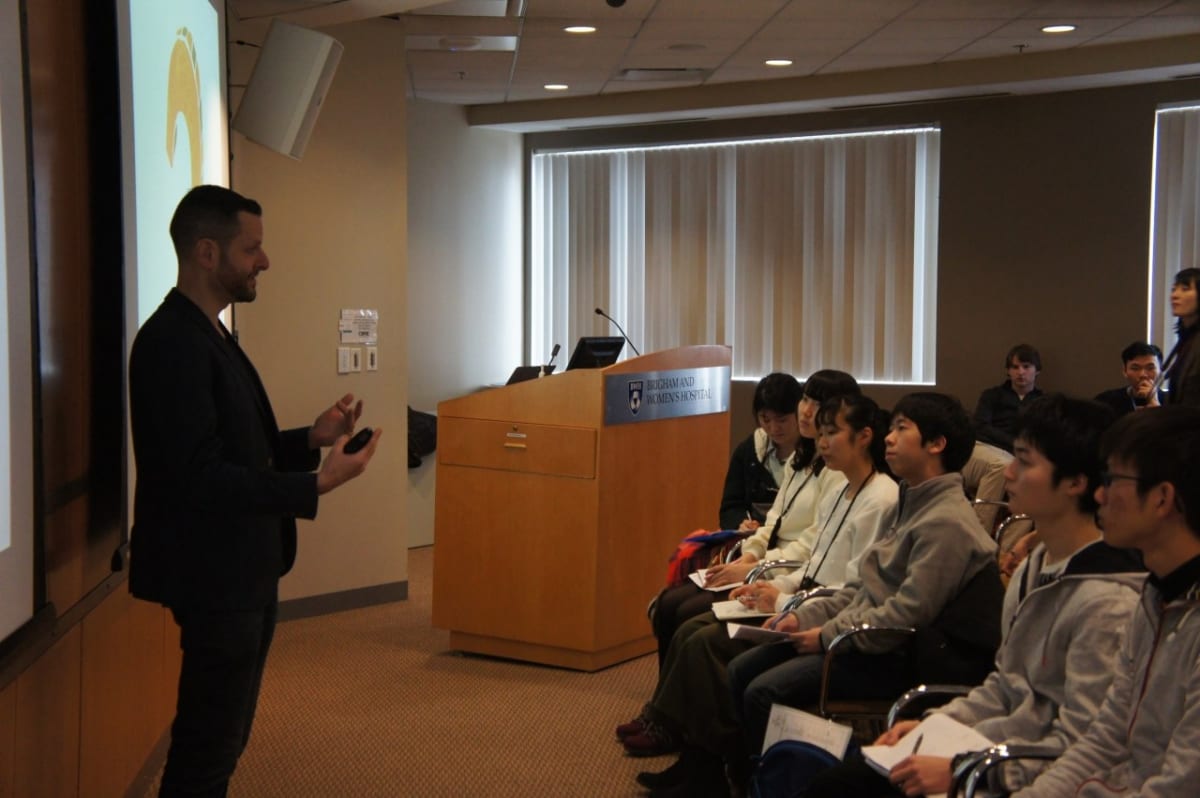 From 22nd to 23rd March, 2018,  Leave a Nest America coordinated education tour in Boston area for Tuchiura 1st High school in Ibaraki prefecture as a part of their annual "Science Explore Group" (SEG) tour.
This year's tour is indeed 9th times for this project. In this SEG tour, Tsuchiura 1st High school has visited the United States for 10 days, visiting Wasington, New York and Boston area. Leave a Nest America coordinated 2 days of Boston visit of this tour.
The aim of this project is not only to stimulate students' academic interests by setting up a visit to university labs and incubation offices but to help them broaden their career choice including studying abroad.
Furthermore, in this tour, we have set up interactive discussion sessions with the students to encourage them to actively take a part in the tour.
For lab visits, students visit several researchers at MIT and Harvard. In one visit, they prepared research topic proposal and presented in English.  In their visit to Cambrige Innovation Center (CIC), they sat in an elevator pich session, and meet-up event for entreprenuers.  In the evening of the 2nd day, as a finale, we set up a series of career talks by inviting 6 Japanese researchers who live in Boston.
Inquires regarding education tour, please contact
Maeda ([email protected]) or +81-3-5227-4198