Leave a Nest Group to Speak at "Future Food Tech" in San Francisco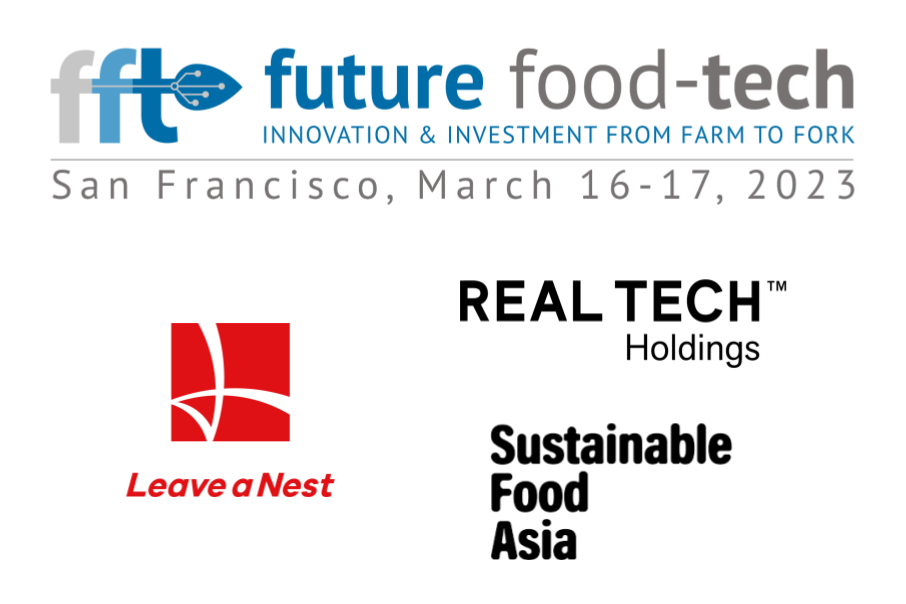 Members of the Leave a Nest Group will be speaking at Future Food Tech, a two-day event to be held March 16-17, 2023 in San Francisco, USA.
Future Food-Tech is back in the epicentre of innovation, San Francisco, on March 16-17, 2023. The summit has become a global hub, connecting 1500 international food brands, ingredient providers, investors, start-ups and technology leaders, whilst digging into the crucial issues facing the food industry today.
We ar participating in the event as one of the Innovation Partners and will be speaking at a session called "Japan Spotlight" in the Start-up Arena.

Future Food Tech Startup Arena Program
Our fireside chat time: Mar 16th1500-1530
Theme: Potential of New Food Industry in Japan & Southeast Asia
Our Panelists 
Ryuta Takeda
Leave a Nest America Inc.  President
| | |
| --- | --- |
| | Ryuta received his Ph.D. from The Ohio State University as biotech scientist. After joining Leave a Nest, he initiated one of the largest ASEAN Deeptech entrepreneur platforms  "TECH PLANTER " in Japan, and managed to spread it to 10 countries to explore Deep Tech including foodtech to match Issues in our world. He conducted a lot of international PoCs and collaborative research between MNC and startup and different startups. Also he served as Executive Officer at Leave a Nest Co., Ltd.. |
Akitaka Wilhelm Fujii
Real Tech Holdings Co., Ltd.  President
| | |
| --- | --- |
| | Akitaka is president of Real Tech Holdings, one of Japan's leading deep-tech venture capital. Before joining Real Tech Holdings in 2020, he was at EIT Climate-KIC, Europe's leading initiative fostering climate innovation in the region. While at the company, Akitaka was involved in organizational wide strategy development, led change management programs, and spearheaded the company's effort to assess its climate impact. Akitaka has a master's degree in International Studies from the University of Tokyo. |
Satoshi Umino
Sustainable Food Asia .Co. Ltd  CEO
| | |
| --- | --- |
| | Satoshi was involved in business development mainly in the web media field at ZIGExN from the early days of the company to the post-IPO phase. In 2022, he founded Sustainable Food Asia (SFA) to create the next standard of foods. SFA is now accelerating the business of food tech companies in Southeast Asia and Japan, by curating the alliance between the big corps and startups.Also we run the restaurant in Japan to deliver the latest food tech items with new food/culture ideas too. And we run one of the most impactful conferences, Sustainable Food Camp in Asia to overcome the future food issues. |
Inqueries
・Leave a Nest America Inc.  Ryuta Takeda
・Mail:[email protected]